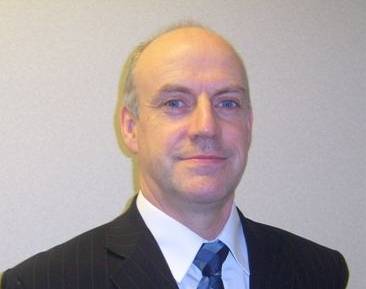 Plans to deliver much-needed affordable family homes in Calderdale have been put in motion after the Council's Cabinet agreed to free up surplus Council-owned land to encourage the development of new affordable housing and create local construction jobs.
Work can now move forward to provide high-quality, affordable rented homes, as well as new allotment plots, in partnership with Pennine Housing, a member of the Together Housing Group, and the Calder Valley Community Land Trust.
Over 520 new affordable homes have been developed across Calderdale in the last five years, but more are needed. In fact, it is estimated that 527 affordable homes will be required every year over the next five years, and subsequently 74 per year.
The Council owns three pieces of land which are not currently being used effectively and are suitable for development – Bradford Road in Bailiff Bridge, Belle Vue Rise in Shelf and Birks Lane, Walsden.
The Bailiff Bridge site is cleared for affordable homes. Pennine Housing is working on the feasibility to build 10 new houses there. Benefits include good transport links and being within walking distance of Bailiff Bridge village centre.  
There are also some provisional plans for Pennine Housing to develop 11 new homes on the Shelf site, which will include the new allotment plots and is close to the primary school.
Subject to planning permission these two developments will be funded through Pennine Housing's grant from the Homes and Communities Agency, plus their own investment.
The Walsden site will be developed by the Calder Valley Community Land Trust, in partnership with an almshouse, John Eastwood Homes,on a vacant former school playing field. They will be creating new affordable rent bungalows which older people will be able to benefit from.
Mark Thompson, Calderdale Council's Director of Economy and Environment, said:
"We know that we need more affordable housing in Calderdale, and we want to give local families more choice. Our work with Pennine Housing and the Calder Valley Community Land Trust will create good quality homes that people can afford. It will also boost the local economy – by bringing in over £2 million of investment and creating construction and supply chain jobs – and benefit people's health and wellbeing – for example, through better energy efficiency and the creation of more green spaces in the borough."
Janette Pearce, Head of Neighbourhoods for Pennine Housing, said:
"We are excited about these potential development opportunities and continue to work closely with Calderdale Council to assess the feasibility of these projects. We are committed to delivering high quality affordable housing in the communities we operate in. New housing offers new opportunities for local people. Improving communities is at the heart of what we do as a social landlord."
Andrew Bibby, Secretary of Calder Valley Community Land Trust, said:
"We're delighted that Calderdale Council is taking this creative and innovative approach to affordable housing provision and we look forward to working with the Council closely. There's a real housing shortage locally and we believe community-led initiatives can make a real difference. The Walsden development, which will see six new bungalows built for older people to rent, is the first practical initiative by the Calder Valley Community Land Trust, a volunteer-run community benefit society with charitable status."