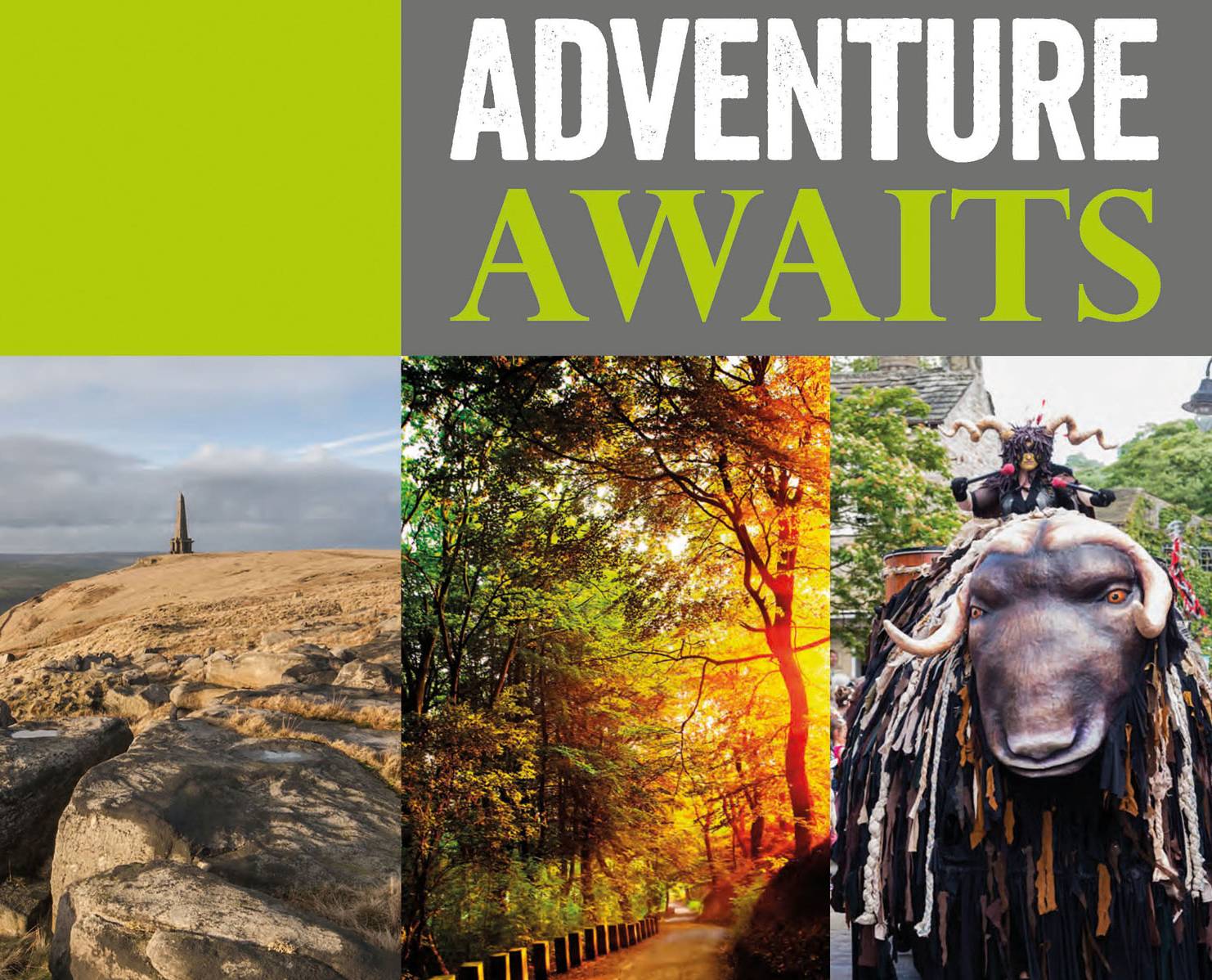 Calderdale businesses are bouncing back after the devastating Boxing Day floods.
And to make sure this message travels far and wide Calderdale Council is running a marketing campaign targeting tourists, visitors and the business community.
A poster campaign, with the headline 'Adventure Awaits' and using the distinctive 'Pretty Gritty' branding, has been running at the train stations in Todmorden, Halifax, Huddersfield and Leeds and at Manchester Airport, to catch the eye of regional and international travellers.  Banners supporting the campaign have also been on display at the train stations in Hebden Bridge, Sowerby Bridge and Brighouse.
One company which demonstrates the grittiness of local businesses is Bridgefield Garage in Elland.  The garage offers MOTs, repairs and tyres. On Boxing Day, the manager, Clive Braithwaite, found the canal flowing through the back door of the building and only had an hour to save any equipment from the rising water.
Clive said: "We had to close the business for the first week so that we could clean up.  Thankfully we got the £2500 grant from the Council, which really helped.  The main problem we've had is reminding people that we're still here even though Elland Bridge is closed.  Again, the Council has really helped us with signage and support with promotions to let people know that we're back."
Calderdale Council's Cabinet Member for Regeneration and Economic Development, Cllr Barry Collins said:
"Our communities have done an amazing job at getting our towns back open for business in the aftermath of the unprecedented floods of December 2015.  To show our support for local businesses we've invested in a campaign which reminds people that we're a great place to visit and do business.

"I'm always impressed by the creativity, resilience and sheer determination of the communities across the Calder Valley. They have now organised a number of celebratory events which give out the message that we're back open for business, loud and clear!

"On Saturday there's the 'All about Elland' event, which is taking place from 10am on Saturday 21 May 2016 along Southgate, with a street market and a range of entertainment to enjoy.  There's also the 'Alternative Christmas Day' which will mark the six month anniversary of the floods on Saturday 25 June 2016 in Hebden Bridge. Why not support your local businesses and see what's on offer?"
There's also a #hashtag on Twitter which companies can use to show they are back in business.  To get involved businesses can tweet a photograph of their open premises and using #PopInToCalderdale. The Council will share them through its social media channels, including Twitter and Facebook.