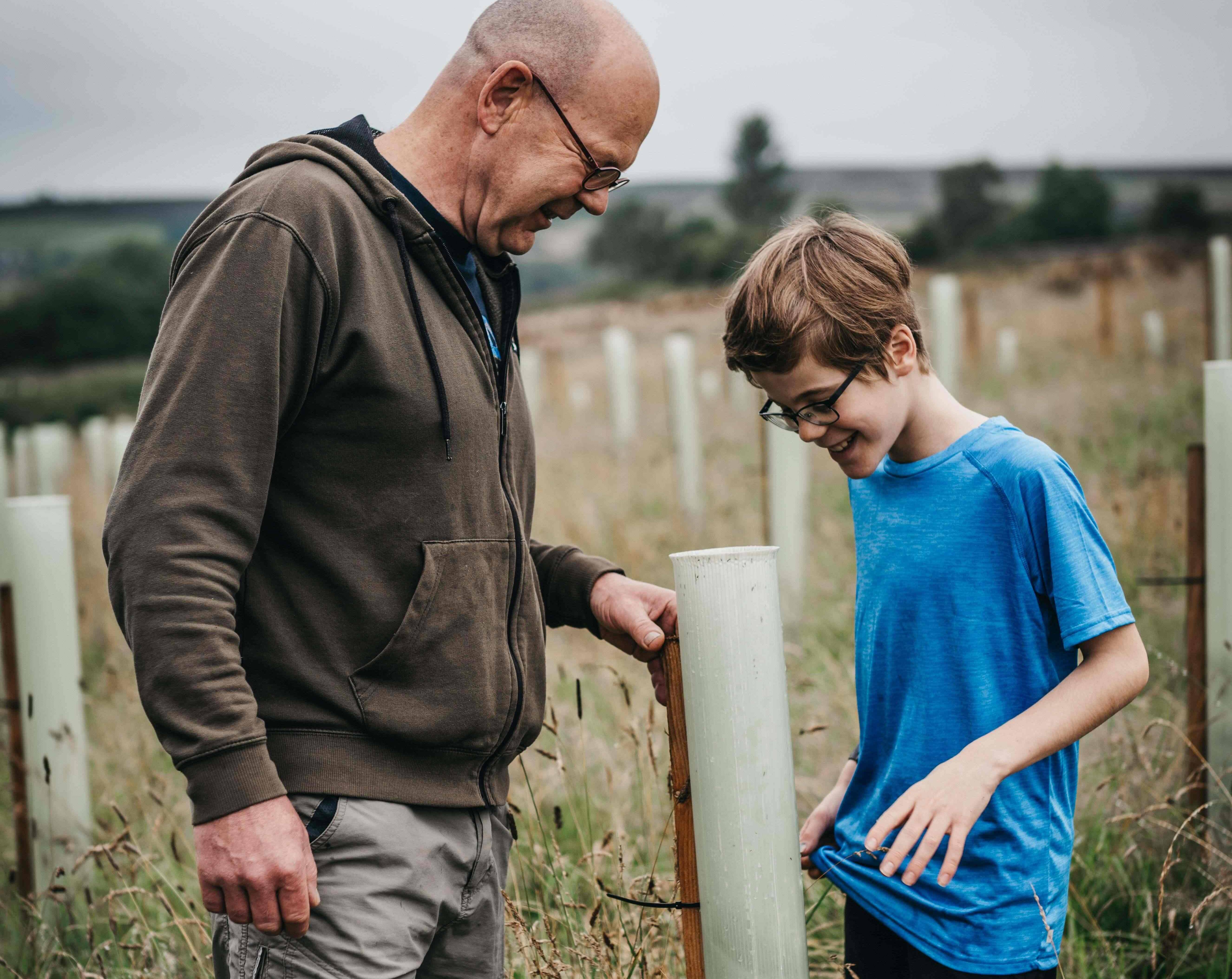 Calderdale's pioneering approaches to nature recovery and natural flood management have been showcased in a major national report.
The 'Powers in Place: Nature' report by UK100 looks at the powers local authorities have to drive nature recovery, tackle climate change and deliver health and wellbeing benefits by promoting engagement with the natural environment.
UK100 is a network of local leaders who have pledged to lead a rapid transition to net zero carbon emissions ahead of the government's legal target.
The recently published report outlines the legislation, strategies and guidance that enable councils to protect and enhance wildlife, restore biodiversity and promote nature recovery. It emphasises the need for continued investment and policies at a national level, highlighting alarming statistics such as one in five Brits living in areas deprived of green space, and a 41% decline in all UK species since the 1970s.
From planning to peatland, 'Powers in Place: Nature' includes positive examples from across the country of local authorities using their powers innovatively. Calderdale features in two best practice case studies:
Work to tackle invasive species – Himalayan Balsam, Japanese Knotweed and Giant Hogweed are non-native species that contribute to flood risk in Calderdale. Organisations work together to combat the issue, including the Council, Yorkshire Wildlife Trust, the Yorkshire Invasive Species Forum, Forus Tree, River Stewardship Company, the Environment Agency, Yorkshire Water and Yorkshire Integrated Solutions Programme. They encourage local people to get involved in tackling Himalayan Balsam by bashing it down before it flowers, and they treat the other two species professionally.
Work to reduce flood risk to communities through natural methods – the Council, the Environment Agency, Yorkshire Water and a number of third sector and community organisations including Calder & Colne Rivers Trust, National Trust, Slow The Flow, Treesponsibility, Forus Tree and Yorkshire Wildlife Trust have developed natural flood management measures to reduce and slow the peaks of water reaching rivers after intense rainfall, reducing flood risk. Measures include leaky dams, ponds, tree planting and cross-slope hedgerows, which also benefit nature and habitats.
Projects like these are helping to promote nature recovery and boost biodiversity. However, the UK100 report finds that nationally, efforts are often driven forward against a backdrop of stretched resources, policy confusion and delays in funding that mean local areas across the UK can't move as far or as fast as they would like.
Cllr Scott Patient, Calderdale Council's Cabinet Member for Climate Action, Active Travel and Housing, is one of only 20 councillors across the UK to secure a place in UK100's Climate Leadership Academy. He said:
"Here in Calderdale, we're acutely aware of the urgent need for nature restoration. From tackling invasive species to natural flood management, the Council and our partner organisations are committed to pioneering work that makes a real difference. It's a testament to this work for it to be used as an example of best practice for other local authorities across the UK.

"However, these efforts are not without their challenges. To truly turn the tide, we need long-term government funding and a cohesive, strategic approach. Only then can we hope to make meaningful strides in restoring our natural environment for future generations."
The Wilder Calderdale partnership will soon be launching to build on the innovative nature restoration work featured in the report. This will involve local nature organisations seeking to protect and restore wildlife and wild spaces across the borough.
Cllr Richard Clewer, Chair of UK100's Countryside Climate Network and Leader of Wiltshire Council, said:
"Local authorities are crucial to bringing our natural world back from the brink. Our planning teams, highways officers, rangers and volunteers are all vital in protecting our wildlife and making space for nature to recover and thrive.

"Local leaders are already blazing a trail up and down the UK, from Cheshire to Wiltshire. But we urgently need ministers to provide proper long-term funding and a coherent policy framework so all parts of local government can work together to tackle the nature crisis."