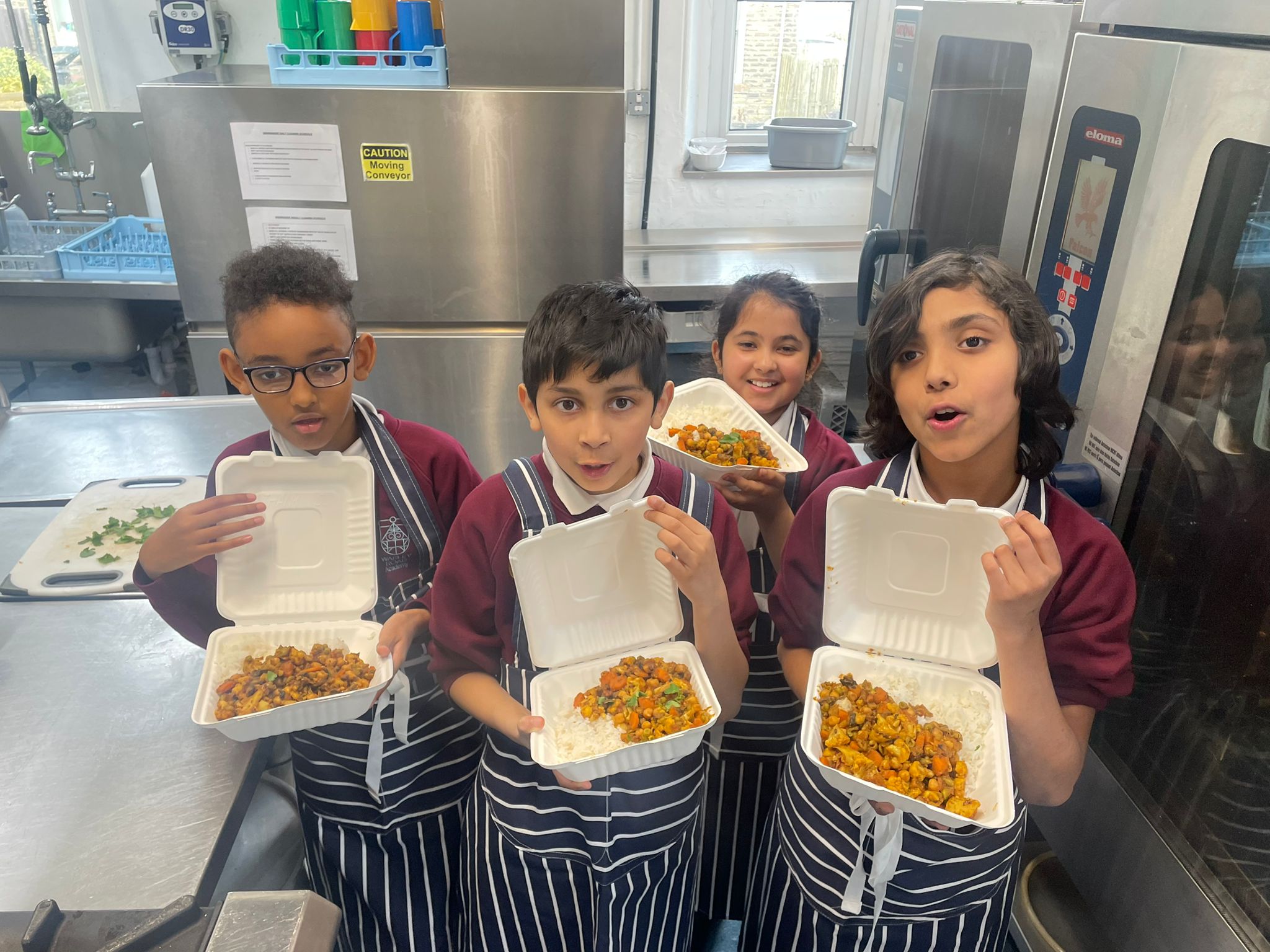 Families in Calderdale have been learning how to cook tasty and purse-friendly meals at a series of after-school cookery sessions.
Earlier this year, five schools in the borough took part in a new Family Cook Clubs scheme, developed by Calderdale Council and funded by the Government's UK Shared Prosperity Fund.
The sessions supported parents and carers of children attending the schools and the holiday activity programme, by providing cooking and food skills workshops.
Each school hosted two free sessions per week, for a total of four weeks and families taking part learnt how to cook low cost and nutritional meals and developed skills to increase confidence around cooking and enable them to create their own meals at home.
The schools taking part in the scheme were:
St. Malachy's Catholic Primary School, Illingworth
Ash Green Primary School, Halifax
Trinity Academy Akroyden
Deanfield Community Primary, Ovenden
Warley Road Primary Academy, Halifax
Staff at each school also received training to allow them to deliver the sessions and demonstrate the recipes and workshop skills required.
The success of the scheme has now been evaluated and feedback from those taking part collated. The comments from families are overwhelmingly positive, with all those responding to the request for feedback saying that it had a positive impact on their household.
One parent said:
"It had a brilliant impact; my daughter is much more engaged when it comes to cooking and more involved."
The Council continues to explore options to support families through the cost of living crisis. Healthy Holidays Calderdale – a partnership between Calderdale Council, the Community Foundation for Calderdale and local organisations – has been providing free activities and nutritious meals to children and young people in the school holidays since 2021.
Booking for the summer Healthy Holidays programme is now open at https://healthyholidays.calderdale.gov.uk/. Families with school-aged children from Reception to Year 11 and in receipt of benefits-related free school meals, can book a free place on activities across the borough, all of which provide a nutritious meal for all those attending.
Calderdale Council's Cabinet Member for Towns, Tourism and Voluntary Sector, Cllr Sarah Courtney, said:
"As the cost of living crisis continues to affect residents across the borough, we're doing all we can to offer our support through a range of initiatives, providing help to those who need it most.

"We understand that many families are struggling with the increase in food prices and our Family Cook Clubs scheme provided advice and education about food nutrition and how to make healthy, tasty and low-cost meals. The sessions were a great success and we received some fantastic feedback from families taking part.

"With support from the Holiday Activities and Food programme we're looking to develop further initiatives like the Cook Clubs and continue to support the ongoing Healthy Holidays programme – all helping to reduce inequalities by tackling child hunger and family poverty."
Steve Duncan, CEO of the Community Foundation for Calderdale, added:
"We are committed to helping improve the health of people in Calderdale and these Family Cook Clubs provided families with skills for life enabling them to make healthier choices, plus they have been really fun and brought people together too."
The HAF Family Cook Club project received £8291.39. from the UK Government through the UK Shared Prosperity Fund.
The government's HAF Programme started as a pilot in 2018. It was created in response to the pressures that low-income families can face over the holidays, with some children being less likely to access organised out-of-school activities, and more likely to experience social isolation and 'unhealthy holidays' in terms of nutrition and physical health.
 
It provides free places for school-aged children from reception to year 11 who receive benefits-related free school meals. Government provides funding through local authorities to fund clubs over summer, Easter and Christmas breaks.
ENDS