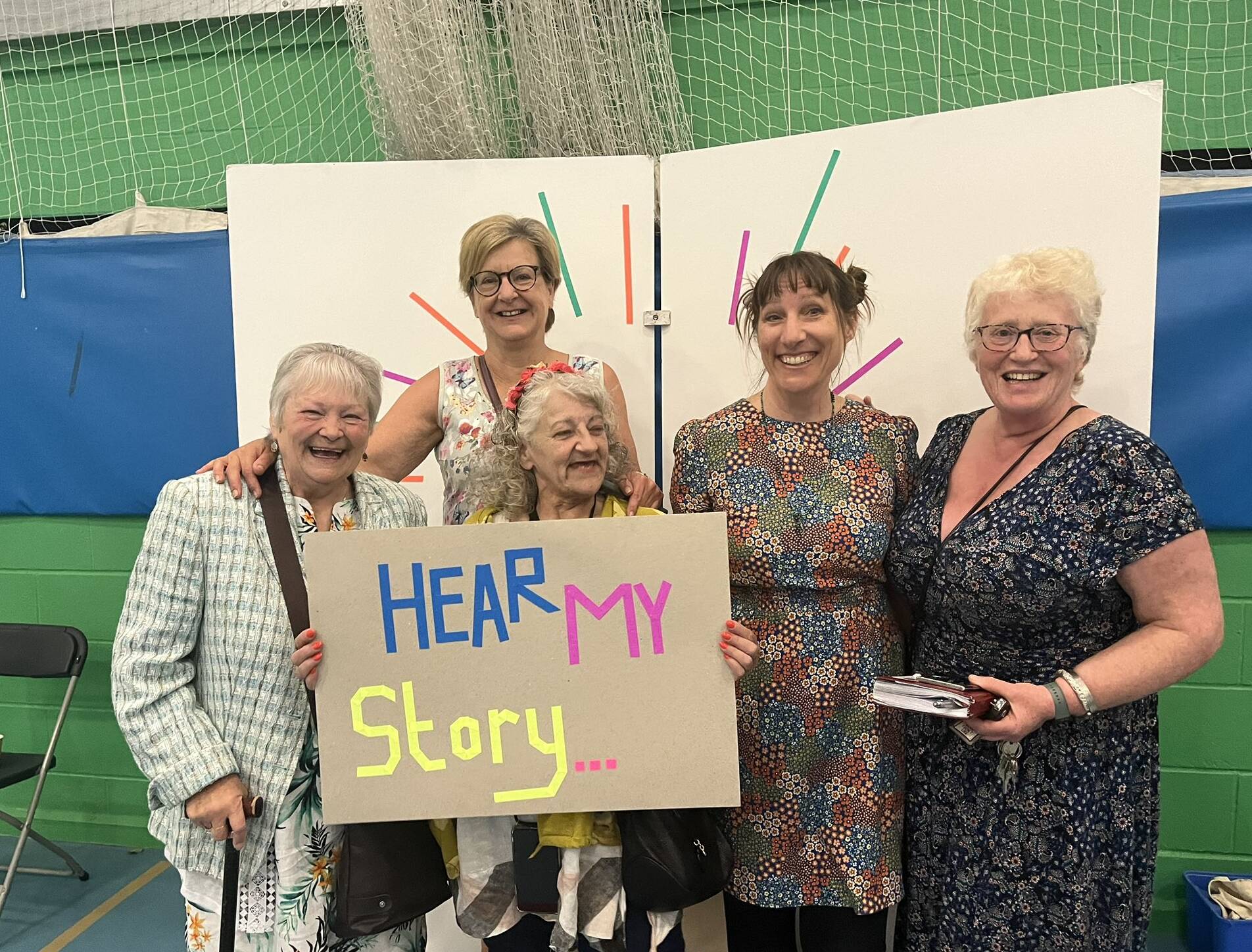 Over 300 people gathered to celebrate Calderdale's distinctive vision, culture and stories, and to share ideas and ambitions at the annual 'We are Calderdale' event in Halifax.
One of the Council's biggest events of the year took place at Calderdale College on Thursday 25 May.
In 2018, the Council and communities came together to launch the Vision 2024 for Calderdale, based on the area's key qualities – distinctiveness, kindness, resilience, enterprise and talent.
Since then, 'We are Calderdale' events have brought together people and organisations from across the borough, to reflect on achievements and look towards making Calderdale an even better place where everyone can live a larger life.
This year's event was bigger than ever, marking one year to go until 2024 – Calderdale's 50th anniversary which the Vision 2024 was developed to lead up to.
Cllr Jane Scullion, Leader of Calderdale Council, opened the event, and a range of films, performances, talks, discussions and collaboration followed. There was a focus on the story of the Vision – how far we have come since it was launched in 2018, stories from local communities, where we are now with a year to go, the future beyond 2024 and how everyone can work together. The Vison story was brought to life by inspiring accounts from partners including Northern Broadsides, the Community Fridge supporting anti-poverty work, and Calderdale College. Topics included health, creativity, the inclusive economy and work to support refugees and asylum seekers.
The distinctive culture that makes Calderdale so special was also highlighted, ahead of the Year of Culture in 2024. A variety of cultural partners – the Council, Calderdale School of Music, IOU Theatre, Hebden Bridge Film Festival and Curious Motion – took part in the showcase of CultureDale(external link).
Young people played a central role in the event, with students from Calderdale College and Trinity Sixth Form Academy showcasing their talent through performances and hosting.
Cllr Jane Scullion, Calderdale Council's Leader, said:
"It was great to see the energy, enthusiasm and ambition of hundreds of local people at our flagship 'We are Calderdale' event. 

"This is an event that's all about vision, place and partnership. It's reflective and aspirational, celebrating achievements and looking at how to make Calderdale an even better place for all. It reflects our determination to be inclusive and to engage and empower unheard voices, and we have received good feedback on this.

"Our local people helped to shape and lead the event, and shared moving stories about their experiences of living and working in Calderdale. We'll be using these accounts to help develop the Council's aspirations for the future. There will be more opportunities for people to take part and have their say on the exciting next steps for Calderdale beyond 2024, so let's carry on the conversation!"
There were live social media updates from the 'We are Calderdale' event on Thursday 25 May, and a film of highlights will be available soon.
The year 2024 marks Calderdale's 50th birthday and there is less than a year to go. Where do we want to be by 2024? Get involved on Twitter with #VisionCdale2024 and find out more at www.calderdale.gov.uk/vision