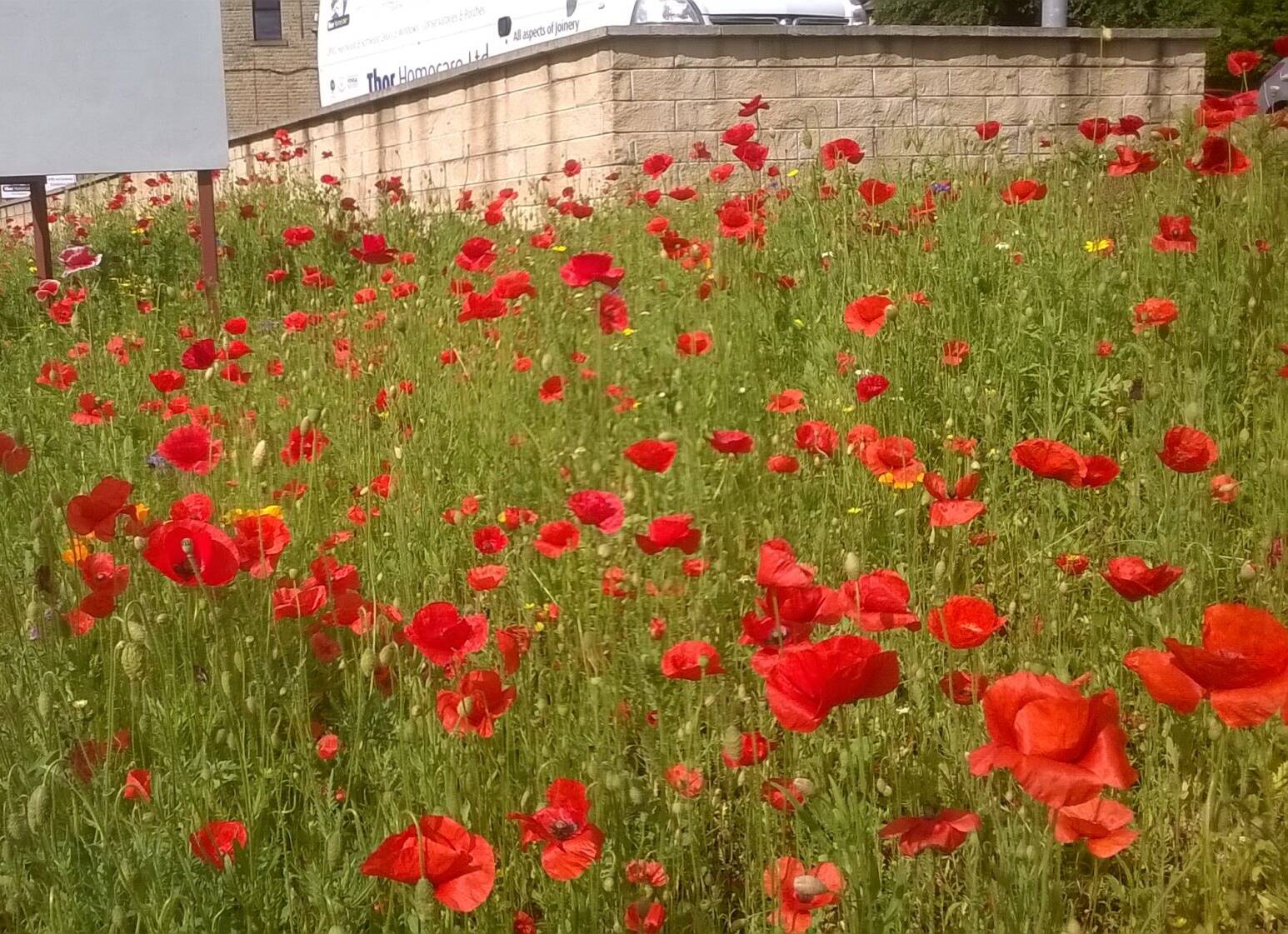 Calderdale Council is taking part in 'No Mow May', with areas of open space in the borough being left to grow naturally throughout the month of May.
The annual national 'No Mow May' campaign is run by the conservation charity Plantlife and encourages garden owners and green space managers not to mow grass during May. Leaving lawns to grow wild provides a space for nature, encouraging wildflowers and attracting bees, butterflies and other wildlife.
Plantlife's research has shown that allowing the grass to grow for just one month can significantly increase the number of flowers in a lawn, providing valuable nectar and pollen for insects. It also highlights that even the smallest grassy patches can deliver enormous gains for nature, communities and the climate, so people and organisations are being encouraged to 'leave the lawnmower in the shed' throughout the month.
The Council is joining the initiative by pausing maintenance at a number of Council-owned sites, including area of parkland, green space and grass verges in the borough. Areas with daffodils or crocus bulbs will also be left throughout the month to encourage pollinating insects.
Some of the larger areas where the grass will remain uncut include areas of Wellholme Park in Brighouse, Stainland Recreation Ground and Cemetery Fields in Sowerby Bridge. In total, 16 sites across the borough will be left to grow naturally throughout May.
The Council always considers the best maintenance approach for all its green spaces, with environmental benefits being a key factor. Less intensive maintenance is carried out where appropriate and there are already designated wildflower area across the borough to increase the biodiversity of sites.
Calderdale Council's Cabinet Member for Climate Change and Resilience, Cllr Scott Patient, said:
"We're so happy to support No Mow May and let the grass grow across a number of sites across the borough. Not only do the wildflower meadows look incredible, they also provide a much-needed boost for local wildlife and support wider efforts to tackle the climate emergency. The UK is globally one of the most nature depleted countries so we want to show how we can all do our bit for the natural environment.

"To continue the ethos of No Mow May and allow us to keep the benefits for as long as possible, all our wildflower areas will be left until late summer to be cut. Our teams will continue to be busy, supporting ground maintenance at our play areas, sporting pitches and other popular sites across the borough."
For more information on No Mow May and how you can get involved, visit the Plantlife website at: https://plantlife.org.uk/campaigns/nomowmay/(external link)
For more information about how Calderdale Council is facing the challenges of the climate emergency, visit: https://www.calderdale.gov.uk/v2/council/our-vision/climate-emergency
ENDS