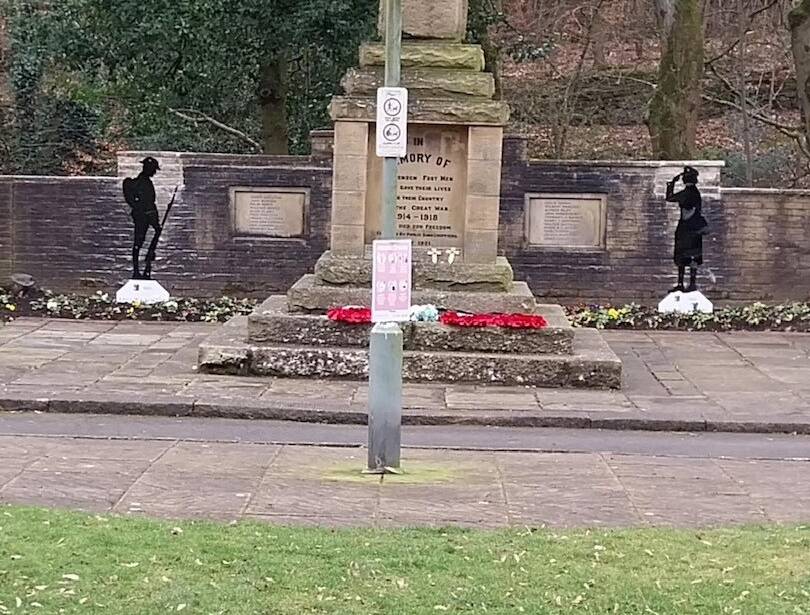 Iconic new statues recognising the bravery of men and women in the World Wars have been installed at the war memorial in Holmes Park, Luddendenfoot.
'Unknown Tommy' and 'Unknown Women in War' silhouette figures – which have become iconic in public areas across the country – are in place to help the Luddendenfoot and wider Calderdale communities pay their respects. This is in response to a request from local veterans and their families.
The sculpture to the left of the war memorial depicts a 'Tommy' – an informal term for a soldier in the British Army – who stands thoughtfully, head bowed, rifle in hand. The figure to the right commemorates the bravery and sacrifices of women in war.
Funded and installed by Calderdale Council, the money for the statues has gone towards supporting UK veterans, who handmade the figures as part of the Royal British Legion Industries (RBLI) social enterprise, Britain's Bravest Manufacturing Company.
Cllr Jenny Lynn, Calderdale Council's Cabinet Member for Public Services and Communities, said:
"These impressive new installations, which join many across the UK, are a poignant reminder of our nation's fallen soldiers and those who continue to serve.

"The figures are a symbol of our borough's respect for the bravery and sacrifices made by men and women in wartime. We are proud to display them in the well-visited Holmes Park in Luddendenfoot. They are in place in time for VE Day on 8 May, and we hope they help local people to pay their respects as another fitting memorial in Calderdale."
The Council supports Armed Forces personnel past and present, and their families, all year round through its Armed Forces Community Covenant. The Covenant provides advice, support and the opportunity for discounts on goods and services. Find out more on the Council's Armed Forces personnel web page.
Local military history can be explored at Bankfield Museum in Halifax. For more information, please visit https://museums.calderdale.gov.uk/visit/bankfield-museum