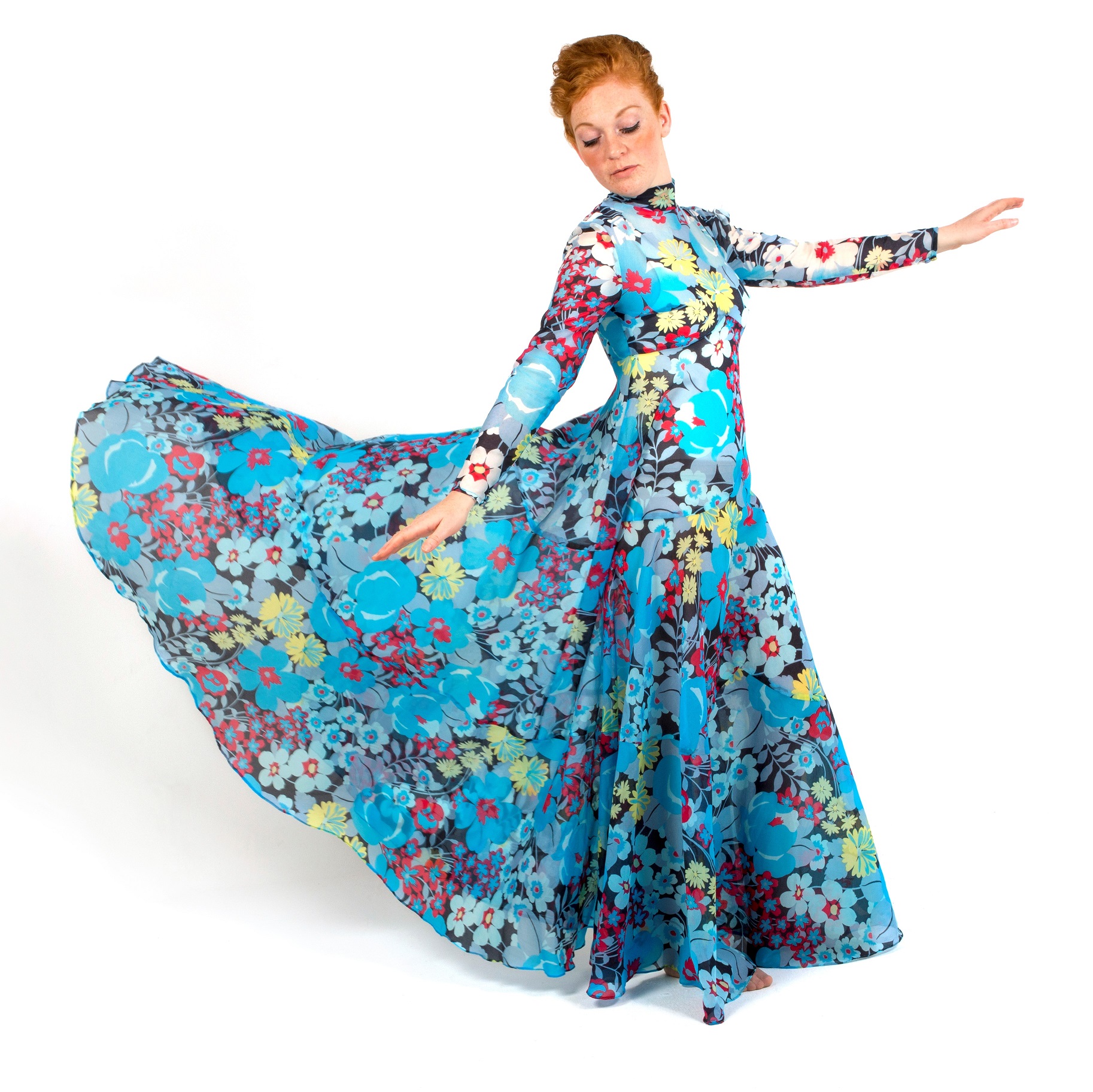 The top floor at Bankfield Museum, near Halifax, is being transformed to house the unique collection of dress historian and author Lucy Adlington, as part of a year-long residency.
From Saturday 4 February, the museum's new exhibition, 'Opening the wardrobe' will celebrate women's clothes and the stories they tell. This is an exclusive glimpse into the private collection of Lucy Adlington, featuring themes including night wear, dressing to impress and school uniforms.
Lucy has been collecting clothing and delighting audiences with celebrations of clothes and their history for 22 years with her company History Wardrobe. They have performed over 2,000 shows throughout the country, including in Calderdale, at Shibden Hall and Bankfield Museum. The shows combine history, fashion and fun, covering fascinating subjects.
Lucy has published several young adult novels and a number of non-fiction books on dress history, including New York Times bestseller The Dressmakers of Auschwitz. A new illustrated publication, 'Opening the Wardrobe' will accompany the exhibition.
The collection at Bankfield will span over 250 years of women's clothing design, wearing, making and sharing. The exhibition explores the stories which clothes tell – such as the remarkable journey of a Second World War coat, or the flamboyant fun of 1970s clubbing gear. It also includes an artistic re-creation of the dress from Gustav Klimt's famous artwork, 'Woman in Gold'.
The museum will also be hosting four History Wardrobe presentations throughout the year, with different themes for each. The first, on Thursday 20 April, will look at fashion of the 1960s.
Tickets are now available online at museums.calderdale.gov.uk
Calderdale Council's Cabinet Member for Public Services and Communities, Cllr Jenny Lynn, said:
"The top floor of Bankfield Museum is becoming a fashion-lover's paradise! It's wonderful that  it will soon be exclusively hosting the fascinating fashions from the best-selling author and historian, Lucy Adlington as part of the upcoming 'Opening the wardrobe' exhibition.

"Fashion is more than just what we wear, it can hold memories and links generations, as well as being an important part of social history. The collection will feature an array of different styles for a variety of occasions and will be on display as part of a year-long residency at the museum."
Lucy Adlington, said:
"I love the way clothes connect us to our lives… and our pasts. I'm delighted to be showcasing some of the fascinating and fabulous items from my collection. It's always a pleasure to work with Bankfield Museum – what a treat to take over their amazing fashion gallery for a year!"
The exhibition opens from the 4 February until end of December 2023 and is free to enter and suitable for all ages.
Please note, the exhibition is on the top floor of the historic building. Please contact the museum to discuss any access requirements prior to visiting. A video tour will also be available to view on the ground floor.
ENDS