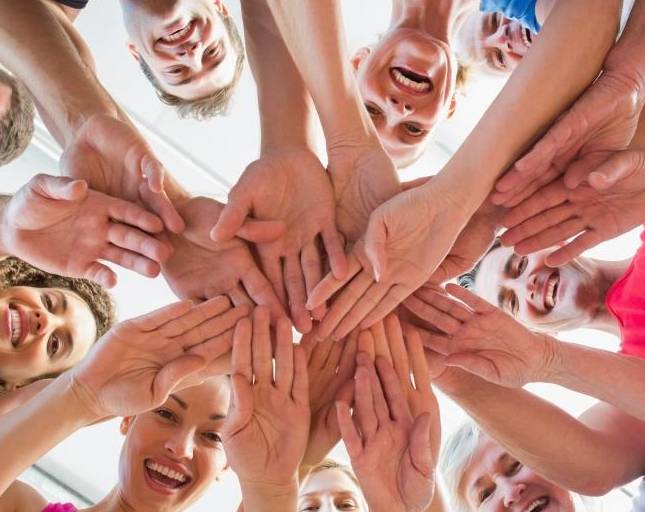 A new partnership between Calderdale Council and Calderdale College is bringing a range of new wellbeing and fitness activities for all to enjoy, in the heart of the borough.
The new health and wellbeing hub at the College's Inspire Centre on Francis Street, Halifax, is hosting a variety of fitness classes for all abilities, and through the Council's Better Living Service, is also delivering a range of wellbeing support for staff and local residents.
The College provides the venue for five days of fitness every week, from Zumba and dance, to yoga and movement stretch meditation, all hosted by the Council's sports service. The classes are included in the Council's sports membership or available on a pay-as-you-go basis. For information about the classes available and to book online, visit https://www.calderdale.gov.uk/v2/sports-and-fitness/venues/halifax-community-venues
For more information about the Council's fitness memberships, which include access to three swimming pools and fitness centres, over 90 fitness classes a week, including those at the college, and much more, visit https://www.calderdale.gov.uk/v2/sports-and-fitness
In addition to the College-based classes, the Better Living Service will also be on site to provide confidential advice and support to help with reaching goals such as managing weight and getting active and fit. This includes the chance to have 12 weeks of free Slimming World sessions where residents are eligible.*
The Better Living team will be in the Inspire Centre on Monday afternoons and all day on Tuesdays to provide drop-in sessions and one-to-one appointments.
Craig Waterworth, Sports Partnerships and Commercial Business Manager at Calderdale College, said of the partnership:
"This deal with Calderdale Council is a game-changer and is just the start of many exciting developments to come that will allow us to truly support our local community with their health and wellbeing.

"Calderdale Council has had regular use of our Inspire Centre for their fitness classes but this new deal will provide members with access to fitness activities, alongside wellbeing support and advice, every single week."
Calderdale Council's Cabinet Member for Public Services and Communities, Cllr Jenny Lynn, said:
"We're committed to investing in our sports offer and we're delighted to be partnering with Calderdale College to offer additional fitness classes, delivered by our expert instructors, at the College site in Halifax.

"The College provides the perfect central location to complement our existing fitness activities at sites in Brighouse, Sowerby Bridge and Todmorden and increases the range and availability of classes available both to members and those who use the sites on a casual basis.

"Keeping active is key to overall health and fitness and it's our mission to work with communities to reduce inactivity and build resilience. This hub will help us create more opportunities for residents to make physical activity part of day-to-day life, with the right encouragement to motivate and inspire."
For more information about the Better Living Services and to pre-book an appointment, visit www.calderdale.gov.uk/betterliving(external link) or email blt@calderdale.gov.uk.
The partnership with Calderdale College supports the Active Calderdale mission, to promote physical activity, reduce inequalities and encourage people to move more. For all the latest information and updates on the work being done, visit https://active.calderdale.gov.uk and follow @ActiveCdale on Twitter and @ActiveCalderdale on Facebook / Instagram.
*If a Calderdale resident has a BMI of over 30, they may be eligible for free Slimming World sessions.
(external link)
ENDS