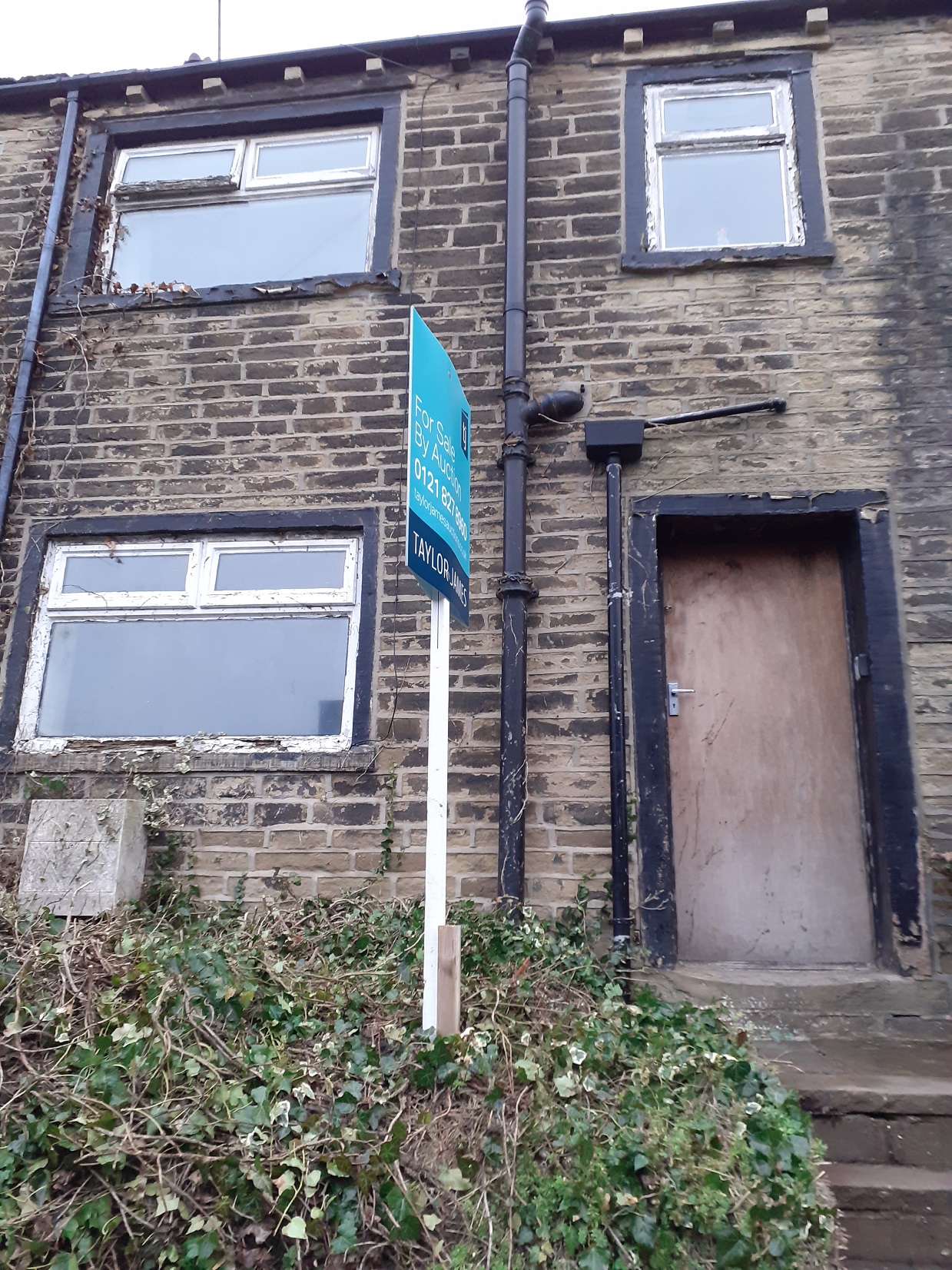 This national Empty Homes Week, (Monday 27 February – Sunday 5 March) Calderdale Council is highlighting the support available and the work that takes place to help bring empty properties back into use, as well as the positive impacts that can be achieved.
Long-term empty homes can cause nuisance to neighbours, potentially attracting anti-social behaviour and vandalism, as well as being a wasted resource in our communities. Bringing empty properties back into use, and converting vacant buildings into housing, increases the amount and range of housing available and complements new development.
There are currently around 2500 homes in Calderdale which are unoccupied and substantially unfurnished, over 1500 of these have been empty for more than six months. The Council works hard to reduce these figures and the latest data shows that the number of long-term empty homes in Calderdale fell significantly in the last year, reducing by 12% – the second biggest reduction in the region.
The Council can offer a range of support for owners, including advice on how to get renovation projects moving again and information on topics such as selling and renting, work that can be carried out on empty properties, community-led solutions and short-term finance options.
It also works proactively to resolve issues which cause empty homes. One success story involves the partnership work between the Council and a probate researcher and genealogy company, Fraser & Fraser.
In a recent case, an empty property in Shelf was going into disrepair and generating lots of complaints, as well as interest from people wanting to buy it. Following an investigation, family members of the deceased owner were identified and were granted probate, which allowed the property to be put onto the market. It sold at auction earlier this month and should soon be occupied.
In serious cases, the Council has the power to apply for a Compulsory Purchase Order for long-term empty properties which have fallen into disrepair and are causing issues. This allows the Council to acquire the property, if necessary, in order to ensure it is brought back up to habitable condition and is re-occupied.
These powers have been used recently for an empty property in the borough and since the Order has been confirmed, the owner has made positive steps towards making the property habitable again. The Council continues to monitor the situation to ensure progress does continue and the property is brought back into use.
The Council is also working with Halifax Opportunities Trust to support their work to buy empty homes in the Park ward area to address the local shortage of homes. Negotiations are already taking place with some owners and the charity is on the lookout for further properties which fit their requirements. Empty property owners in this area can contact cathy.wheatcroft@regen.org.uk for more information.
Calderdale Council's Cabinet Member for Climate Change and Resilience, Cllr Scott Patient, said:
"We understand the many issues that can be caused by empty properties and an awful lot of work takes place to identify empty homes and try and resolve the issues which are stopping them being occupied.

"We want to work with owners, and this Empty Homes Week, we're highlighting the vast amount of support and advice we can offer owners to help them turn their empty property into a happy home.

"Sometimes the situation isn't straightforward, but by working with our partners, and using our enforcement powers when necessary, we've had some real success stories this year. I'm delighted that this hard work has been paying off and we've seen a significant reduction in the number of empty homes in the borough over the last 12 months."
To find out more about the support available to owners of empty properties, or to highlight a local issue with an empty home, visit