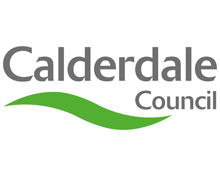 A report providing an overview of the ways in which Calderdale Council monitors and reviews air quality in the borough is being presented to the Council's Cabinet, to help to inform any decisions to declare further Air Quality Management Areas (AQMAs).
There are currently eight AQMAs in Calderdale. These have been declared in locations when the annual average air quality objectives for nitrogen dioxide set by Government are not met.
Earlier in 2022, the Council received a petition from residents which requested that West Vale be added to the list of AQMAs in the borough. The petition was discussed in March by the Council's Place Scrutiny Board, which recommended to Cabinet that the area should be declared an AQMA.
In order to inform the Council's ongoing work to tackle air pollution and support the continued fight against climate change, air quality is regularly monitored. The Council uses diffusion tubes, which specifically monitor Nitrogen Dioxide (NO2), and are positioned in key locations across the borough. Processes are also in place to ensure that appropriate action is taken in the event of increasing NO2 concentrations anywhere in the borough.
There are two diffusion tubes located in West Vale and the air quality in the area has been monitored for the last five years. The data from these stations has shown that the levels of NO2 are within national objectives. The report being presented to Cabinet therefore recommends that there isn't a need to declare an AQMA in West Vale at this time, however members will consider the report findings before making a decision.
Calderdale Council's Cabinet Member for Climate Change and Resilience, Cllr Scott Patient, said:
"We understand and share concerns from residents about air quality and we do all we can to achieve the Council's objective of clean air for all. This includes continually monitoring levels of pollutants across the borough and taking action where necessary.

"As a Council, we're also committed to tackling the causes of poor air quality and have pledged to meet ambitious targets for the borough to be carbon neutral by 2038, with significant progress by 2030.

"We're also continuing to introduce initiatives and policies to improve air quality right across the borough, not only helping to protect our health, but also our distinctive environment."
Improving air quality and tackling emissions is a priority for the Council as part of its work to tackle climate change. Air quality monitoring will continue across the borough and a number of initiatives as part of the Air Quality Improvement strategy are also in place. These include:
Continuing promotion of active travel though infrastructure improvements and educational campaigns, so that people understand the benefits of  walking and cycling and can choose to do so safely.
Leading by example, with 30 new electric vehicles now on the council's fleet and further planned.
Developing a wider electric vehicle charging infrastructure, with facilities now in several council car parks and neighbourhood locations.
Extensive tree planting throughout the borough, often involving volunteers and young people to further promote the air quality message.
Action by Community Safety Wardens to prevent vehicles idling in town centres and around schools.
Promoting 'school streets' to take cars away from schools and encourage parents and children to walk as much as possible.
To find out more about the ways in which the climate emergency is being tackled in Calderdale, visit www.calderdale.gov.uk/climateemergency
Improving air quality, protecting the borough's distinctive environment and making it more resilient is fundamental to the Vision2024 for Calderdale. In the year 2024 Calderdale will celebrate its 50th birthday. Where do we want to be by 2024? Join the conversation by following #VisionCdale2024 on social media and visit www.calderdale.gov.uk/vision(external link)
The petition to make West Vale an Air Quality Management Area will be discussed at the meeting of Calderdale Council's Cabinet on Monday 6 June 2022 at Halifax Town Hall, starting at 6pm.
ENDS