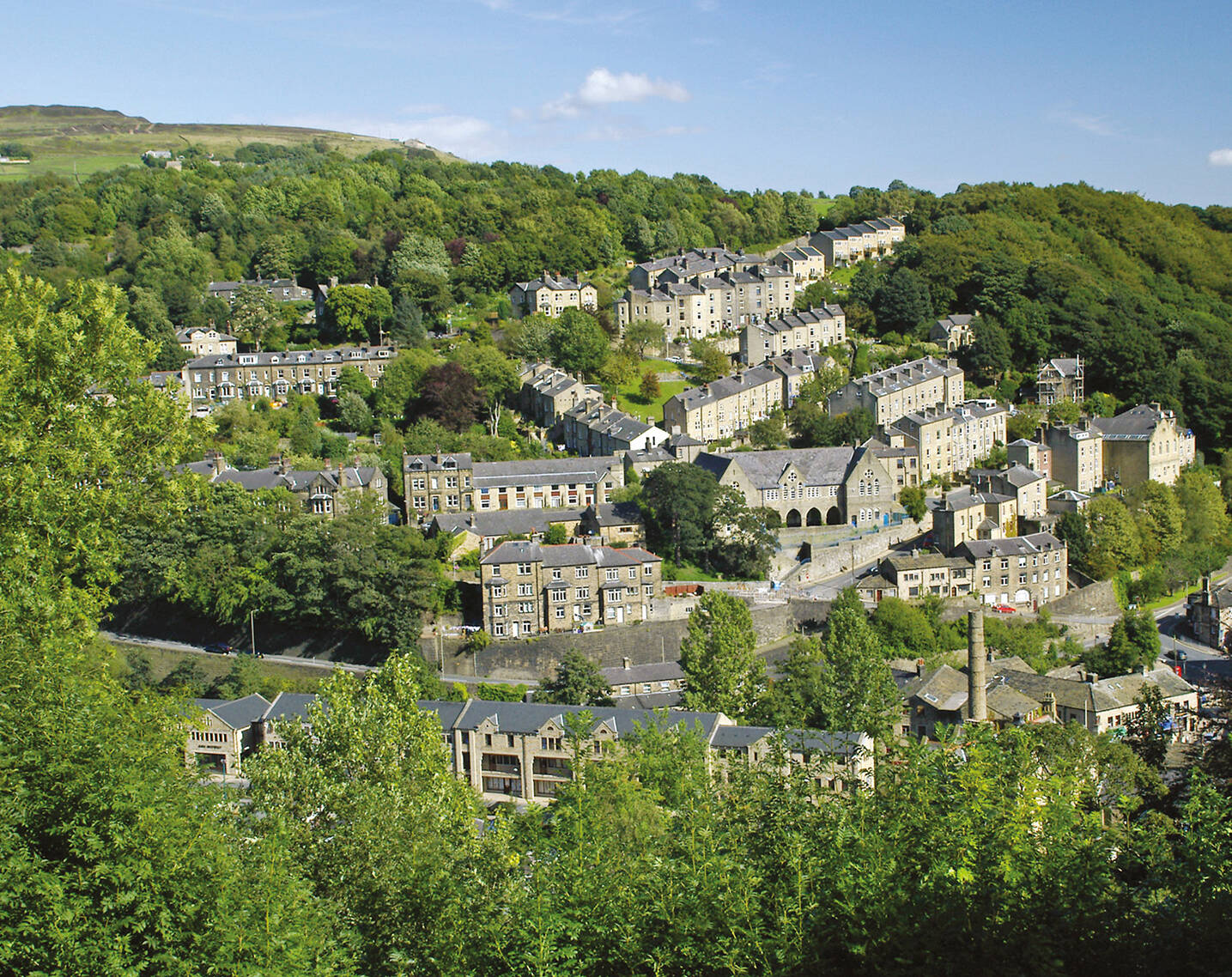 A new pilot scheme to introduce restrictions around the use of advertising boards on public footways is being introduced on a trial basis in Hebden Bridge.
The use of free-standing advertising 'A-boards' on pavements in Calderdale town centres can pose a potential danger for highway users, particularly for wheelchair and pushchair users, as well as blind or partially sighted people.
From Thursday 15 June, businesses in Hebden Bridge wishing to use freestanding A-boards must apply for a licence from Calderdale to confirm their board complies with certain requirements. This includes the requirement for businesses to have a maximum of one board and for there to be a gap of at least 1.8 metres on the footway so that everyone can pass easily.
In addition, boards must not:
Be more than 60cm wide and 100cm high.
Hang from a frame.
Swing or spin.
Be propped up against a wall.
Be secured to any highway street furniture.
Businesses in the town have been written to with more information about the policy and its requirements. This letter also outlines how the scheme will be enforced, with the Council committing to take action where there is no licence for the A-Board or if the licence is not being complied with.
The policy has been in development since initially being approved by the Council's Cabinet in October 2021. Since this time, thorough consultation has taken place, including with disability groups and business associations to develop a scheme which balances the needs of highways users and local traders.
.
The pilot scheme will run until the end of May 2024, and will be reviewed throughout this time and adjusted if necessary.
At the end of the pilot, a thorough review will take place, with the potential for the scheme to be extended across the borough.
Calderdale Council's Assistant Director – Strategic Infrastructure, Adrian Gill, said:
"We recognise that A-boards can provide useful advertising options for businesses, but if placed inappropriately on the public highway they can also pose a potential danger to highway users, particularly to sight impaired, disabled, or vulnerable people.

"Following thorough consultation, we've now developed a trial scheme which will be initially implemented for 12 months in Hebden Bridge. This requires businesses who wish to use A-boards to obtain a licence and ensure their board meets certain requirements.

"We hope this scheme will meet both the needs of local people and businesses, but we will continue to review the scheme throughout the pilot."
For more information about the scheme or to apply for an A-board licence, visit: https://www.calderdale.gov.uk/v2/residents/transport-and-streets/roads-and-highways-maintenance/board-licensing-pilot-hebden-bridge
ENDS