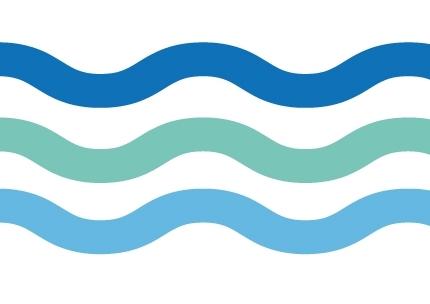 Calderdale Council has welcomed an extra £12 million to build on essential flood protection and resilience work in Hebden Bridge.
The funding boost is part of the Government's new multi-billion-pound investment across the country, including an immediate cash injection to speed up flood scheme construction.
In Calderdale, the Council and the Environment Agency will use the money to boost their joint work on the Hebden Bridge flood alleviation scheme, which aims to help protect around 150 homes and 200 businesses. This will also contribute to local economic regeneration and the ongoing work to tackle climate change.
In February 2020, Calderdale was severely affected by its third major flood in just eight years. The Council has been lobbying Government to recognise the huge scale of risk that the borough continues to face due to its unique landscape. The figures in the aftermath of Storm Ciara and Storm Dennis in February suggested that over a third of the homes and over half of the businesses which flooded were in the Calder Valley.
A key part of the Government's funding announcement is to harness the power of nature to not only reduce flood risk, but to also deliver benefits for the climate, nature and communities.
Natural flood management continues to be an important part of Calderdale's joint work to tackle flooding and the climate emergency. The new Government funding will help to build on this amazing work, alongside hard engineering works, and will add to the recent £112,000 boost from Calderdale Council and the Environment Agency for new natural projects.
Natural flood management has been making its mark in Calderdale since the major floods on Boxing Day 2015. It involves improving management of the landscape to help reduce flood risk, such as the development of ponds and ditches, planting trees and restoring moorland. One of the aims is to reduce the impact of heavy rain by slowing water run-off through the valley, meaning rivers and streams can cope better with extra rainwater and are less likely to overflow. Natural flood management also has wider environmental benefits and a positive impact on health and wellbeing.
The Council continues to support local community groups who help to deliver natural flood management schemes in Calderdale, including Moors for the Future, Treesponsibility and Slow the Flow.
Cllr Scott Patient, Calderdale Council's Cabinet Member for Climate Change and Environment, said:
"This is a very welcome boost for the continued hard work of the Council, the Environment Agency, our partner organisations and the community to help protect local residents and businesses from the threat of flooding.

"Since the floods in 2012, we have all been working together on the long-term Calderdale Flood Action Plan, doing everything we can to minimise the risk and build resilience.

"The additional £12 million will enable the Hebden Bridge flood alleviation scheme to go ahead with more confidence, and possibly also free up money for other elements of our programme.

"We know this will come as a relief to our local communities, as the devastating impact of flooding has unfortunately become a familiar part of life for so many local people.

"Whilst we are always proud of our community's remarkable response to flooding, on top of the current challenges of COVID-19, the level of response required was no longer sustainable. We have been pushing Government to provide the vital funding needed to provide significant protection."
Adrian Gill, Environment Agency Area Flood Risk Manager, said:
"This funding boost is great news for Hebden Bridge. In recognition of the complexity of the scheme, this gives increased confidence in delivering the flood alleviation scheme whilst being able to limit disruption for the town.

"This investment is to accelerate work on vital shovel-ready flood defence projects like Hebden Bridge, which will drive economic growth and build greater resilience to the impacts of the climate emergency, including vital protection of homes, businesses and infrastructure.

"This is an important part of the ambitious green and resilient recovery from the coronavirus pandemic."
As well as natural flood risk reduction and resilience measures and hard engineering works, a vital part of protecting Calderdale from flooding is for residents and businesses to be prepared and build their own ability to bounce back. In summer, the risk of flash flooding from torrential downpours and thunderstorms increases. Ensure you are protected and resilient:
Sign up to the Environment Agency flood warning service at gov.uk/sign-up-for-flood-warnings

(external link)

and the Met Office weather warning service at www.metoffice.gov.uk/weather/guides/warnings

(external link)

 and familiarise yourself with the risks in your local area. Are there streams, culverts, roads and drains which are vulnerable to downpours?
If you live in an area specifically at risk of flash flooding, you should write a personal flood plan and consider investing in property-level protection.
If you have flood resilience measures such as a flood door or barrier at your property, now is the ideal time to make sure you know where everything is, check them for defects, practise installing them and test them if possible, to make sure they work and to save time during a flood.
Go to www.eyeoncalderdale.com(external link) for more information on the measures to reduce flood risk and increase resilience in Calderdale, and for tips on how to be prepared for flooding.