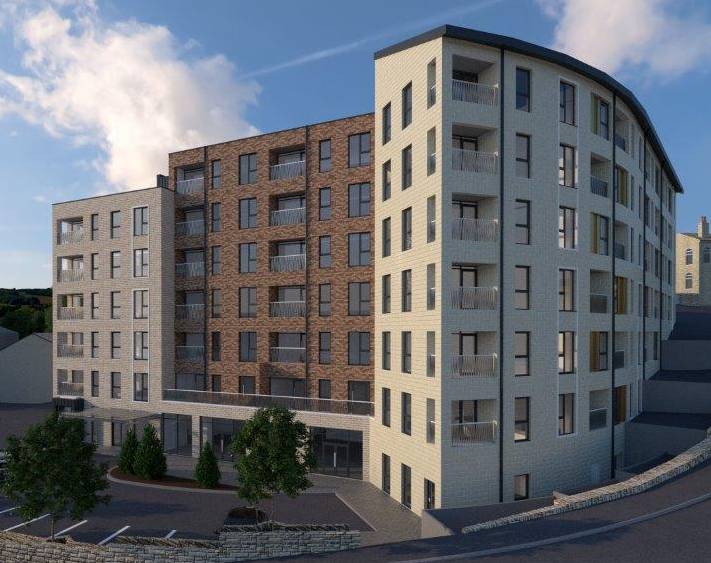 Plans for a new £13m community wellbeing development, that's designed to reduce dependency on care services and maximise independence, will be displayed to the public tomorrow (Wednesday) as part of Sainsbury's Carers Week.
The event, held on June 12th at Sainsbury's, Mill Lane, Brighouse, between 10am and 4pm, is a chance to learn more about the unique development and its impact on the local community, as well as future job opportunities it will create.
Commissioned by Calderdale Council and developed by Home Group, one of the UK's largest providers of high quality homes, integrated health and social care, the service at Railway Bridge View in Rastrick is set to provide 65 new homes for people who require on-going care.
Lindsay Courtney, Clinical Lead Intermediate Care and Reablement at Home Group, said: "Community wellbeing is designed to connect communities and reduce the impact of social isolation and loneliness – particularly on older generations.
"Our Railway Bridge View service will assist our customers to manage their health conditions, in order to support them to live in their own home for longer. It means our customers remain closer to their families and support networks, while still being able to access specialist care.

"Our philosophy is always person-centred and reablement focused, meaning we do things in partnership with our customers, not to or for them."
The development will include 42 one-bed and 23 two-bed apartments, with 10 designed, in partnership with Alzheimer's Society, for people with dementia. Also incorporated are a range of commercial units, including a restaurant, cafe and hairdressers.
Railway Bridge View is expected to be opened in autumn 2020. Cllr Jane Scullion, Calderdale Council's Cabinet Member for Regeneration and Resources, said: "We hope that lots of people come along to the event to find out more about the exciting housing development in Rastrick.
"We are committed to increasing the choice of homes in Calderdale, and ensuring people can live independently in our communities for as long as possible. The planned new homes will help older people and residents with dementia to live more independently, and there will also be opportunities for low cost home ownership."
For more information about the event contact Nicky Barratt, Operations Manager at Home Group, on nicky.barratt@homegroup.org.uk.