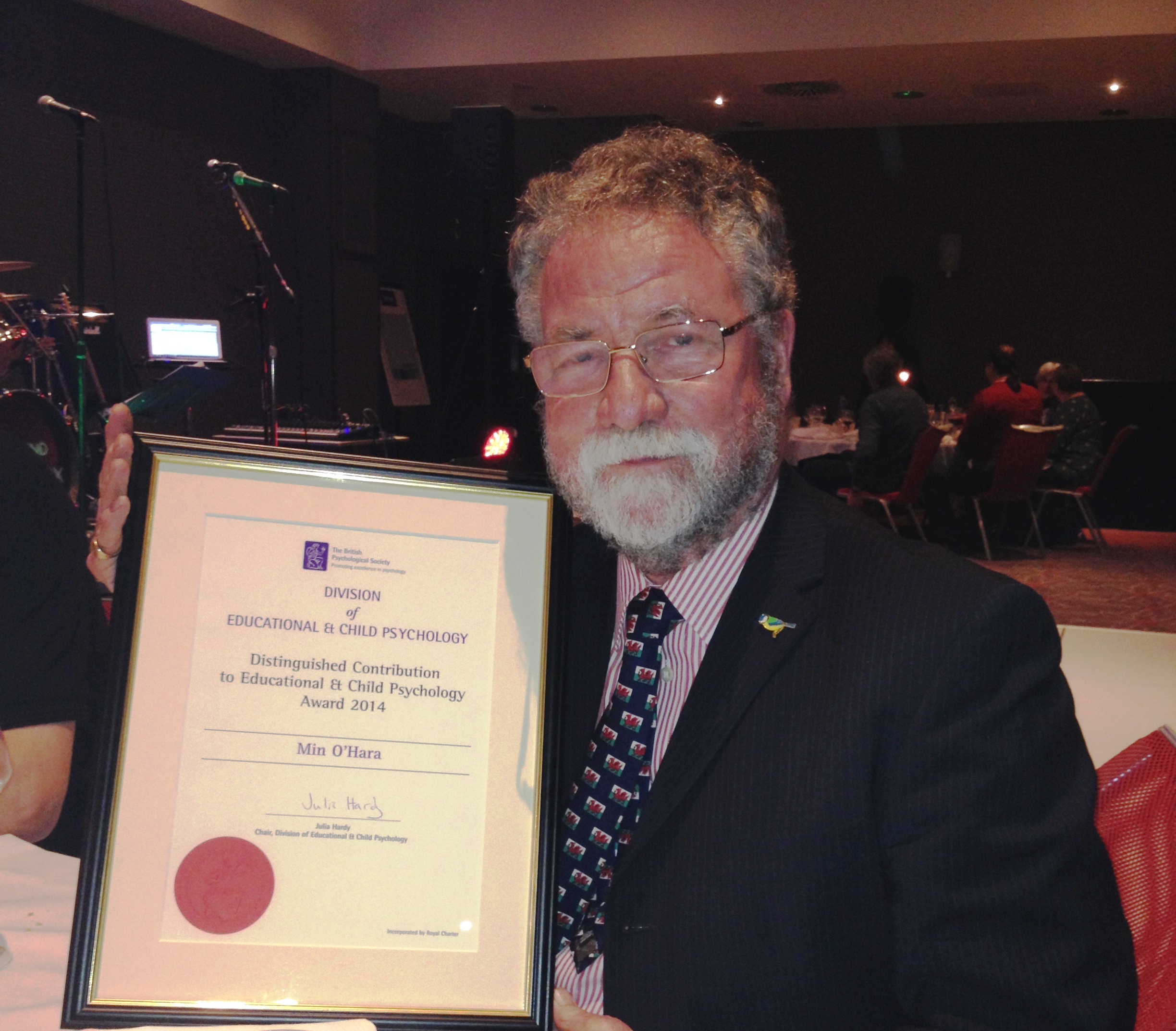 Calderdale Council's Principal Educational Psychologist Min O'Hara has been honoured by the British Psychological Society Division of Educational and Child Psychology (DECP) for his "Distinguished Contribution to Educational and Child Psychology", as a result of his outstanding work. 
This prestigious award was presented by Educational Psychologist Dr Charmian Hobbs, at the annual DECP conference.  In her award presentation speech, she made reference to Min's "forward thinking" work in providing support after critical incidents, and his role in developing the "refreshing and very much respected" Educational Psychology service at Calderdale Council.  Min was also described as being an "inspirational leader".
Min has worked at the Council for over 10 years, working in a small team, helping children, young people, their families and schools to deal with difficult situations. Min and the team support the educational, social and mental health needs of children and young people who may be vulnerable, at risk or have special needs. 
Calderdale's service is already highly respected at a national level. It is one of the only teams in the country to provide guaranteed response to any enquiry, rather than having a set number of visits to schools per term. Min was instrumental in setting up this model and continuing to develop the service.
Calderdale Council's Cabinet Member for Children and Young People's Services, Cllr Colin Raistrick, said:
"It's great news that a Calderdale Council employee has won this prestigious award. It's a real credit to Min and the hard work he has done for children and young people in the borough."