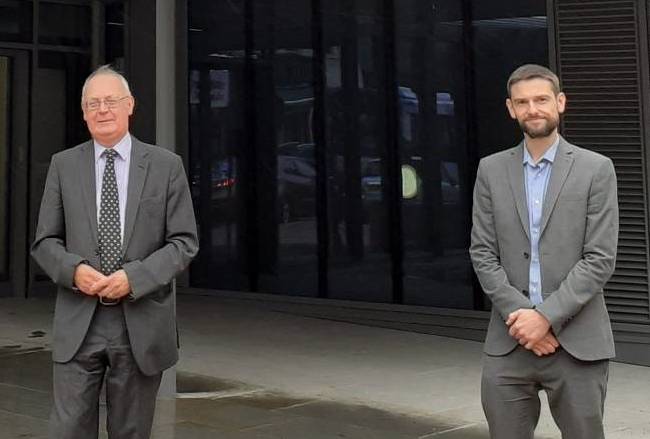 "Thank you for your tireless efforts over the last 16 months." 
That's the message from Calderdale Council to every school, early years setting and post-16 provider in the borough, as Calderdale students, teachers and families begin their summer break after one of the most challenging school years in memory.
 Throughout the pandemic, Calderdale Council has worked with educational and childcare settings across the borough to support their response to national COVID-19 guidelines. This has included supporting the logistics of home schooling, increased testing, school bubble arrangements and dealing with isolated COVID-19 cases as well as a number of outbreaks. 
In addition to ensuring that children and young people could continue to access quality early years, educational and post-16 experiences, schools and settings have also delivered important events such as parents evenings, sports days and educational visits, where it's been possible. Many staff have gone the extra mile to ensure events like these could take place in some form. 
This dedication, resilience and professionalism has been recognised by the Council, and the Council's Leader, Cllr Tim Swift and Cabinet Member for Children and Young People's Services, Cllr Adam Wilkinson, have written to each school and setting to acknowledge the hard work and efforts of staff, providers, governors and trustees over the last 16 months. 
The Council's message of gratitude also extends to parents, carers and students in Calderdale, who have had to quickly adapt to new ways of working and have done so with patience and understanding, as well as a lot of hard work. 
The Leader of Calderdale Council, Cllr Tim Swift, said: 
"The past 16 months have been challenging for all of us, but schools and settings have faced some incredibly difficult logistical challenges and worked hard to provide high-quality education and childcare in as safe a way as possible.

 "I'd like to thank everyone who's been involved in what's been a real team effort and we'll continue to work in partnership with schools and settings to support the arrangements over the summer and for the new academic year." 
Calderdale Council's Cabinet Member for Children and Young People's Services, Cllr Adam Wilkinson, said: 
"Schools and settings have faced significant pressures since the start of the pandemic and have had to respond quickly to rapidly changing situations. 

"Educational leaders and childcare providers have continued to work efficiently and effectively and with the interests of our young people at the heart of all their decisions  – I'd like to thank them for their dedication. 

"We also know how difficult this year has been for our young people and I'm so proud of the commitment they've shown and their positive attitude throughout, at times, incredibly challenging circumstances. 

"I hope all staff, pupils, parents and carers have a safe, restful and enjoyable break and those working over the summer are able to do so without further disruption. We look forward to the start of the new academic year where we'll continue to offer our support."
ENDS