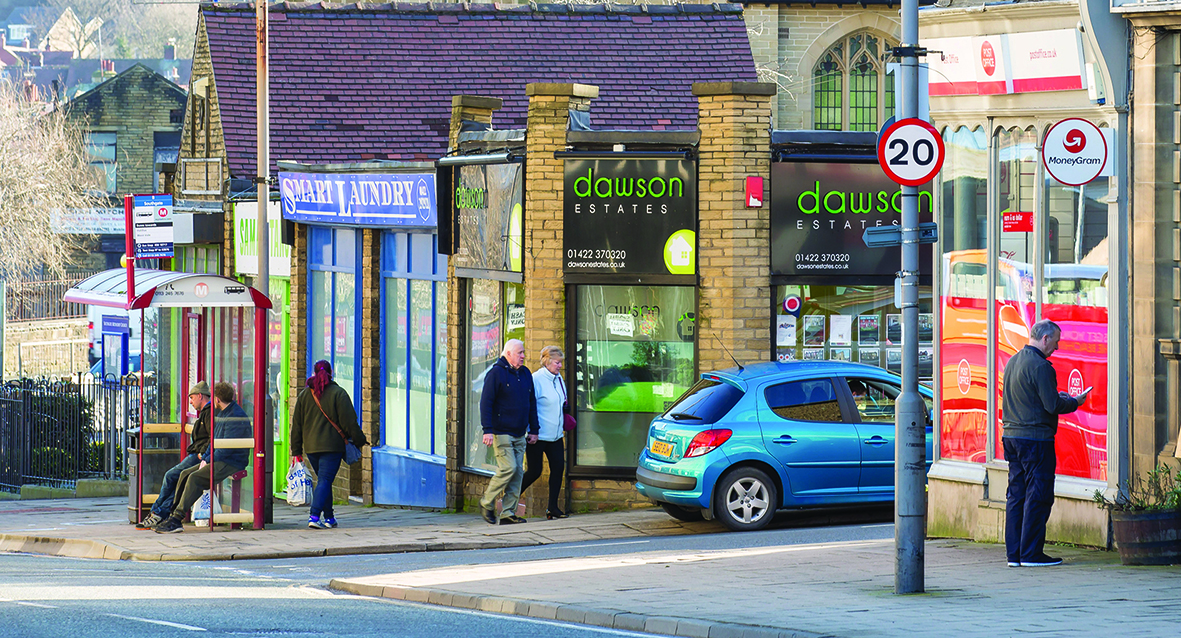 Elland businesses have welcomed additional free parking in the town centre.
From Monday 2 July 2018, free parking will be available in Coronation Street car park, one of Elland's main parking areas, to encourage more people to pop into town – whether it's to have a quick coffee with friends, call into the shops and market, post a parcel or pick up a prescription.
The trial was agreed by Calderdale Council's Cabinet on 11 June 2018, to help bring in more shoppers and boost business in the town after concerns were raised by local people.
Karen Bancroft from Elland Business Group and local business Keir Woodward Travel, said:
"Elland has been hit severely over the last few years with the loss of the local swimming baths, the Elland Bridge closure and finally the banks. This led to a severe drop in footfall and general consumer confidence in Elland town centre. The introduction of the free car parking at Coronation Street we hope will give the town centre a boost, which will then hopefully be supported by a much needed regeneration scheme leading up to the building of the new train station."
Cllr Susan Press, Calderdale Council's Cabinet Member for Communities and Neighbourhood Services, said:
"We're pleased that Elland businesses have welcomed the free parking trial, which should free up another 27 spaces in a key part of the town. We hope this will bring in more customers for local shops, to address the recent decrease in the number of people visiting the town centre."
Elland business and residents submitted a petition to the Council for more free, short-term parking in the town centre, after three recent events caused reduced footfall – the closure of Elland Bridge after the 2015 floods, the loss of all the town's banks and the distance of Morrison's supermarket from the town centre. These issues will be considered as part of the Council's two-yearly review of car parking / parking charges later this year.
The Council will review the Coronation Street car park trial after six months. The pay and display machine will not be in operation throughout the trial, but all other terms and conditions of the car park, such as parking in a marked bay and displaying a disabled badge in disabled bays, still apply.
The Council is looking to develop a longer-term solution to reviving Elland's retail economy through Elland Town Development Board. It continues to work with Elland town centre businesses and other members of the Board to promote the town and encourage people to shop there. This includes creating a new Council-funded 'shop local' guide, circulated earlier this year to showcase the town's great independent business offer.