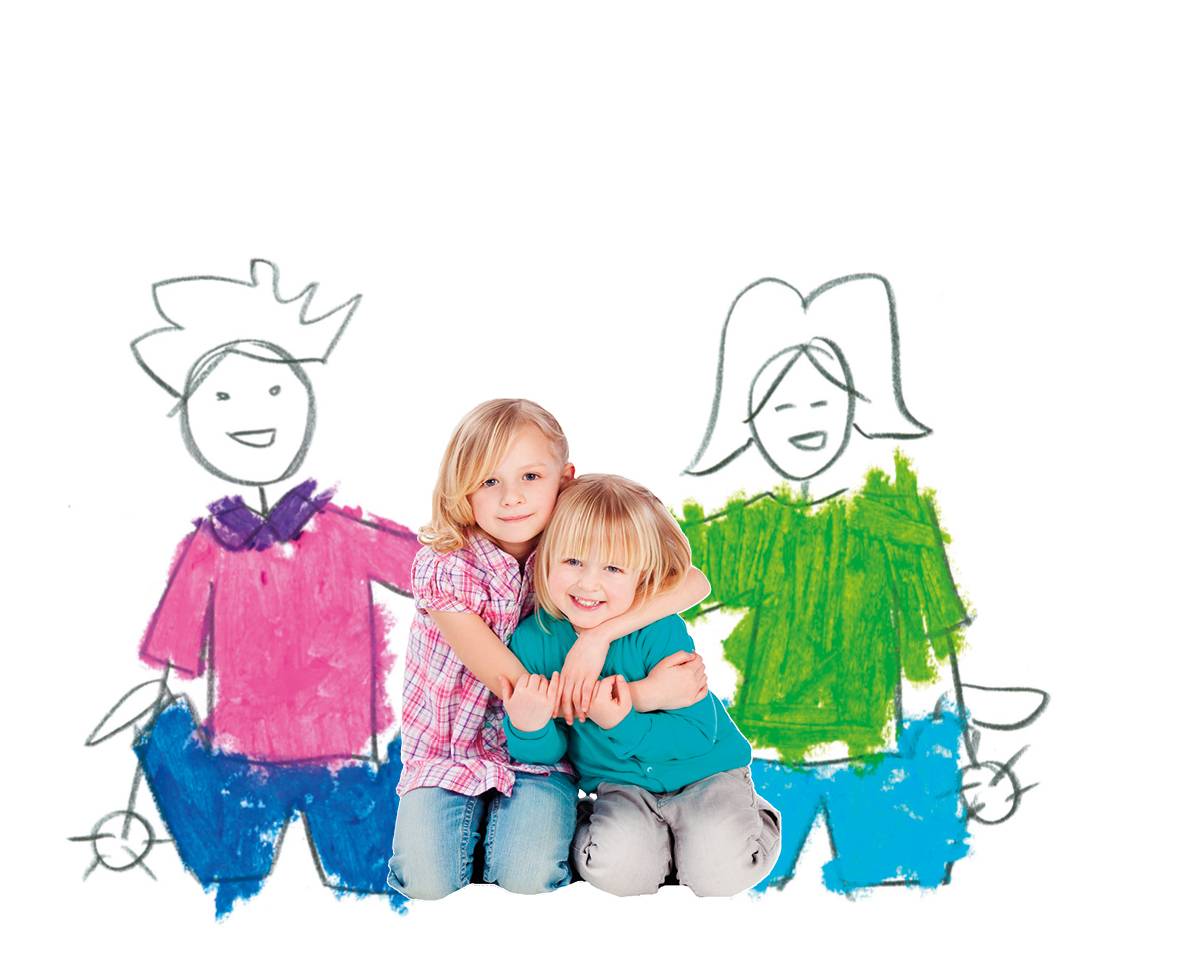 Keeping brothers and sisters together when they are adopted is something that Calderdale Council is keen to ensure.
Not only does it give siblings an extra feeling of support, stability and comfort to ease the transition into their new family; it can also be hugely rewarding for adopters.
Nationally there is a great need for adoptive families to come forward for sibling groups, and Calderdale is no different.
That's why, during National Adoption Week (3 to 9 November 2014), the Council is stepping up work to encourage more people to adopt brothers and sisters together in a stable, loving home.
This work will include new posters, lamppost banners and roundabout signs across the borough, as well as adverts and social media messages.
If you're thinking about becoming an adopter and would like to find out more, there will be an information stand in Halifax Town Hall on Wednesday 5 November from 9am to 5pm, and in Hebden Bridge Library on Thursday 6 November, 10am to 4pm. On both days, a member of the Council's adoption team will be there from 11am to 2pm to give advice and answer questions.
Prospective adopters can also find out more at the Council's adoption information evenings, held on the last Thursday of every month in Halifax. The next ones are on Thursday 30 October and Thursday 27 November at the Shay Stadium, 5.15pm to 7pm. You can learn about the adoption process, ask questions on a one-to-one basis and talk to experienced adopters. The sessions are very popular, so please book a place by emailing carole.powell@calderdale.gov.uk or calling 01422 266003.
Calderdale Council's Cabinet Member for Children and Young People's Services, Cllr Colin Raistrick, said:
"More than 250 people have asked about becoming adopters since we launched our recruitment campaign in July 2013. This is fantastic but we still need more adopters, especially for groups of brothers and sisters of all ages and backgrounds – so this is the focus of our latest campaign. We know how important it is to keep siblings together. For example, when moving into an adoptive home it can be comforting and reassuring for siblings to have each other for extra support.

"Adopting is a life-changing decision, but our friendly and experienced team will support you every step of the way, through training and ongoing adoption support services."
Tom and Katie's story*
Adoption gave Tom and Katie the complete family they had always wanted.
Eight years ago they adopted Anna, now age 11, and Dawn, now 8, three years later. Back then they said they would always consider adopting siblings, so when the opportunity arose earlier this year they didn't hesitate to adopt James, Dawn's biological brother, who is just over a year old.
Tom says:
"We'd asked Calderdale Council's adoption team to contact us if the opportunity ever came up to adopt siblings.

"When they did, we were thrilled and so excited. We knew we had to be realistic, and thought carefully about whether it was right for us and the girls. We spoke to them and they were fully supportive. A Council social worker came to see us and together we decided that adopting James would be good for the whole family. She supported us to make sure the children were settled.

"We feel that it's really important to keep biological siblings together – they have a blood connection and shared history that gives them extra support and stability.

"Although Anna isn't related to Dawn and James she treats them as her own brother and sister, and in our eyes they are all siblings. 

 

"Adopting a child is incredibly rewarding. They might not have had the best start in life, and you're giving them a chance; the love and security they need to flourish. Seeing our children develop gives Katie and I a huge sense of pride.

"Bringing up children can be challenging, but the Council's social workers are always there for us if we need advice. We found the adoption training really useful when we first started adopting, and when we went on the one-day course earlier this year we were able to share our experiences with the new adopters.

"Our advice to prospective adopters is to seriously consider adopting siblings if it's right for them. Keeping brothers and sisters together makes a massive difference to their lives."
*All names have been changed.
Interested in adoption?
Find out more and complete an enquiry form at www.calderdale.gov.uk/adoption or talk to Carole on 01422 266003.