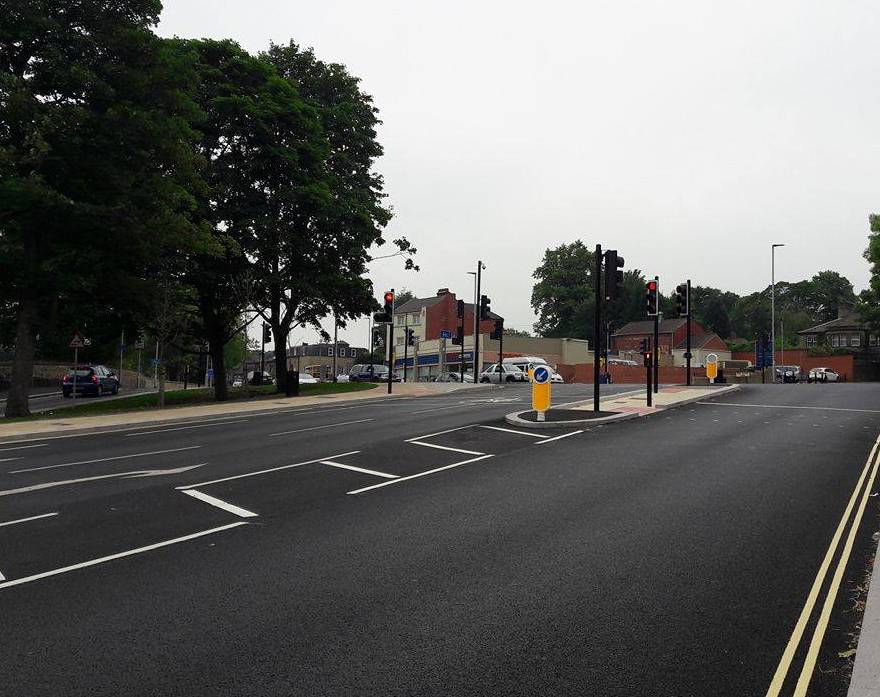 Almost £8m will be invested in Calderdale's highways over the next 12 months, according to a report which will be considered by Calderdale Council's Cabinet.
The highways network is the Council's largest and most valuable asset. The Highways Capital and Revenue Programmes report, which will be considered by Cabinet, sets out the planned highways projects for 2018/19. The report outlines the different sources of funding which the Council has received and how the money will be allocated to improve the highways network.
Calderdale Council's Cabinet Member for Regeneration and Economic Strategy, Cllr Barry Collins, said:
"The Council has ambitious plans for our road network, with approximately half a billion pounds of investment planned between now and 2022 for development schemes, infrastructure projects and safety improvements.

"This impressive figure includes plans for an extensive programme of work which will help us to tackle a number of areas which we need to address, from reducing congestion, re-surfacing roads and repairing retaining walls to improving street lighting across the borough."
As the Council is now recognised as a top tier authority, more funding is unlocked from the government for maintaining our road network. This means that in addition to the £3.1m basic grant from the Department for Transport (DfT), Calderdale will also receive the maximum level of additional funding –£661k.
Over £3.2m will be spent on carriageway maintenance, with all A, B and C roads being surveyed annually and a programme of works agreed. Around £800k will be spent on inspecting, strengthening and maintaining bridges, culverts and walls and £500k will be earmarked for the 2018/19 phase of the borough wide streetlights upgrade programme.
The Council has also received additional funding from successful bids for DfT funding schemes for specific projects. This includes over £500k for potholes repairs in 2018/19 and almost £900k as part of a joint bid with Leeds, Kirklees and Bradford to replace or repair drainage gullies in flood prone areas.
Funding for schemes and initiatives to improve road safety and support wider health benefits have also been allocated almost £1 million from the DfT. This will include schemes to improve air quality and encourage active travel such as cycling or walking.
The Council will also receive funding of over £1m from the West Yorkshire Combined Authority's West Yorkshire Transport Fund for major work around plans for Elland train station, the A646 and A58 road networks and improvements in north east Calderdale.
Cabinet will be asked to approve the highways programme within the report at the next meeting. This will be held at 6pm on Monday 30 July 2018 at Halifax Town Hall.