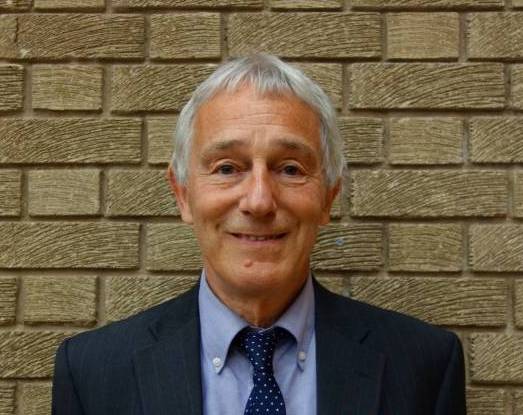 Calderdale Council's work to build an inclusive economy, where everyone can access jobs, skills and opportunities, will be discussed at the next Cabinet meeting on Monday 3 December.
The Council is working with local people and a range of organisations, including businesses and the public and community sectors, to ensure Calderdale has an economy where everyone can benefit from its growth and reach their potential.
Cabinet will discuss the new Inclusive Economy Strategy, which addresses how this will be achieved, including improved access to good-quality jobs, learning and other opportunities.
This is part of the Vision2024 for Calderdale to be a place where talent and enterprise can thrive.
Cllr Barry Collins, Calderdale Council's Cabinet Member for Regeneration and Economic Development, said:
"Calderdale came out of the global banking crisis and the resulting recession with a thriving, business-driven economy. Now, we need to make sure that the benefits of economic growth are shared more widely, throughout our local community.

"That's what our inclusive economy strategy is all about – working together to create new and more secure jobs, helping people who aren't working to find rewarding work, with better wages and skills, supporting our dynamic and inventive entrepreneurs, whilst encouraging new, community-led business models and attracting more inward investment."
In an inclusive economy, the widest range of people and places are able to contribute to and benefit from economic success. This is vital to help reduce poverty and other inequalities across Calderdale.
The Council recently secured over £1 million from the Leeds City Region Business Rates Pool to contribute towards this work.
The Inclusive Economy Strategy's key aims include:
Helping local businesses to grow and encouraging new investment and jobs in Calderdale.
Helping more people into quality work, with good pay and progression opportunities.
Helping young people to make the most of their talent and develop new skills.
Supporting Calderdale's distinctive towns, villages and communities to thrive.
Subject to approval, the strategy would be launched in the New Year and would set the broad aims from which detailed actions would be developed. A delivery board including key Calderdale employers would monitor the partnership's progress in achieving the aims.
The Cabinet meeting will take place on Monday 3 December from 6pm at Halifax Town Hall.
The Inclusive Economy Strategy supports the Vision2024 for Calderdale by helping to create a place where people are proud to live, work, invest and visit, making the most of everyone's talent and building greater resilience.
The year 2024 marks Calderdale's 50th birthday. Where do we want to be by 2024? What's our ambition and what will be different? Get involved with the debate on Twitter with #VisionCdale2024 and find out more at: www.calderdale.gov.uk/v2/council/vision-2024