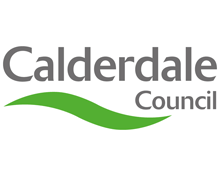 Businesses are being given the opportunity to be part of the Piece Hall transformation, and to help develop a new, state-of-the-art Central Library and Archive in Halifax.
Do you have the skills or supplies to work on these projects to create a vibrant, world-class cultural quarter? Suppliers are invited to Heath Training Centre in Halifax on Friday 7 March 2014 between 10.30am and 4.30pm to meet the shortlisted main contractors who are bidding for the contract for the Piece Hall transformation and new Central Library and Archive project.
The contractors are looking for a range of suppliers in a multitude of areas, and this is an opportunity for organisations to register their interest in the project with the short-listed main contractors. The required suppliers include stonemasons, heritage restoration specialists, timber specialists, electricians, hard landscapers, water feature specialists, plumbers and plasterers – and potentially many other trades and services.
Calderdale Council's Leader, Cllr Tim Swift, said:
"This is a chance for local businesses to be involved in the transformation of one of the 40 greatest public squares in the world, and to contribute to a new library and archive for the community. It's an exciting time for the region – these projects are a major part of our vision to regenerate Halifax town centre by investing in a range of leisure, retail and cultural facilities.

"We know how important it is to employ the right people with the appropriate skills and experience to work on both of these prestigious buildings. We've got some fantastic businesses in Calderdale and West Yorkshire, and we want to make sure they have every chance to be considered. The supplier event is an opportunity for people to talk to the prospective main contractors and to discuss how their business can contribute to, and benefit from, the project."
Please register your interest in attending the supplier day by emailing oliver.moor@calderdale.gov.uk
Work on the Piece Hall transformation and new Central Library and Archive will start later this year. The Piece Hall and library will open in spring 2016. The Piece Hall project is being funded by Calderdale Council and a £7 million grant from the Heritage Lottery Fund. The Grade I Listed building will be restored and revitalised, creating a 21st century heritage visitor attraction, with a state-of-the-art interpretation and learning centre, a new east extension and a redesigned courtyard. The new Central Library and Archive will be wholly funded by the Council. It will be a striking building which provides state-of-the-art facilities for the community, supporting the Piece Hall transformation and helping to create an improved pedestrian route from Halifax train station to the town centre.
More information 
Find out more about the Piece Hall transformation project at www.thepiecehall.co.uk(external link)
For more information about the new Central Library and Archive, visit www.calderdale.gov.uk/leisure/libraries/new-library/index.html
Heritage Lottery Fund
Using money raised through the National Lottery, the Heritage Lottery Fund (HLF) sustains and transforms a wide range of heritage for present and future generations to take part in, learn from and enjoy. From museums, parks and historic places to archaeology, natural environment and cultural traditions, we invest in every part of our diverse heritage. HLF has supported more than 36,000 projects allocating £5.9bn across the UK. Website: www.hlf.org.uk(external link)