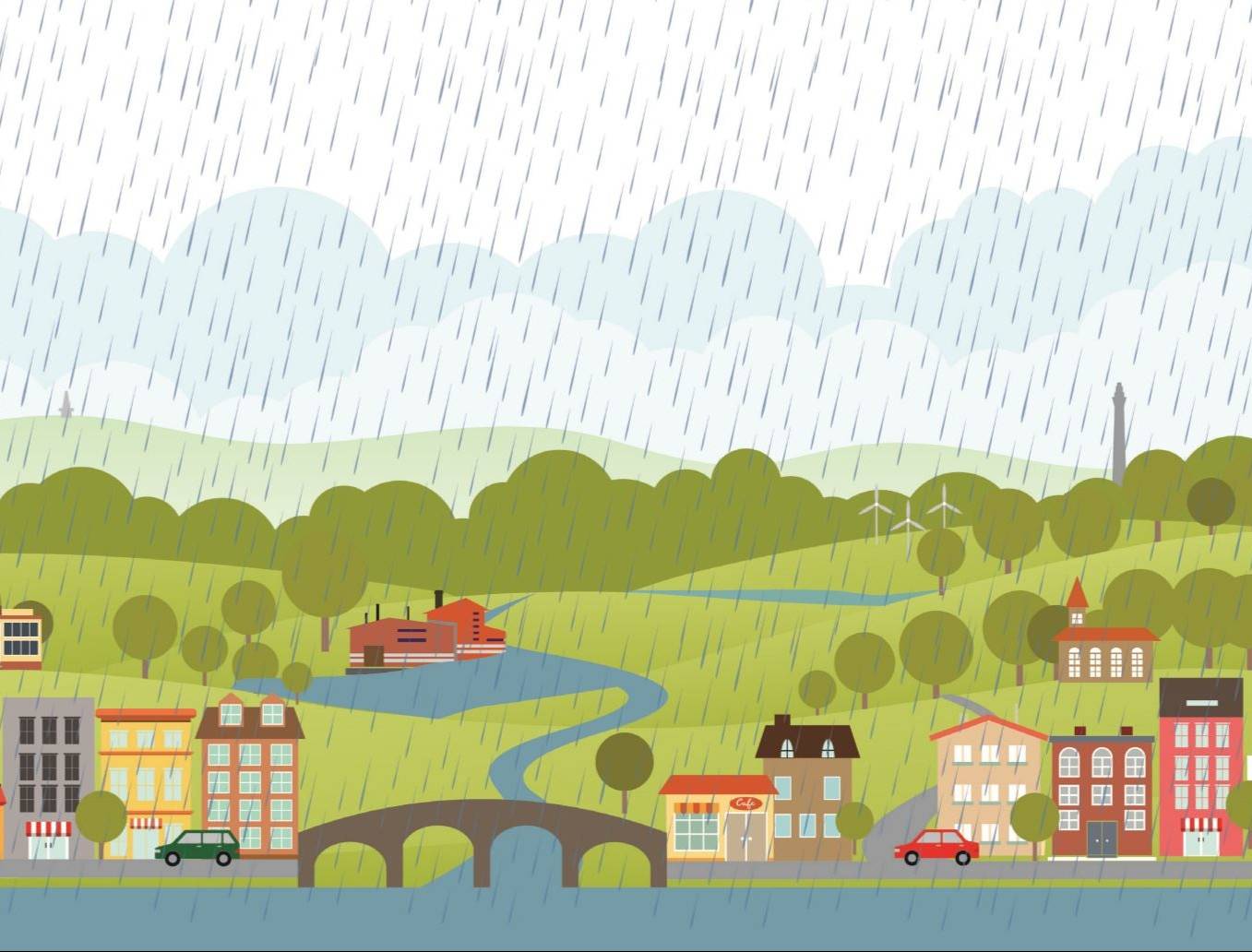 Calderdale residents are reminded to be prepared for the risk of flash flooding this summer.
Recently there have been localised rainfall showers across parts of Yorkshire, acting as a reminder that sudden and heavy downpours are more likely in the summer months. Intense periods of rain falling on dry ground can rapidly overwhelm or block drainage systems, increasing the risk of flash flooding.
Although flash flooding can be difficult to predict, there are a number of things residents can do to be better prepared and to get a better understanding of local risk. Calderdale Council is encouraging residents and businesses to sign up for Met Office weather warnings(external link), register for flood warnings(external link) and write or check that their own flood plan(external link) is up to date and practice regularly.
Residents can also prepare flood protection measures(external link) in their property, including barriers, drain sealers and anti-flood air bricks, and resilience measures such as sump pumps, raised electrics and water-resistant building materials.
In the last decade, flooding in Calderdale has been much more frequent with significant impacts. This is a direct result of climate change and Calderdale, a rapid run-off catchment, is especially vulnerable to flooding because of its steep-sided valleys and riverside communities.
The impact can also be very isolated, hitting one community whilst leaving neighbouring localities untouched. When flood warnings are issued it is important that people stay safe and follow the advice of emergency services. Just 30cm of flowing water is enough to move vehicles and even standing flood water can hide hidden dangers such as loose manhole covers.
Calderdale Council's Cabinet Member for Climate Action, Active Travel and Housing, Cllr Scott Patient, said:
"It's a harsh reality that climate change is making extreme weather more frequent, and sudden downpours and flash flooding are more likely in summer.

"We've seen some dramatic localised storms and rainfall recently, luckily these haven't caused any major issues, but the unpredictability of their impacts means that it's vital that we all do our bit to protect our distinctive environment.

"Whenever heavy rain is forecast, the Council closely monitors the situation and takes action such as clearing trash screens and inspecting flood defences. We're also urging people to check their own flood plans and ensure they're prepared and ready to act quickly if flooding should occur."
Graham Lindsey, flood resilience team leader at the Environment Agency said:
"Flash floods occur extremely quickly – much faster than other forms of flooding – and sometimes with massive force. They tend to happen when heavy rainfall runs off land and quickly swells rivers and streams, which can lead to very dangerous conditions. The steep sided valleys in Calderdale make it even more important for communities to be aware of their flood risk, as the rain runs off the valleys and rivers can rise quickly with little warning.

"The most important things to do in these situations are to stay safe, co-operate with the emergency services and not put yourself at risk by walking or driving through flood water. We also advise that you regularly check your personal flood plan and test any flood protection measures you have to ensure you know how to install them ahead of a flood."
More information on preparing for, dealing with, and recovering from flooding can be found on www.eyeoncalderdale.com(external link).
For the latest weather forecast information, visit https://www.metoffice.gov.uk/(external link) or follow @metofficeYorks and @metoffice on Twitter for updates.
ENDS