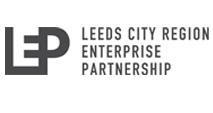 Sent on behalf of the Leeds City Region Enterprise Partnership (LEP)
The Leeds City Region Enterprise Partnership (LEP) has today agreed an historic £1bn Deal with government that will create tens of thousands of new jobs and accelerate economic growth across the entire City Region.
The £1bn Deal includes a £573m settlement between 2015 and 2021 from the government's Local Growth Fund to deliver the ambitious growth agenda outlined in the LEP's Strategic Economic Plan (SEP). Unlike anywhere else in the country, a further £420m has been secured to deliver a West Yorkshire plus Transport Fund in a 20-year agreement. Combined with other new funding streams, this significant step towards devolution provides £1bn of government investment to unlock jobs and growth.
In addition to transport, Local Growth Fund investment will support economic projects and programmes across all four of the LEP's strategic priorities, with benefits for the entire City Region.
Roger Marsh, Chair of the LEP said:
"This is a game-changing moment for the Leeds City Region. We have worked tirelessly with businesses and partners on showcasing our region's immense potential to play a leading role in rebalancing the UK economy.
"The scale of our settlement, combined with the additional freedoms and flexibilities we have secured through this historic Deal, demonstrate the government's faith in this powerhouse economy, as well as in the strength of our partnership, our governance arrangements and our readiness to deliver.
"Have we got everything we asked for? No. Have we got enough to begin realising our ambitions for transformational growth? Absolutely.  We have shown we can deliver – now we need to deliver at scale, maximising the full range of funding and investment options and working with our partners to implement our Strategic Economic Plan in its entirety, transforming our economy into a sustained net contributor to national wealth."
A total of £73m has been allocated in the Deal for projects beginning in April 2015.  £8m has been secured in 2015/16 to extend the LEP's successful Business Growth Programme, which has already enabled over 250 SMEs to grow and create over 2,000 jobs across the City Region. An Energy Hub to develop local energy infrastructure, and a Skills Capital programme providing investment in colleges to develop a flexible, skilled workforce, will also be delivered through the Deal.
In a joint statement, Councillor Keith Wakefield, Leader of Leeds City Council, and Councillor Peter Box, Chair of the West Yorkshire Combined Authority said:
"We have been lobbying hard for this for a very long time.  We are glad that the government has now listened to our exceptionally strong case to put the financial power in our hands to drive our ambitions in a way that could be truly transformational for local growth.
"All this could not and would not be possible without the very strong and powerful support we have received from our public and private sector partners and together we will work to forge a future of real prospects for our people and industries.  We aim to unleash the economic potential of the North and in particular in West Yorkshire and the Leeds City Region.  
"This must be just the start of more powers and resources being localised. With the right infrastructure and investment, along with well-planned, sustainable skills training and job creation to support our push for growth, we can transform our city's and our neighbours' economic potential into an economic powerhouse."
As part of the deal on the West Yorkshire plus Transport Fund, the government has also devolved unprecedented levels of funding on a payment by results basis. It has also granted the City Region powers to prioritise transport schemes locally, ensuring that investment is directed to those schemes that offer the best economic returns.  The £420m devolved funding for the Transport Fund, when combined with local financing, paves the way for an overall £1bn Transport Fund in the City Region over the next 20 years.
Councillor Tim Swift, Leader of Calderdale Council said:
"The Deal is great news for Calderdale and for the region, providing
 the essential investment, particularly in the region's infrastructure, which will stimulate economic growth, create new jobs and help our businesses to thrive.
"Our regional transport network is currently constraining job creation, business productivity and access to employment and housing growth. To prosper we must improve our links across the region, to keep pace both with our neighbours and with our global competitors.
"We will now put forward our plans for improvements to the Calder Valley line for urgent consideration by the Combined Authority."  
D
elivery of the LEP's Local Growth Deal will start in April 2015. The LEP will work in partnership with the Combined Authority to deliver the Strategic Economic Plan which forms the basis of the Deal.
Commenting on the Deal, the Prime Minister said:
"Growth Deals are a crucial part of our long-term plan to secure Britain's future. 

"For too long our economy has been too London-focused and too centralised. Growth Deals will help change all that. They are about firing up our great towns and cities, boosting local economies and driving growth across the country.

"This historic deal means real change with exciting plans for Leeds and the region that include investment in rail and roads – reducing congestion, easing commutes and connecting businesses.
"This deal will also help boost skills in key sectors such as engineering and manufacturing and support growing business.

"By trusting local people, backing business and investing in infrastructure, skills and housing, we can create thousands of new jobs. And that means more economic security, peace of mind and a brighter future for hardworking people in Yorkshire."