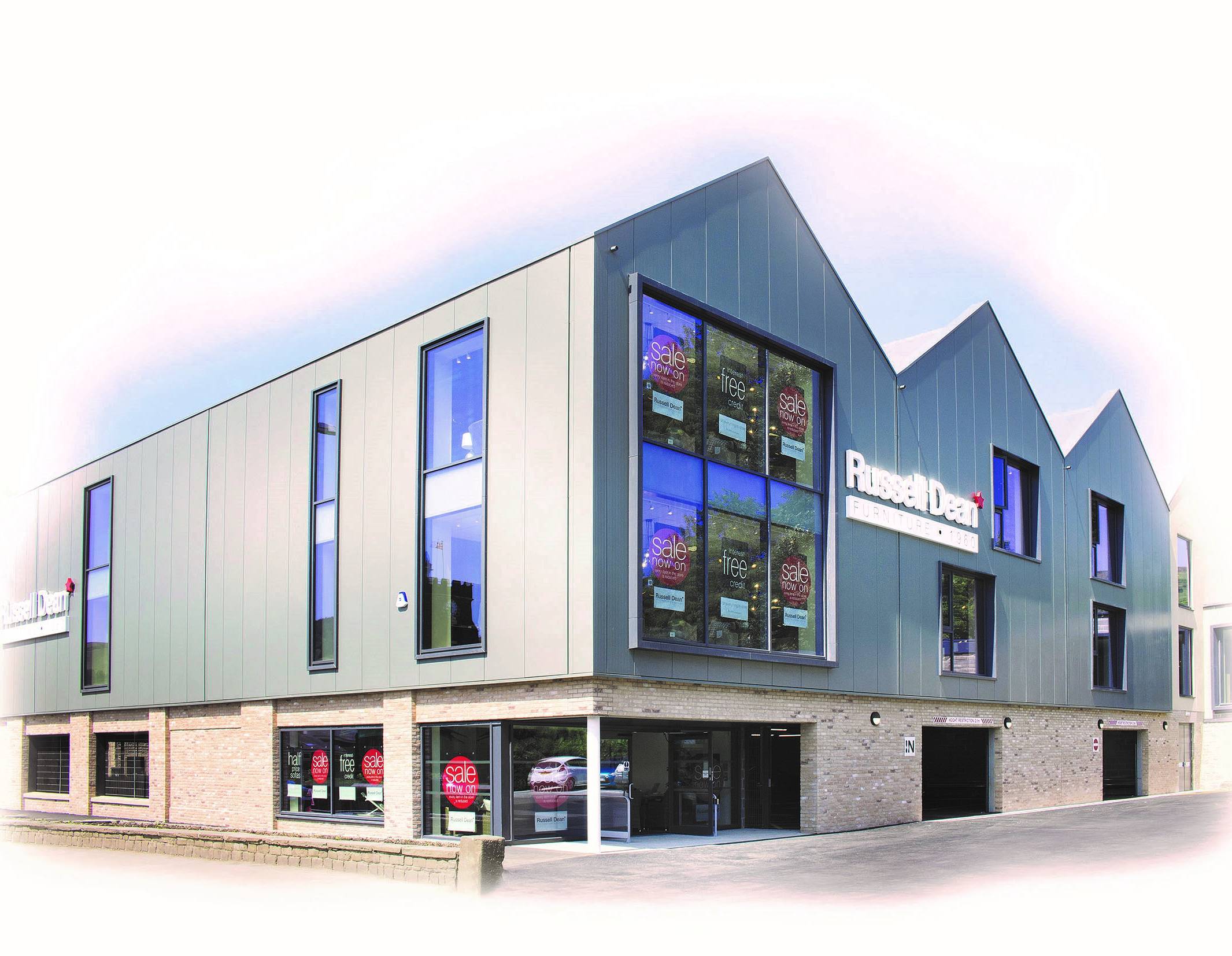 An established Mytholmroyd company is benefiting from stronger flood protection and increased business, as part of the village's ongoing recovery from the Boxing Day 2015 floods.
Russell Dean Furniture has recently reached the top 10 furniture stores in the country, as rated by customers, and business is going from strength to strength.
This comes nearly a year after the store reopened in its iconic new three-storey building on the A646 Burnley Road, following a multi-million-pound investment to improve flood resilience.
The previous premises were badly affected by flooding in both 2012 and 2015. In 2015 the whole ground floor, which accounted for 80% of the store, was damaged by 1.5 metres of floodwater.
In the aftermath, the business started trading from the first floor, but it was a relatively small space and not sustainable.
Supported by grants from Calderdale Council and the Leeds City Region flood recovery fund, Russell Dean built a new store raised up on stilts and converted the original ground floor into a car park for customers. 
The £75,000 Council grant was part of its £3 million fund to boost the flood recovery and resilience programme across Calderdale.
Since reopening in May 2018, business has been thriving for Russell Dean; feedback from returning and new customers has been positive; and people have visited from further afield, helping to bring more shoppers into Mytholmroyd.
Cllr Barry Collins, Calderdale Council's Cabinet Member for Regeneration and Economic Strategy, said:
"This is an inspiring example of Mytholmroyd's recovery from the floods. Russell Dean's ambition for the new store showed real dedication to the village's future, and we were delighted to support the project as part of our wider flood recovery and resilience work across Calderdale.

 

"We are committed to supporting the ongoing regeneration of our distinctive towns and villages. Not only does Russell Dean's new store provide better flood protection, it is also boosting our economy by creating more jobs and attracting more visitors to the area."
Jonathan Stoker, Joint Managing Director of Stokers Ltd, owner of Russell Dean, added:
"We are thrilled to have finally reopened Russell Dean, the newly built store has been open almost a year and the support and feedback we have received from everyone has been great. We made the decision to support Mytholmroyd and our loyal customers by investing in the new store which has meant we can continue to serve the local community and attract new visitors from the wider area of Mytholmroyd. Russell Dean has come a long way, rising above the floods and building resilience to future proof the store so we can trade and support the town of Mytholmroyd for years to come."
The Russell Dean story is a great example of supporting the Vision2024 for Calderdale. In the year 2024 Calderdale will celebrate its 50th birthday. Russell Dean sums up one of the key themes of the Vision – 'talented and enterprising' – by using innovation and creativity to help strengthen Calderdale as a place where people want to live, work and invest. The business has also shown great resilience – another Vision theme.
Where do we want to be by 2024? How will the Calderdale of 2024 be different from the place it is now? What ambitions do we share? Join the conversation by following #VisionCdale2024 on social media and visit www.calderdale.gov.uk/vision.