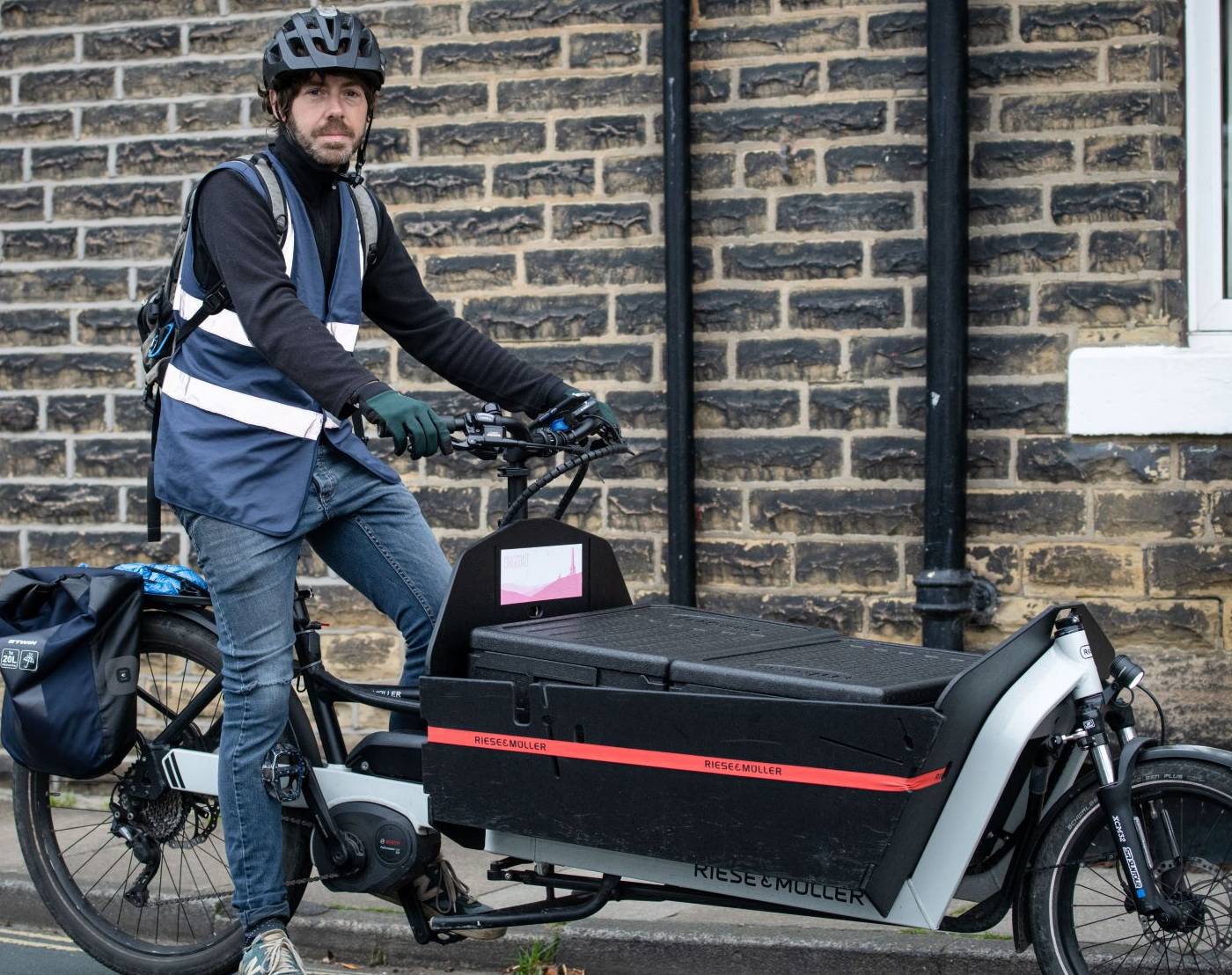 Calderdale's commitment to tackling the climate emergency will be showcased on the international stage this week, when people leading the Council's climate work head to COP26.
Cllr Scott Patient, Cabinet Member for Climate Change and Resilience, along with Sam Saxby and Emily Farman from the Council's Environmental Projects team, are taking part in the COP26 climate change conference in Glasgow on Wednesday 10 and Thursday 11 November.
They will be travelling to, from and around COP26 in sustainable ways, including by train, walking and cycling, and will be eating planet-friendly, vegan meals.
Cllr Patient is attending the networking reception for Metro Mayors organised by the Mayor of Glasgow on Wednesday 10 November, and the launch of the UK100 Leadership in Local Places report, the UK100 COP26 Networking Lounge and the Mayor's Alliance for a Green New Deal on 11 November.
These events, plus a range of fringe and networking activities, will provide invaluable opportunities to get Calderdale's voice heard, to connect with other local leaders and to share and learn more about best practice for climate action.
Topics being discussed will include transport, heat, buildings, energy, finance and zero carbon.
This comes after Will Solomon from Calderdale Youth Council spoke as part of the official COP26 programme on Monday 8 November, along with the Regional Youth Climate Assembly. Representing young people from Calderdale and the wider region, they were the youngest people speaking independently at the conference in Glasgow.
Cllr Scott Patient, Calderdale Council's Cabinet Member for Climate Change and Resilience, said:
"We are living with the impacts of climate change and the threat of flooding on an ongoing basis in Calderdale, and have been for some time. Attending COP26 is a valuable opportunity to showcase the amazing work being done across our communities, but also to lobby for the extra support we need.

"The invitations to the Mayoral events show recognition for Calderdale's leadership on climate, and put us in a position to network with and influence senior UK decision-makers.

"We look forward to being inspired by international climate expertise, empowered by the climate action and activism we will be surrounded by, and to use our voices to talk about what the climate emergency means to people in Calderdale. We will be bringing what we learn in Glasgow back to Calderdale to take our climate action to the next level."
As the Council gets set to launch its 'Our path to a brighter future' campaign to inspire people to take their own action to tackle the climate emergency, Cllr Patient and Sam and Emily from the Environmental Projects team are sharing some of the things they do in their everyday lives to be kind to the environment.
Cllr Patient, Sam and Emily are all keen cyclists, choosing bikes, walking and public transport over cars wherever possible. Emily is vegan, Sam has been doing Veganuary for four years and eats as many vegan options as possible all year round, and Cllr Patient only occasionally eats meat, which he always buys from local and sustainable sources. Cllr Patient also runs as one of his preferred ways of travelling, and has been campaigning on food sustainability and resilience for nearly 20 years.
Sam has taken gradual steps in her everyday life over several years to help reduce carbon emissions. From switching to a green home energy tariff to using refills and shopping second-hand to avoid fast fashion, these are just some of the actions we could all consider to make an impact.
For more action we can all take to cut our carbon emissions, visit www.imperial.ac.uk/stories/climate-action(external link)