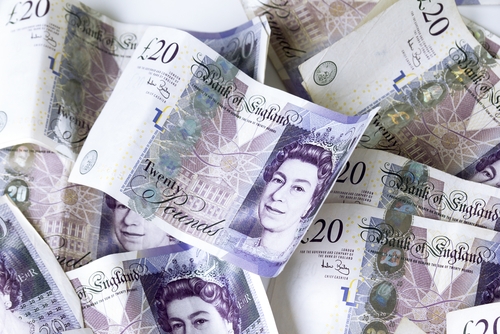 The latest figures on the local economy show that Calderdale is taking big steps in the right direction, with key indicators showing strong progress compared to regional and national averages.
A recent report to Calderdale Council's Economy and Investment Panel looked at key trends in the borough's economy, covering areas such as unemployment, skills and business.
The headline results* are very promising:
  Calderdale's employment rate has increased by 7.5% since 2010 to 75.7%, which is above the regional and national averages.
 Unemployment continues to fall and is currently 5.9%, which is significantly lower than the Yorkshire and Humber average.
 At 9.5%, Calderdale has a lower proportion of residents with no qualifications than the regional average, and is in line with the national figure.
Calderdale people are becoming higher skilled. 33% of working age people have degree level qualifications – an increase of more than 6% over the past 10 years, and a higher proportion than other nearby areas. This is promising for future employment rates and economic growth. To make further progress it is essential to encourage these people to both live and work in Calderdale, and this partly depends on the availability of more higher-paid jobs.
 Indeed, the annual earnings of people working in Calderdale have increased by 48% in the past 15 years to an average of £24,905, and are above Yorkshire and Humber levels. This is a clear sign that more highly-paid jobs are being created, showing that local businesses are investing and becoming more competitive. They are selling more in world markets, meaning they need more qualified employees.
* The statistics are based on official data releases from the Office of National Statistics (ONS).
Cllr Barry Collins, Cabinet Member for Regeneration and Economic Development, said: 
"Calderdale is making excellent economic progress, with employment and skill levels at an all-time high. The Council has been working hard to support and invest in local businesses to ensure a strong economy since the recession hit. This has turned into a real success. But we are not complacent. We're constantly looking at what we can do, alongside others, to help improve prospects for residents and businesses."
The work that the Council has been doing to help boost the economy, and which it will continue to build on, includes:
Launched in November 2014, this scheme was introduced to help local companies export for the first time or introduce new products. The Council is working with UK Trade and Investment (UKTI), who have a wealth of knowledge in overseas markets. The aim is to boost business growth and employment levels. Email b.aungiers@uktiyorkshire.co.uk for support.
The Council is working with land owners and property developers to increase the amount of land available for new and growing businesses, to help boost investment and employment. A range of support is available – from advice on planning and infrastructure, to identifying funding options to bring premises to the market. Email duncan.cooper@calderdale.gov.uk to find out more.
Business rates discount scheme
Businesses looking to expand or start up in Calderdale can apply to the Council for 100% relief from new business rates for 12 months from occupation of newly built or refurbished premises. This is to encourage the building of new premises and improvement of older buildings, to boost business growth and create new jobs for local people. Find out more at Business rates.
Business Growth Calderdale
Business Growth Calderdale supports local businesses who are aspiring to grow, become more competitive and develop new products and services. Email businessgrowth@calderdale.gov.uk
The Council and other organisations are working to promote apprenticeship opportunities with local businesses, to create 4040 apprenticeships by 2020. Over 2000 apprenticeships have been created since 2013. Businesses can access a range of support, from HR advice to grants, before, during and after recruiting an apprentice. The Grow Your Future team helps to advertise and link all opportunities to a pool of people who wish to work and train. Contact the team to arrange a visit: growyourfuture@calderdale.gov.uk
Jill Morony, Managing Director of Safespaces (Cornholme) Ltd, Todmorden, said:
"The Calderdale export grant scheme has helped us at Safespaces to attend international exhibitions and recently to make promising contacts in Germany, Portugal and Malta. We hope this will lead to an increase in our export sales. In the past attendance at this type of event has been successful for us in making important contacts and increasing sales, and this has enabled us to take on additional members of staff. It feels great to have the support of Calderdale Council in this venture."
Witt and Son Ltd, based in Shelf, is a world leader in the design and manufacture of industrial fan systems. Managing Director, Martin Booth is upbeat about Calderdale's economic picture, saying:
"We have been very successful in exporting to many overseas markets, including Russia, Germany, Scandinavia, USA and India, across a number of sectors including nuclear power, gas extraction, and large infrastructure projects. It's our investment in local people, especially apprenticeships, and in modern manufacturing techniques which helps keep us competitive in the global marketplace."