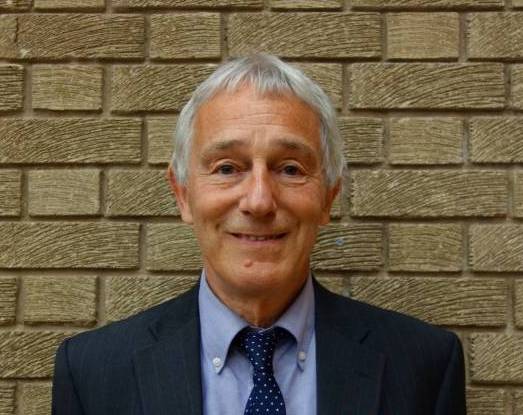 Around 1,300 road gullies in Calderdale will be repaired or replaced after Calderdale Council successfully secured nearly £1 million from the Department for Transport (DfT) to boost local flood defence work.
The money is part of a £2 million 'Challenge Fund' grant awarded by the DfT for West Yorkshire. The remaining £1 million is split between Bradford, Leeds and Kirklees Councils to improve road drainage in flooding hotspots.
Calderdale Council led the West Yorkshire bid, which is one of 19 projects across the country receiving a share of £75 million of government investment for essential road maintenance, as announced by Transport Minister Jesse Norman recently.
Cllr Barry Collins, Calderdale Council's Cabinet Member for Regeneration and Economic Development, said:
"This is a big win for Calderdale, and West Yorkshire as a whole. The funding will enable us to carry out much-needed drainage repairs along some of our key highways, reducing the likelihood of flooding and improving protection to hundreds of homes and businesses."
Calderdale Council will spend its £1 million funding on 10 major roads throughout the borough: the A629 Keighley Road, A629 Calderdale Way, A646 Skircoat Moor Road, A646 Todmorden Road, A644 Wakefield Road in Brighouse, A646 at Hebden Bridge and Mytholmroyd, A62 Cooper Bridge, A58 Whitehall Road in Lightcliffe and the A58 Ripponden, with the aim of repairing or replacing almost 1,300 gullies. Work is expected to start on site in September 2017 once the programming has been undertaken, and is due to be completed within a year.
This will build on the additional £600,000 which the Council has already invested in improving surface water drainage on Calderdale's roads, taking the total spend to £1.6 million. 
Transport Minister Jesse Norman said:
"We are taking the big decisions for Britain's future by investing in the infrastructure the country needs and ensuring motorists have the well maintained roads they expect and deserve.

"This investment will enable councls to repair roads and key infrastructure like bridges – boosting reliability on our roads so people can stay connected with family, friends and employment, while also keeping businesses connected with customers.

"Most of the schemes will be delivered within the next 12 months, so many drivers will see an immediate impact."
The Council has engaged West Yorkshire based Enviroflow Management to clean Calderdale's road gullies. The company is using cutting edge technology to provide real-time data about the gullies, including their location, condition, silt levels and cleaning date, which helps make the process more efficient and effective.
This is enabling the Council to re-programme its gully cleaning to target resources at the locations needing more frequent cleaning and emptying, which reduces the likelihood of surface water flooding throughout the borough.