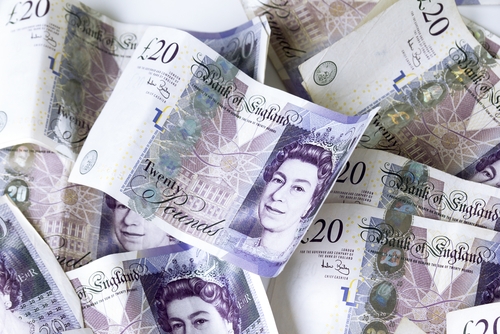 Calderdale Council's Cabinet has approved budget proposals which include freezing Council Tax for a second year. This will allow the Council to qualify for the Government's Council Tax Freeze Grant.
The draft proposals, which were revealed at a Cabinet meeting on 12 January 2015 at Halifax Town Hall, outline the Cabinet's priorities for the year ahead. 
The proposals include providing an additional investment of £500,000 to improve local heritage and cultural assets, to boost tourism and economic growth.
This will be strengthened by a £200,000 contribution to the Economic Investment Fund to promote local job opportunities in tourism and business development.
Leader of Calderdale Council, Cllr Stephen Baines said:
"I am delighted that we have been able to freeze Council Tax for a further year, as we know that anything we can do to help keep bills down will be welcomed. 

"It's also vital that we do all that we can to help our local businesses.  Our proposals will provide additional investment to help create jobs and stimulate growth to support our local economy.

"We will also invest in and protect our historic landmarks which are so important to our residents and which attract visitors from far and wide, providing vital support to our tourism industry."
The budget proposals cover the next three financial years, from 2015/16 to 2017/18.  The Council has already consulted on the savings plans for the financial years 2015/16 and 2016/17, as part of the budget process in 2013 and 2014. We will carry out more public consultation before finalising the plans for 2017/18.
The budget proposals for 2015/16 are available at www.calderdale.gov.uk/budget
There are many ways in which people can have their say:
By attending a public meeting:
7pm on 21 January 2015 at Hebden Bridge Town Hall within the Ward Forum meeting.
7pm on 26 January 2015 at North Bridge Leisure Centre, Halifax. (Refreshments will be available from 6.30pm)
6.30pm on 28 January 2015 at Mulberry Suite, Brighouse High School Sixth Form Centre, within the Ward Forum meeting.
Email:           budget@calderdale.gov.uk
Post:             Budget Consultation, Licence number RTJK-SCKU-XGCL, Town Hall, Halifax HX1 1UJ (no stamp required)
All responses will be considered before the final recommendations are made by the Cabinet on Monday 9 February 2015.
Final decisions will be taken at the Annual Budget Council meeting on Monday 23 February 2015 at Halifax Town Hall.
Later this year the Council will begin drawing up budget proposals for 2017/18, when it needs to find savings of £9.4m. 
Members of the public and service users will be invited to consider proposals on themed savings, such as:
making changes to the way the Council manages demand for services; 

 

how technology can be used to improve efficiency;

ways the Council can generate more income;

creating a more streamlined Council;

working with partner organisations, such as the NHS and

changing the way services are delivered. 
More detailed budget proposals based on the consultation findings will be finalised next year.