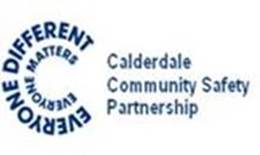 Statement from the Calderdale Community Safety Partnership 
Our deepest sympathies and thoughts are with everyone affected by the horrendous incident in Manchester on Monday 22 May.  
In response to the incident, the Prime Minister has raised the UK's terror threat level to critical, which means that a further attack may be imminent. 
Due to this threat level, across the country people may see additional armed response police officers and armed military personnel. This is a precaution to keep the public safe.  
Don't be alarmed if you see them here in Calderdale – this is a national response as part of a pre-arranged plan and there is no intelligence to suggest that there is a specific threat to us here.  
There may also be increased police presence at events that would not usually require this – again, this is precautionary only.  
We have robust partnership arrangements in place and continue do everything we can to keep people safe and provide community reassurance. 
For example, the Council is supporting schools, and its neighbourhood coordinators are out in the community offering reassurance and are ready to discuss any local concerns.  
You can help by staying calm, being vigilant and reporting any suspicious activity to the confidential anti-terrorist hotline on 0800 789321. 
As a mark of respect for the victims of the attack in Manchester, Calderdale Council continues to fly the Union Flag at half-mast at Halifax Town Hall. The Council is also setting up a civic book of condolence at Halifax Town Hall from 3.30pm today, which people will be able to access on weekdays between 9am and 6pm. Halifax Minster has arranged for people to visit and light candles in memory of the victims of the attack. 
ENDS