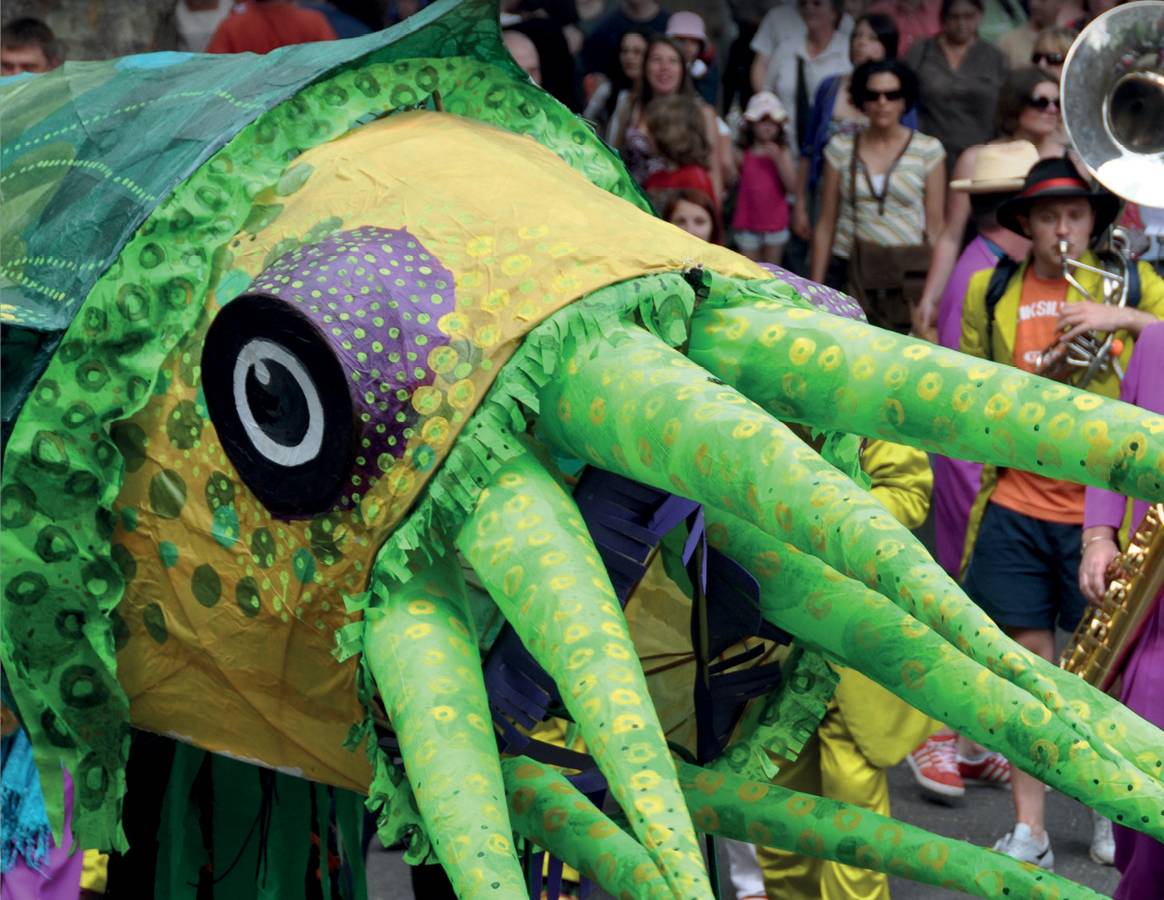 More people will be able to benefit from the joy of Calderdale's distinctive culture, thanks to the launch of a new Council grant for voluntary organisations to fund cultural projects.
In 2024, Calderdale will celebrate its 50th birthday. As part of this, there will be a Year of Culture in 2024, where organisations and individuals will come together for a major events programme that recognises the importance of culture to the local economy and communities.
In the runup to the Year of Culture, the Council is inviting the local voluntary sector to apply for a share of the Calderdale Cultural Fund 2022 – 2025.
Voluntary organisations can apply for between £5000 and £25,000 a year, for up to three years, to deliver their cultural projects. The deadline for grant applications is Wednesday 23 March 2022.
Cllr Jenny Lynn, Calderdale Council's Cabinet Member for Public Services and Communities, said:
"Culture plays a huge part in making Calderdale vibrant and distinctive, transforming people's lives and recovering from the pandemic. We know that every one of our neighbourhoods in Calderdale has stories to tell and talents to showcase. That's what we want to celebrate in our Year of Culture, and we want everyone to be involved. We want to open up cultural events and activities to all our diverse communities, and this is the aim of our new Calderdale Cultural Fund."
Cllr Scott Patient, Cabinet Member for Climate Change and Resilience, added:
"The Calderdale Cultural Fund recognises the important role of voluntary organisations in enriching people's lives through culture and the arts. It will also help the sector to get back on its feet after being one of the hardest hit by the pandemic. We want as many organisations as possible to apply for a grant so we can all continue to work together to help build back our cultural sector, towns, tourism and local people's shared experiences, which are a significant part of Calderdale's story."
The aim of the grants is to make culture more accessible to the wider community, to deliver the new Cultural Strategy for Calderdale and to help achieve the Vision2024 for Calderdale, by harnessing the talent of the local cultural sector to build resilience and help people live a larger life.
The Council is looking to support projects that help achieve the cultural objectives from the Cultural Strategy for Calderdale:
Each and every person has the opportunity for culture and creativity to be woven into the fabric of their lives – whatever their age – to delight and inspire happier, healthier lives.
Every community is empowered to grow and sustain its own cultural capacity, bringing to life the unique identity of each place and community.
The cultural sector inspires creative and regenerative actions to build a sustainable future.
Businesses and visitors are attracted by the vibrancy of the cultural offer, strong sense of identity and creative possibilities.
A thriving cultural scene
The sector – its people and organisations – is invested in so that it flourishes and plays a unique, dynamic and effective role in wider society.
For more information about the Calderdale Cultural Fund and to apply, visit https://calderdale.gov.uk/v2/residents/community-and-living/grants/grants-voluntary-organisations/cultural-fund
In the year 2024, Calderdale will celebrate its 50th birthday. Where do we want to be by 2024? Join the conversation by following #VisionCdale2024 on social media and visit www.calderdale.gov.uk/vision