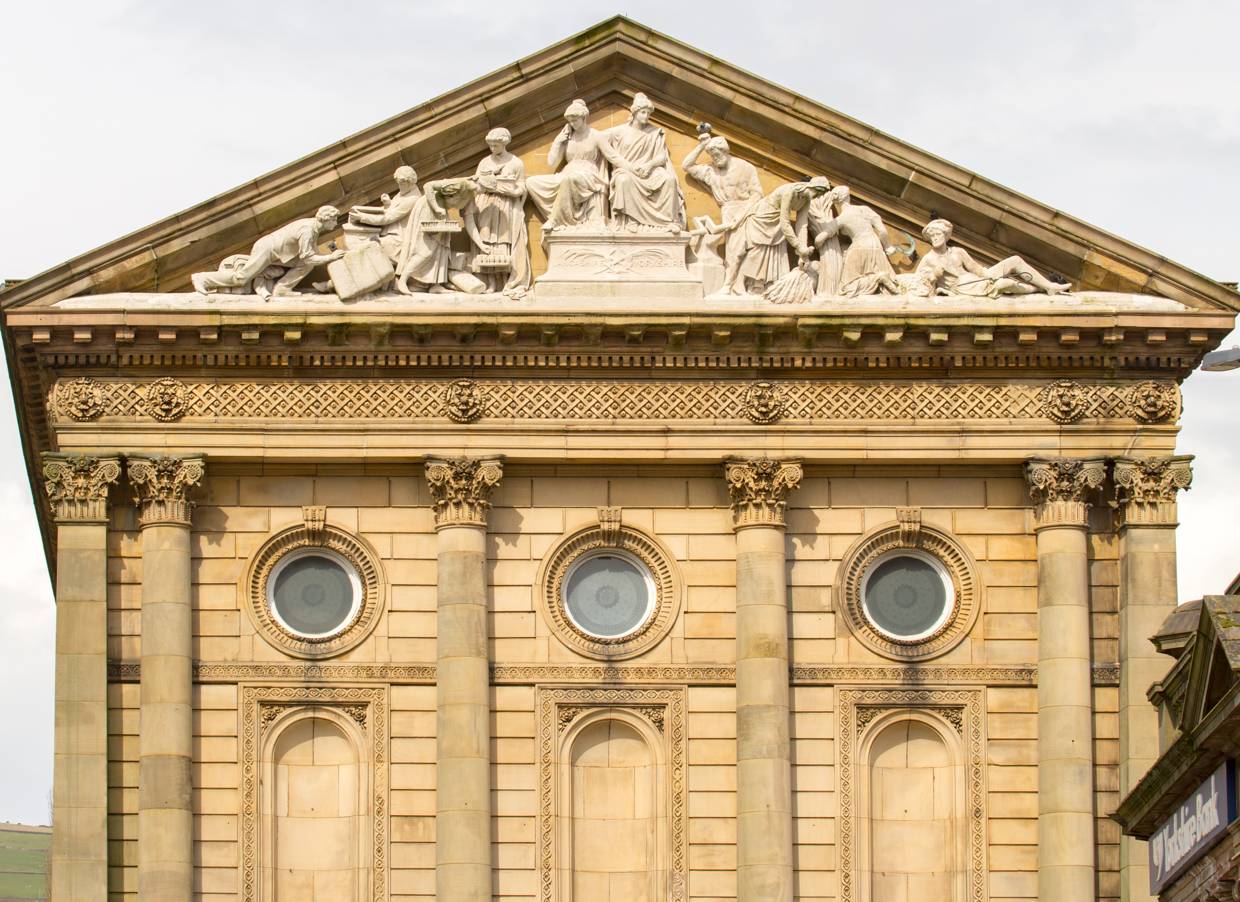 The next free taster tour of Todmorden Town Hall is on Sunday 6 October and focuses on the architects of the building.
Two architects had an involvement in the building of the Town Hall. When building work started on a civic building in 1860, the architect was local man, James Green, who was also responsible for the design of the Stoodley Pike monument.
However, due to financial problems following the cotton famine, only the foundations were built. The Fielden family of Todmorden subsequently purchased the land and partially constructed hall and appointed renowned architect John Gibson to design the building we know today.
This tour will explore Todmorden and the Town Hall's connection with John Gibson and James Green.
Calderdale Council's Cabinet Member for Public Services and Communities, Cllr Susan Press, said:
"The building of Todmorden Town Hall was a long process and its fascinating to think how it could have looked if original designs were completed as intended.

"This tour will bring the story of the Town Hall's construction to life, with our passionate volunteers sharing their knowledge of the building and its architects."
All taster tours start at 2pm. There's no need to book, just meet on the bridge opposite the pediment on Halifax Road.
On Sunday 20 October, there's also a special Total Tour of the Town Hall. Visitors will be able to see the Grade I Listed Building's impressive ballroom, the old Magistrate's Court (now Todmorden Town Council Chamber) and the grand staircase. There will also be special access to the usually hidden caretaker's flat with its fantastic views over the town and also down into the basement where there is a police holding cell. (Please note: Due to a spiral staircase and steep access down to the cellar, these parts of the tour are unsuitable for those with mobility problems or for young children. Visitors are also advised to wear sensible shoes)
Total Tours of Todmorden Town Hall are charged at £6.50 per person and last approximately 2.5 hours. Tours start at 2pm, to book a place, contact Todmorden Information Centre at info@visittodmorden.co.uk
ENDS