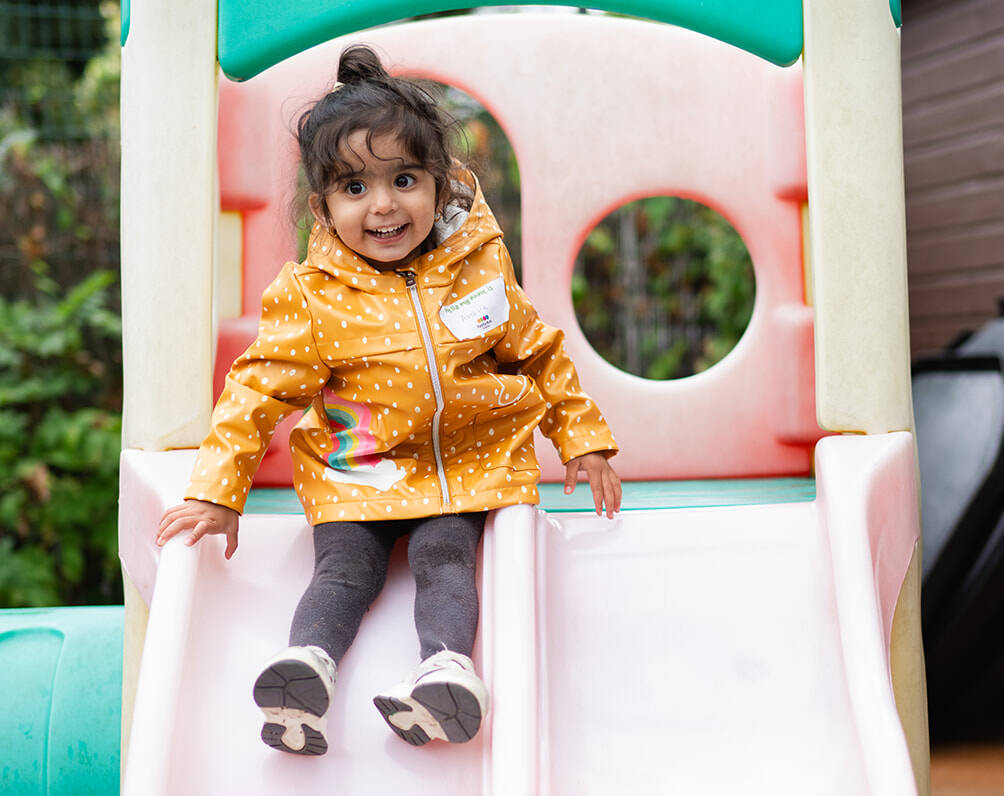 Parents and babies are taking part in events across Calderdale to celebrate Baby Week, a week-long celebration of early childhood that runs from Monday 13 to Monday 20 November.
Baby Week launched in 2016 with the aim of making the UK the best place to grow up, by celebrating services and raising awareness of the importance of early childhood.
The Council and other organisations in Calderdale are joining eight other places, including Leeds and Bradford, in holding events and activities for local families with babies aged 0 – 2 years.
Events in Calderdale include:
A family swim at Sowerby Bridge Swimming Pool and Fitness Centre to get children under 5 and their families active.
Breastfeeding support groups with added sensory play for children especially for Baby Week.
An informal coffee morning to talk all things baby, with information on groups and classes.
A family walk around Wellholme Park in Brighouse with the opportunity to meet other families and have a cuppa.
Baby and pre-natal yoga, messy play, music, dancing and story sessions, First Aid training for parents, and lots more!
For the full list of events, locations, dates and times, please visit https://babyweek.co.uk/eventbrite_category/calderdale/(external link)
Baby Week in Calderdale will launch with a special event on Monday 13 November for professionals working with babies, children and families. Cllr Tim Swift, Calderdale Council's Deputy Leader and Cabinet Member for Public Health, is opening the event and experts will share insights on the power of play and the vital parent-child relationship and its connection to play. Deborah Harkins, the Council's Director of Public Health, will launch the Calderdale Starting Well Strategy.
The week will close with a celebration of play at Eureka! The National Children's Museum in Halifax on Monday 20 November from 10am to 4pm. There will be one-off activities for families, including hands-on galleries, story time sessions and sensory play, and the opportunity to talk to professionals. Book here.(external link)
Cllr Tim Swift, Calderdale Council's Deputy Leader and Cabinet Member for Public Health, said:
"We are proud to be celebrating Calderdale's first ever Baby Week, showcasing activities and support available for parents and their babies across the borough. We would love local families to come along to the free or low-cost events.

"Baby Week forms part of the Calderdale Family Hub offer and supports the Calderdale Wellbeing Strategy priority for all children to be ready for school. We want children to have the best chance to be healthy, happy and successful, as part of our Vision 2024 for Calderdale to be a place where everyone can reach their potential."
The first 1000 days of a child's life, from conception to age two, are a time of rapid growth and brain development. Leading child health experts agree that the care given during the first 1000 days has more influence on a child's future than at any other time in their life.
This year's Baby Week theme is play. Play improves children's physical, social and emotional wellbeing. Through play, children learn about the world and themselves, they build confidence, relate to others and have fun.
Sadiya Salim, Director of Baby Week UK, said:
"We know that the early years are crucial and lay the foundation for a child's future development. That's why Baby Week was set up to raise awareness about the importance of early childhood, promote the best start and to celebrate what already exists. We are delighted that Baby Week has grown every year as more and more communities have joined the celebration in the UK."
For more information about Baby Week in Calderdale, please visit https://babyweek.co.uk/eventbrite_category/calderdale/(external link) or email family.hubs@calderdale.com
To find out more about Family Hubs Calderdale, visit https://new.calderdale.gov.uk/health-and-social-care/children-and-family-care/family-hubs-calderdale
The year 2024 marks Calderdale's 50th birthday and there's less than a year to go. Where do we want to be by 2024? Get involved with the debate on X with #VisionCdale2024 and find out more at www.calderdale.gov.uk/vision