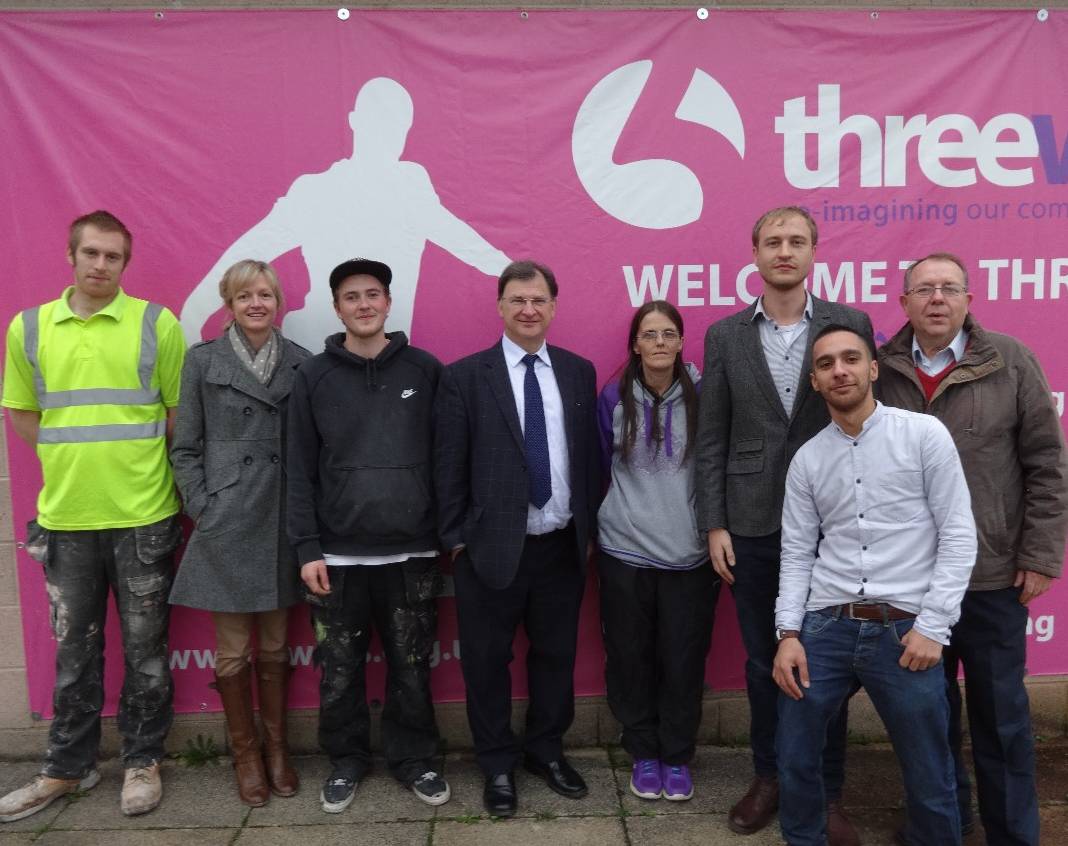 People in North Halifax have expressed delight at the news that Centre at Threeways has been given a double funding boost to realise its ambitions for the area. The organisation has secured over £800,000 of investment to enable delivery of high quality community services in a newly refurbished building on its current site.
Centre at Threeways, a vibrant community facility in Ovenden run by local people for social good, has received two major funding boosts after working with Calderdale Council and Locality, an organisation that supports social enterprises in local communities.
The centre has received a grant of nearly £500,000 from the Power to Change Trust and a loan of £300,000 from the Key Fund – among the biggest awards made by the funders to date. Both are committed to supporting community organisations to grow enterprising activity to bring benefits to local people.
Centre at Threeways will host around 100 staff from Calderdale Council, alongside health and community organisations to develop a partnership hub focusing on wellbeing and support to the most vulnerable. As well as enabling capital works to be undertaken, the investment will enable appointment of key staff working to develop further the aspirations and impact of the organisation to transform lives in the area.
The announcement comes two years after Calderdale Council handed over the running of the building to local people, in what we believe to be the largest asset transfer agreed anywhere  in the country. Since then, Centre at Threeways has been providing a thriving sports centre, volunteering opportunities, Staying Well social activities to help combat loneliness, and skill-building schemes for young people and businesses.
Daniel Sutherland, Chair of Centre at Threeways, said:
"Centre at Threeways is a place where local people of all ages can keep fit and healthy, meet people, learn new skills, get work experience, be cared for, be entertained, eat, drink and relax. It's about local people acting together for the benefit of each other. Thanks to the generous support from The Power to Change and the Key Fund we can take our community facilities to the next level."
Cllr Barry Collins, Calderdale Council's Cabinet Member for Regeneration and Development, said:
"Community organisations play an important role in local places, and Centre at Threeways is a perfect example of this in action. I would like to thank the Board and volunteers behind the facility who have worked hard with close support from the Council and Locality. The funding announcements prove that we made the right decision to agree the asset transfer, which has acted as a catalyst to lever in investment to improve the lives of local people in North Halifax."