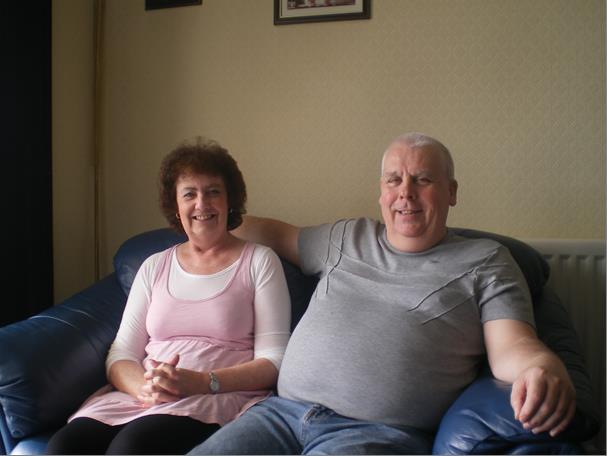 Issued on behalf of Foster4Yorkshire.
People in West Yorkshire will have the opportunity to find out about the positive impact of foster caring at two information events to be held in Leeds and Ainley Top during Foster Care Fortnight (12-25 May).
The informal drop-in events, which are being hosted by joint council-led initiative, Foster4Yorkshire, are open to anyone in West Yorkshire who is interested in foster caring. People will be able to gain a valuable insight into the vital role by meeting existing local foster families and recruitment teams from West Yorkshire's five local authorities.
With a shortage of at least 8,600 foster families nationally more people are urgently needed to meet the ever-increasing demand. Foster4Yorkshire is hoping that these events will inspire more people to foster with their local authority and help make a difference to some of society's most vulnerable children.
Paul Johnson from Foster4Yorkshire said: "The number of children coming into care in West Yorkshire has risen in recent years to around 2,600. This trend, which is mirrored nationally, is set to continue and we now urgently need 235 new foster families during 2014-15 to help meet the needs of children and young people in our care.
"Foster carers do a remarkable job, helping to protect, support and care for some of our most disadvantaged children and young people. Recruiting a diverse range of people with the right skills and qualities remains one of our biggest challenges; without enough local foster families, children face living far away from everything they know – their family, friends and school – and in some cases, being separated from their siblings. Fostering for a local authority helps ensure that these children are fostered in their home town or city, cementing links with their local community and providing stability at a time of immense change."
Foster caring was a natural progression for Halifax couple, Gill and Steven Jowett, after their own children left home.
Aged 59 and 61, respectively, Gill and Steven have been fostering via Calderdale Council for 18 months and are looking after two children on a long-term basis. Having come to them initially on a short-term placement the children will now live with the couple for the duration of their childhood.
Gill says:  "I'd always got a lot out of family life and having a full house was something that had become second nature to me. So after our sons moved out, fostering seemed like a really good option, as we'd also be helping children who were in desperate need of a loving family.
"As parents, we've seen first-hand what can be achieved by giving a child a stable upbringing, not least because we adopted both of our sons when they were aged five and six. 20 years on and I'm extremely proud to see how far they've come and what they've gone on to accomplish in their lives.
"Since coming to live with us our foster children have settled in really well and we've formed a strong bond with them. They're very much a part of our family and it's helped them to know that they have a home with us – not just until they reach 18 – but for however long they need us.
"Being a foster carer isn't always plain sailing and you need a lot of patience and understanding. Calderdale Council has been there for us every step of the way and it's been reassuring to know that they're only ever a phone call or email away if we need them.  As well as providing ongoing training, they also run a local foster carer support group, which we regularly attend. The help, support and guidance we've received has provided us with the tools we need in order to be the best foster carers we can be."
Paul Johnson added:
"It goes without saying that all children deserve the best possible start in life but it's a sad reality that many coming into care have experienced things that no child should ever have to. However we've seen time and again the transformation in them once placed within a stable, loving environment and we are now calling on people during Foster Care Fortnight to come along to one of our information events to find out more.
"Foster carers come from all walks of life. Don't discount yourself because of your age or living arrangements. It's your experience and outlook on life that's most important, and we are looking for people who can help make a real, positive difference to a child. Although challenging and exhausting at times, most of our foster carers say that it is the most fun, satisfying and worthwhile job they've ever done.
"The need for more foster carers has never been more critical and we desperately need more long and short-term foster carers for babies, toddlers, young children, teenagers and sibling groups of various ages and abilities."
The information events take place:
Sunday 18 May – 12pm to 4pm – Village Urban Resort Leeds, Capitol Blvd, Tingley, Leeds, LS27 0TS
Wednesday 21 May – 4pm to 8pm – Cedar Court Hotel Huddersfield, Ainley Top, HD3 3RH