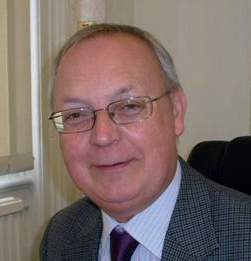 Calderdale Council will hold a joint review of fire safety following the devastating fire at Grenfell Tower in London last week. 
The review will include representatives from partner organisations, including the West Yorkshire Fire and Rescue Service and Together Housing.  It will be tasked with responding to any emerging issues or lessons which can be learned from this horrific incident.   
Leader of Calderdale Council, Cllr Tim Swift said: 
"We have all been shocked by the dreadful loss of life as a result of the Grenfell Tower fire and it's only right as a local authority that we respond to this tragedy.  

"Although the Council no longer owns any housing stock, having transferred ownership to Pennine Housing (now Together Housing) in 2001, we do have a broader responsibility for the wellbeing of everyone in the borough.  

"No one should feel unsafe in their own home and we have a responsibility as a local authority, both through our statutory powers such as building control, planning and environmental health and through our relationships with other agencies across Calderdale, to make sure that people are properly protected." 
The joint review will examine the fire safety of high rise buildings, however the scope will be wider, including other comparable properties such as larger mill conversions, residential homes and schools. It will also seek assurance from local housing providers, including private landlords, that their properties are fully compliant with existing legislation and consider whether there are any weaknesses in the current regulations which should be addressed. 
Members will review fire safety compliance, examine the implications of installing cladding and insulation on existing buildings and whether these types of modification compromise the compartmentation in properties which is designed to slow the spread of fire. The case for fitting sprinklers or other automatic fire suppression devices will also be considered. 
The Council has a fire safety policy and conducts regular comprehensive fire risk assessments at all its buildings, however any Council properties with cladding are now being re-checked.  Many Council buildings have already been retro-fitted with sprinklers during building improvements in recent years, and this programme will continue. 
The Council will publish an initial progress report by the end of July, with a final, comprehensive submission to the September Cabinet meeting. Actions identified during the review process will be implemented earlier, wherever possible.