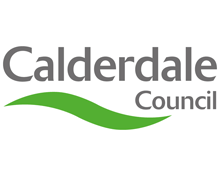 Calderdale Council has taken action to respond to a formal complaint relating to its adult social care and homelessness services, and to have a positive impact on vulnerable people and their families in future.
The complainant approached the Local Government and Social Care Ombudsman because the Council did not arrange the necessary support to help meet her late brother's social care and housing needs.
She experienced significant distress when her brother lived in unsuitable bed and breakfast accommodation without the appropriate care to meet his needs, and she was not consulted or updated regularly enough on issues affecting her brother's life.
The Council acknowledges that it did not maintain enough contact with the complainant, and that it missed opportunities to support her vulnerable brother due to a lack of communication between its adult social care and housing services.
The Ombudsman considered the complaint and made recommendations to the Council to ensure effective, joined up services to help people who are homeless and need support.
A report being discussed at the Council's Cabinet meeting on Monday 11 September 2023 outlines the action the Council has already taken to meet the Ombudsman's recommendations.
Cllr Josh Fenton-Glynn, Calderdale Council's Cabinet Member for Adult Services and Wellbeing, said:
"We made mistakes which we sincerely regret. We are deeply sorry for the significant distress and impacts caused for both the complainant and her late brother, and we have sent her a formal apology.

"We are already taking proactive steps to make sure these mistakes don't happen again and to implement the Ombudsman's recommendations. 

"We take our adult social care and housing support responsibilities very seriously, and will use the lessons learned in this case to improve the way we protect vulnerable people in future.

"We accept that the service we provided in this case didn't meet our high standards, and that our communication with the complainant, and between our housing and adult social care services, should have been better.

"We have delivered some new training, and more is planned, to ensure staff in each service area work together effectively to meet people's social care and housing needs. We have done a full audit of the case to learn from it and to inform further training for staff, and we have implemented new internal procedures and guidance."
Calderdale Council's Cabinet meeting is on Monday 11 September at Halifax Town Hall from 3pm. The meeting can also be viewed online at https://calderdale.public-i.tv/core/portal/home(external link) ENDS