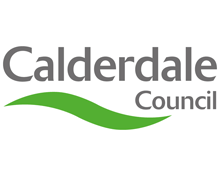 Changes to a scheme which supports local vulnerable people will be discussed by Calderdale Council's Cabinet on Monday 31 March 2014.
 The Calderdale Local Welfare Assistance Scheme was launched in April 2013 to award grants to vulnerable people facing hardship. 
In April 2013 the Department for Work and Pensions (DWP) provided funding of £550,000 for 2 years but has now announced that there will be no further funding from April 2015. 
By the end of 2013/14 the scheme will have awarded around £70,000 in emergency and community living support. 
Calderdale Council's Cabinet Member for Communities, Cllr Steve Sweeney said:
 "We want to use the money remaining in the local welfare assistance scheme to continue providing much needed financial support and advice to the most vulnerable people. 

"Our priority is to strengthen the financial resilience of our communities and ensure that they are sustainable.  We will enable them to develop the essential skills which they need to adapt to changes within the welfare system.  This is about fairness and breaking the cycle of need, debt and dependency.  We will help people to adjust and we will continue to provide additional financial support and relief for those who are in greatest need." 
The scheme will be adapted to make sure that it provides a safety net for the most vulnerable. The recommendations to Cabinet include: 
A Council Tax Hardship fund of £130 000 for Calderdale residents who are in need of short term support whilst taking steps to sort out their finances
A small loan pilot scheme, run by Calderdale Credit Union with £10,000 of funding.  This will help people who have unsuccessfully applied to the Local Welfare Assistance Scheme avoid doorstep or payday lenders. 
A £6000 pilot project run by the Credit Union to provide vulnerable people with the money management skills they need to avoid getting into debt.   
 A £99,000 financial inclusion grant programme for voluntary and community groups to develop innovative solutions that address the root causes of personal financial crises and debt to reduce demand for emergency support.  
The Cabinet will also consider allocating a budget of £80,000 per year, for three years, to allow the local welfare assistance scheme to continue after current central government funding ends.  This will ensure that support for vulnerable people can continue until 31 March 2018. 
The Council is expecting that demand for assistance will increase during 2014/15, following changes to the local Council Tax Reduction Scheme, which mean 12,500 Calderdale residents will be expected to make an increased contribution to the payment of their Council Tax bill.
 Staff will continue to direct applicants to other services and partner organisations, which provide debt management; budgeting advice; job search skills and training and drug, alcohol, gambling, disability and mental health support if these are required. 
The final decision on the scheme will be made when Calderdale Council's Cabinet meets at 6pm on Monday 31 March 2014 at Halifax Town Hall.