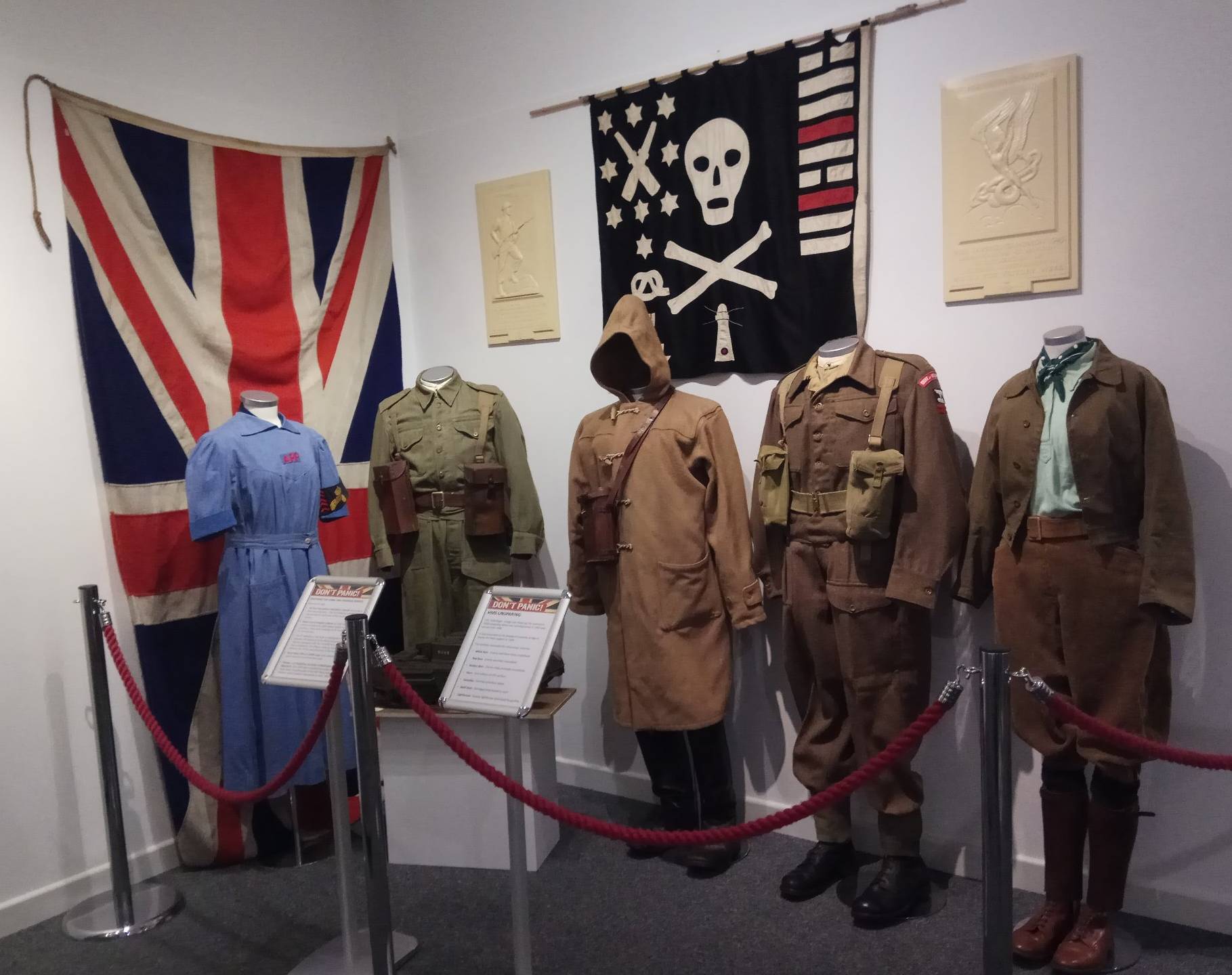 Calderdale residents and visitors are being urged not to miss three exciting exhibitions hosted by the Council's Museums Service, covering themes from Calderdale's role in the Second World War to the region's artistic talents.
The ninth annual Calderdale Open art exhibition will feature a selection of drawings, paintings, prints, photographs and textiles created by professional and amateur artists from across the north of England.
The exhibition opens at Bankfield Museum, Halifax, on Saturday 9 November and the Council is calling for professional and amateur artists to submit artwork. Works can be submitted from Tuesday 8 October until Saturday 26 October. Prizes are available and the Mayor of Calderdale will host a special prize-giving event at Bankfield Museum on Saturday 9 November at 2pm. For entry forms and terms and conditions, visit www.calderdale.gov.uk/museums
To commemorate the 80th anniversary of the outbreak of the Second World War this month, Bankfield Museum is hosting the 'DON'T PANIC! Calderdale at War, 1939 – 1945' exhibition. Running until Saturday 30 November, the exhibition explores the impacts of the War on the borough, which faced 11 bombing incidents that tragically killed 11 people. Local men and women were conscripted for military and industrial service; industry was placed on a war footing and many workers took on Civil Defence and Home Guard duties.
On 24 December 1944 a German V1 Flying Bomb (commonly known as 'Doodlebugs') landed in a field at Little Tooting Farm, Hubberton, Sowerby. Extensive blast damage made the farmhouse uninhabitable for some time and broke windows a mile away. The farmhouse occupants received cuts from broken glass.
In Brighouse, Smith Art Gallery is celebrating West Yorkshire's artistic talents and inspiring landscapes, history, people and architecture, through the 'God's Own Country: Art and Artists Inspired by West Yorkshire' exhibition.
Until Saturday 12 October, visitors can see a range of works from Calderdale Museums' collections, based on the theme 'We are West Yorkshire: A Celebration of People and Place'. The exhibition is in partnership with the four other West Yorkshire Council Museum Services (Bradford, Kirklees, Leeds and Wakefield).
Cllr Susan Press, Calderdale Council's Cabinet Member for Public Services and Communities, said:
"Calderdale is becoming known as a cultural destination, and we're proud that our engaging exhibitions are marking such a significant period in history, our region's distinctive features and local people's amazing talents.

"We hope that residents and visitors alike will visit the exhibitions while they still can, as well as exploring the many other great things that Calderdale has to offer."
Whilst visiting Bankfield Museum, why not take a look at the costumes on display from Sally Wainwright's Gentleman Jack TV series? And Shibden Hall, the home of Anne Lister, is nearby. Plan your trip around Calderdale at www.visitcalderdale.com(external link)
Admission to Bankfield Museum and Smith Art Gallery is free. For opening hours and more information, head to www.calderdale.gov.uk/museums
Distinctiveness and talent are key themes of the Vision2024 for Calderdale. In the year 2024, Calderdale will celebrate its 50th birthday. How will the Calderdale of 2024 be different from the place it is now? Join the conversation by following #VisionCdale2024 on social media and visit www.calderdale.gov.uk/vision