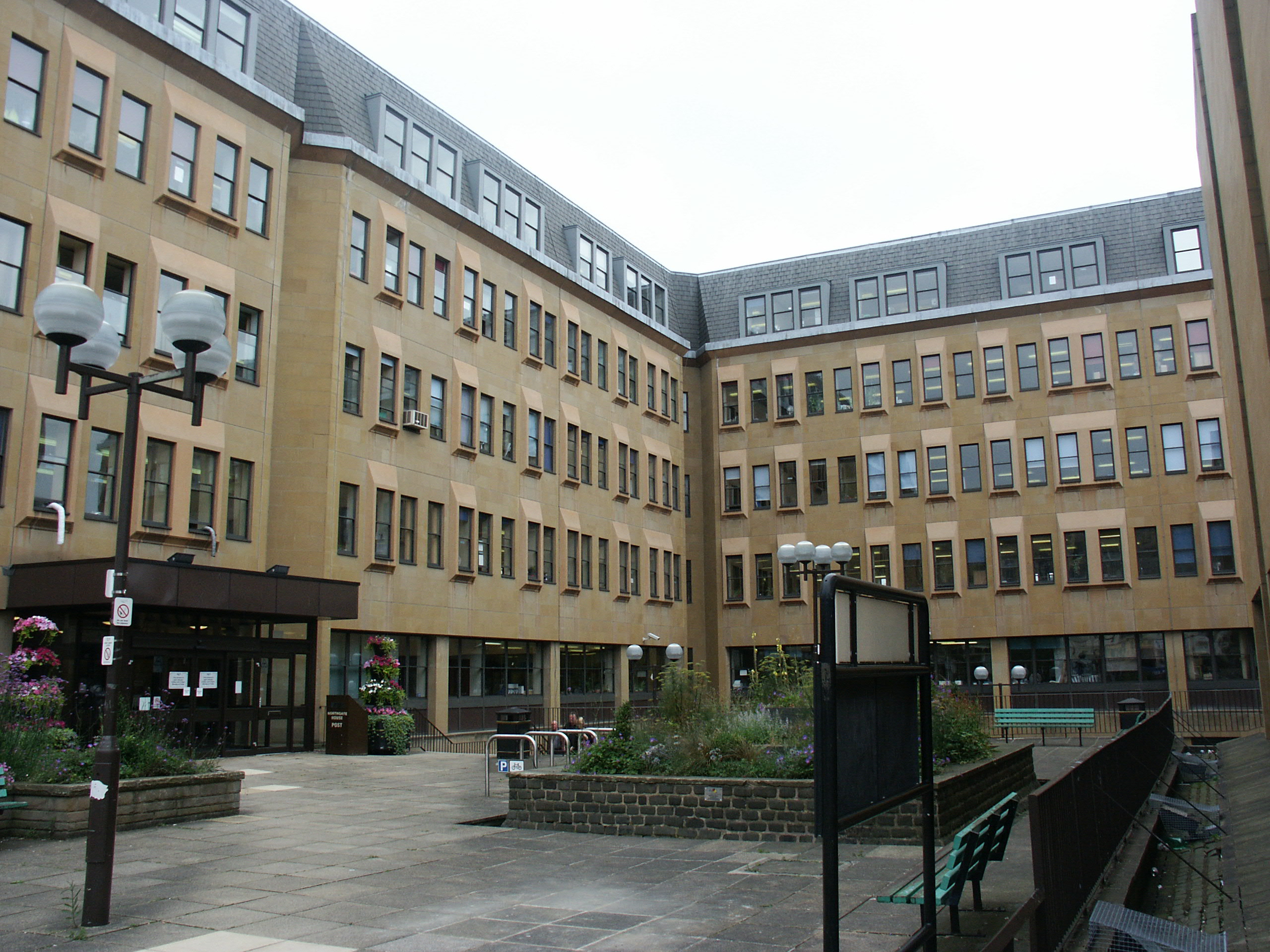 Proposals for the future of the Northgate site in Halifax will be discussed by Calderdale Council's Cabinet on Monday 2 October 2017. 
The site consists of Northgate House, which is currently used as Council offices and the former Halifax Central Library and Archive, which has now moved to its new site next to the Piece Hall. 
The Northgate House complex is in an important location in Halifax Town Centre, and Cabinet will consider how to best deliver our ambitions for Calderdale to be a thriving place which enables economic growth, reduces inequalities and builds a sustainable future. In seeking to realise this vision, Cabinet will consider a range of potential uses for the site, including commercial, residential, retail, leisure and education.   
Cabinet will consider the preferred option to transform the former library building and the side wing of Northgate House into a high quality sixth form college.  If the decision is approved, officers would explore options for the remainder of the Northgate complex with interested parties, and finalise feasibility work to ensure final approvals are given in early 2018. 
The new college would offer 600 places for post-16 students in the centre of Halifax and could be open to students by Autumn 2019. 
Leader of Calderdale Council, Cllr Tim Swift said: 
"This is a key moment for Calderdale, helping us to deliver our ambition to make sure every young person has the opportunity to receive a high quality education within the borough.  

"In recent years we have made a detailed study into the most effective options for post-16 education.  A sixth form college, we believe, would support student choice and provide better outcomes for young people, in addition to that offered by our existing schools. 

"A new sixth form college in Halifax would help us to retain talented and skilled young people locally by providing a greater range of courses, whilst at the same time increasing footfall and consumer spending in the town centre." 
The Council needs to find an extra 675 secondary school places by September 2018. Establishing a new sixth form college in Halifax would free up existing space currently used for post-16 education at schools across Calderdale to create an additional 525 secondary school places. 
The Cabinet will also be asked to recommend to Full Council that the remaining 150 places for 11-16 year old pupils required in the Upper Valley, will be met by an expansion of Calder High School. 
If the sixth form option is approved by the Cabinet, and by Full Council, officers will be instructed to work up the scheme further, including a more detailed financial appraisal, in partnership with Trinity Academy, Sowerby Bridge High School and Rastrick Academy. 
The Cabinet will meet to consider the report on the future of the Northgate site at 6pm on Monday 2 October 2017 at Halifax Town Hall.