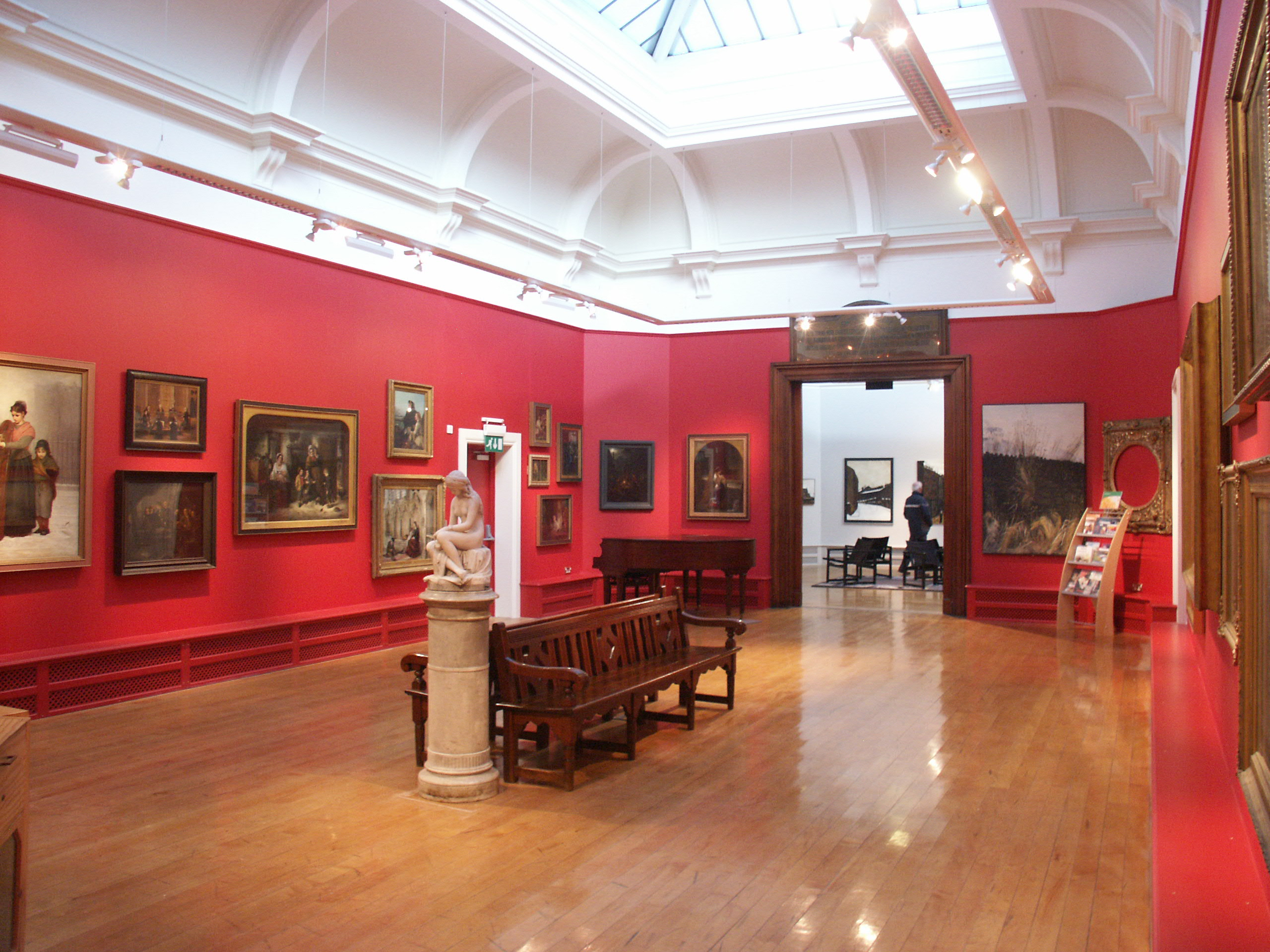 Visitors to Smith Art Gallery in Brighouse will soon be able to enjoy a new exhibition, featuring artworks from the Leeds collection.
A selection of work depicting creatures great and small, as well as plants and other natural elements opens at Smith Art Gallery on Saturday 16 April.
Entitled Imaging Eden: the Flora & Fauna of Leeds Art Collection, the exhibition will provide a rare opportunity to see a display of works from the Leeds collection in Brighouse.  
The family friendly theme of flora and fauna was selected for the exhibition owing to the enduring popularity and wide appeal of images of nature and the natural world.  
The exhibition will feature work from artists such as Leeds-born John Atkinson Grimshaw, and his beautifully intricate painting 'A Dead Linnet'. Regular visitors may recognise Grimshaw's style from a number of his pieces already on display at the gallery. 
It will also include work from other notable artists such as Raymond Booth, Louis le Brocquy, Charles Francois Daubigny, Duncan Grant, John Melville, Graham Sutherland and Alan Wolton, amongst others. 
For inquisitive visitors there will also a small display of natural history specimens from the collections to complement the theme. 
Calderdale Council's Head of Neighbourhoods, Andrew Pitts, said: 
"I'm delighted that we're able to bring a selection of artworks from the collections at Leeds to Smith Art Gallery in Brighouse. 

"While the pieces are very different in style, they all fit with the theme of flora and fauna. Together they showcase the variety held in the Leeds collections, as well as capturing the diversity of nature itself."  
The free exhibition runs from Saturday 16 April – Saturday 24 September at Smith Art Gallery, Halifax Road, Brighouse, HD6 2AF. 
The Art Gallery opens Monday and Friday 10-5pm, Tuesday and Thursday 10-4pm, and Saturday 10am – 3.30pm.
For further information about this and other exhibitions, visit www.calderdale.gov.uk/museums