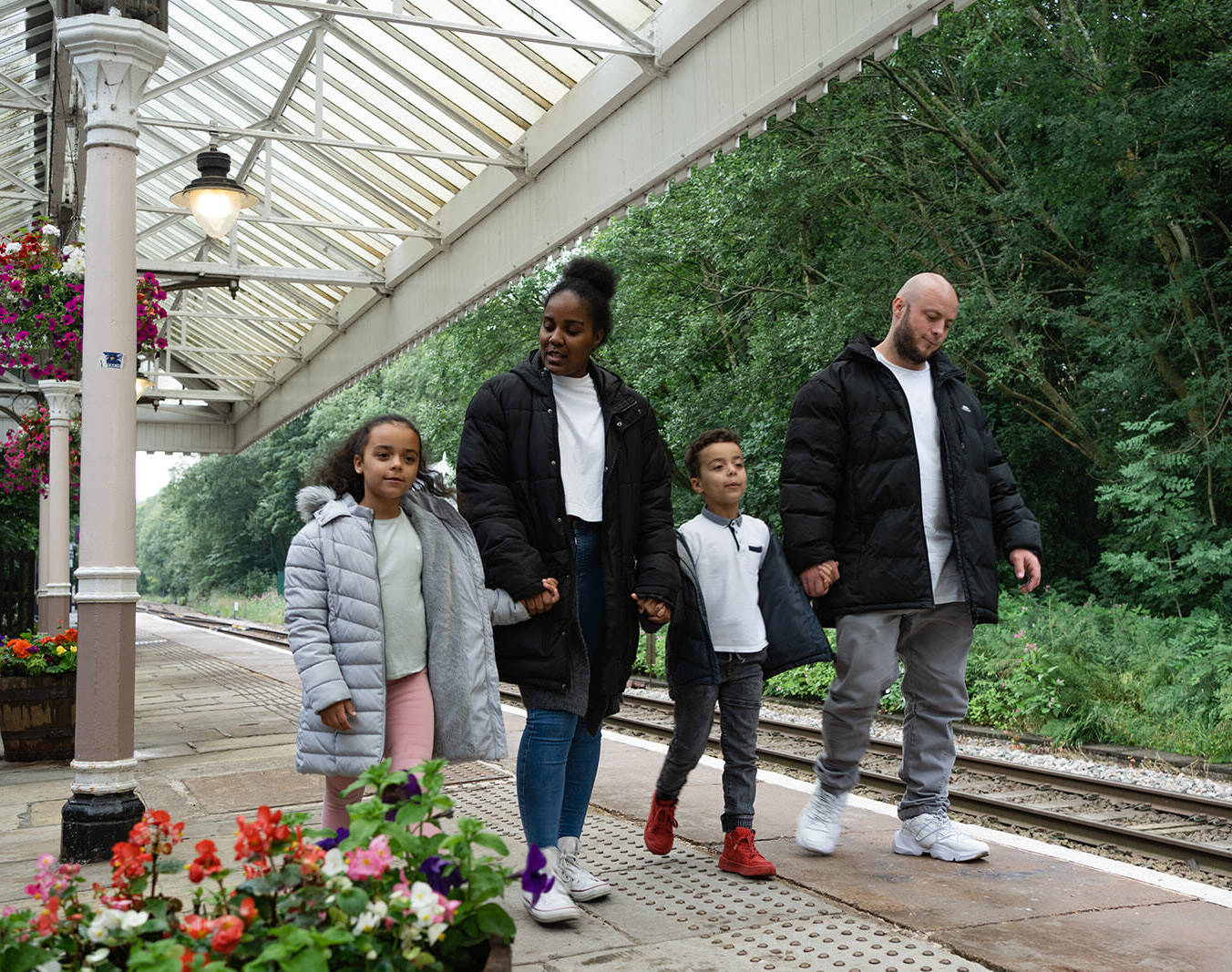 It's four years since Calderdale Council declared a climate emergency and work continues to meet ambitious net zero targets.
At the meeting of the Calderdale Climate Change Partnership on Thursday 16 February 2023, members discussed the feedback collected from local residents, businesses, community groups and other organisations, on the draft Calderdale Climate Action Plan.
Calderdale published its draft Climate Action Plan in 2022. It is a three-year strategy that focuses on the key actions that can be taken now which will have a ripple effect across the borough and beyond.
In autumn 2022, residents, businesses and visitors to Calderdale were encouraged to share their views on the plan as part of a consultation exercise. The online survey was completed by 440 people and over 300 additional people submitted responses as part of group questionnaires. An estimated 440 people also engaged with the Climate Action Plan workshops and events across the borough.
The feedback collected has now been analysed and presented to members of the Calderdale Climate Change Partnership.
Members heard that most people felt that the plan did a good job of explaining the actions needed to tackle the climate emergency and that it was easy to navigate and accessible.
Around 40% of respondents felt that their knowledge of the climate emergency had increased after reading the plan. Around a third of people indicated they would change or do something differently now that they had read the plan, with the top five changes overall being: using the car less / getting an electric vehicle, diet change, reducing energy use and getting involved with campaigning and activism.

Some people wouldn't change anything about the plan. A number of others wanted to see more details, deadlines, milestones and targets, including long-term targets, and more clarity over who had ownership of delivery.
The Calderdale Climate Change Partnership is using the findings from the consultation to update the Climate Action Plan, which will set out what we will do together in the next three years to reduce greenhouse gases and mitigate the impacts of climate change in Calderdale.
Calderdale Council's Cabinet Member for Climate Change and Resilience, Cllr Scott Patient, said:
"The anniversary of the declaration of the climate emergency is a time to reflect on the progress we've made to tackle and mitigate the impacts of climate change, and also to look forward at what more needs to be done.

"The development of the Climate Action Plan will focus on the key actions needed in the next three years to meet our ambitious targets. As the plan will affect everyone living and working in Calderdale, we wanted to make sure that everyone had the opportunity to provide feedback on the draft.

"It's been really interesting to hear the comments people have made and the responses will be incredibly valuable as we develop the final three-year plan.

"This is a plan for the whole borough, and although the Council will play a key role in the planning and delivery as part of our priority for climate action, its success relies on national and local partners, as well as residents themselves. We look forward to continuing to work together to maximise our efforts and make sure action happens quickly."
For more information and updates on the Climate Action Plan, visit https://www.calderdale.gov.uk/v2/residents/environment-planning-and-building/sustainability/environmental-projects-and-campaigns/climate-action-plan
For regular updates, sign up to the Zero Carbon Calderdale e-newsletter at https://mailchi.mp/calderdale/zerocarbon(external link)
Building a sustainable and resilient future is a key part of the Vision2024 for Calderdale. The year 2024 marks Calderdale's 50th birthday. Where do we want to be by 2024? Get involved: www.calderdale.gov.uk/vision
ENDS