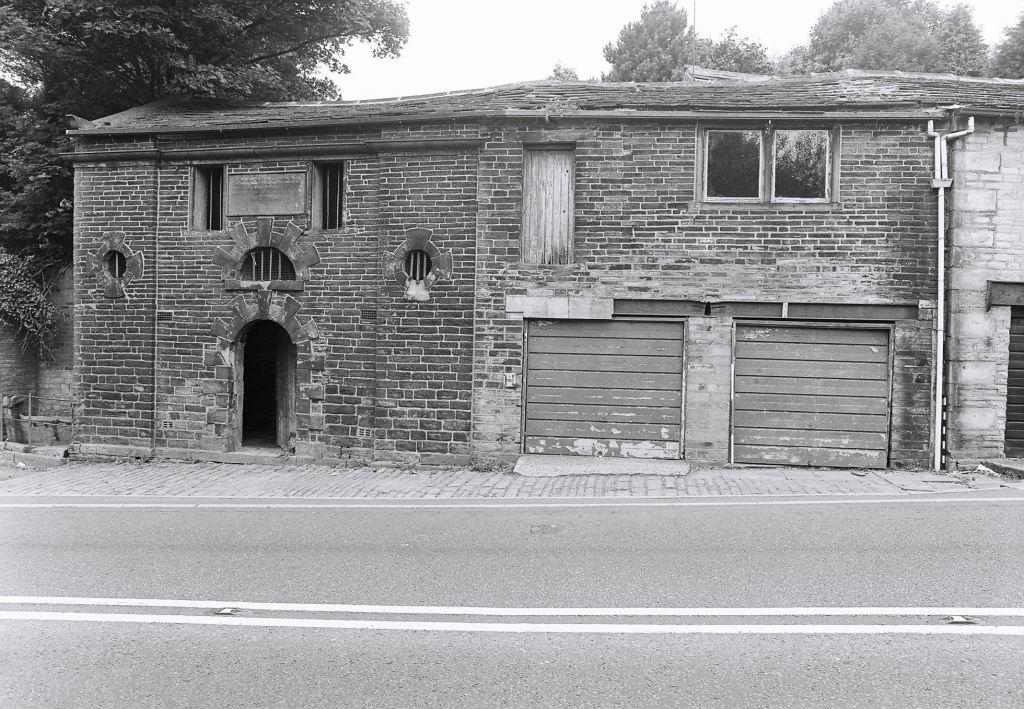 The potential of a 19th century Gaol in Illingworth, Halifax could be unlocked after its future is discussed at the meeting of Calderdale Council's Cabinet.  
On Monday 15 December, Members will discuss a proposal from the North Halifax Historic Buildings Preservation Trust (NHHBPT) to take responsibility for the Illingworth Gaol as part of an asset transfer. 
The Gaol is a grade II* listed building dating from 1823. There are stocks on the site dating from 1697 and the adjacent old Illingworth co-op store which dates from 1863.
The Gaol is one of only five surviving examples of a substantial village Gaol or lock up in the country, but has fallen into a poor state of repair – recognised by its inclusion on the English Heritage 'At Risk' register.  
The building requires serious investment to put it into a basic state of repair. To avoid further deterioration the building was placed on the market.
The NHHBPT group expressed an interest in a Community Asset Transfer and were given time to provide a business plan. Their final plan confirmed the intention to turn the building into an education heritage centre.  
The proposal of the asset transfer needs to be approved by Calderdale Council's Cabinet, and if approved the building will be transferred to the NHHBPT group on a 125 year lease. 
Calderdale Council's Deputy Leader, Cllr Scott Benton, said: 
"It's important that this historic building doesn't deteriorate further, and proposals from the NHHBPT appear to be the perfect solution. 

"The Council has limited capital to develop the building and by transferring the asset it opens up opportunities to turn the Gaol into something the whole community can benefit from – bringing a listed building of historical importance back into use." 
The Chair of the North Halifax Historic Buildings Preservation Trust, Terry Melia, said: 
"It is the intention of the Trust to reinstate the buildings to their original condition and create an Educational Heritage Centre whereby schoolchildren could learn about "Crime and Punishment in Victorian Times" at first hand, and also learn about the history of the Co-operative movement, why it was created and the benefits it made to the local community. The buildings would also be available for visits by groups, tourists and of course the local community of Calderdale. 

"It is important that all historic buildings such as this should be maintained for future generations. It is our duty as temporary, custodial guardians to ensure our local heritage is readily available and preserved as living history for our children and grandchildren." 
The item will be discussed at the meeting of Calderdale Council's Cabinet at 6pm on Monday 15 December at Halifax Town Hall.