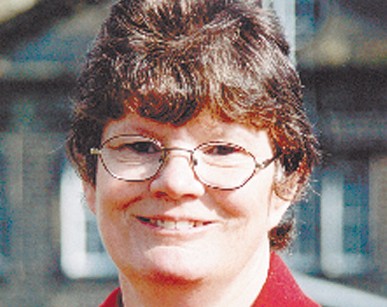 As children return after their half term break, Calderdale Council's Cabinet will review the school service to make sure it will continue to meet demand over the next five years. 
The Cabinet will meet on Monday 14 November 2016 to consider a report which outlines the priority areas for school re-organisation. 
Calderdale Council's Cabinet member for Children and Young People's Services, Cllr Megan Swift said: 
"The number of children needing a school place varies over the years, so we have to make sure we have the right type of provision in the areas where it is needed.   

"As the reductions in post-16 funding start to bite, we're also working with our secondary schools on the best options for post-16 education, so that our young people have the opportunities they need to achieve their ambitions."  
The Council has undertaken a detailed study to calculate how many additional school places, for five to 16 year olds, will be required over the next five years.   
Most of the additional places identified will be needed for ages 11 to 16 across Calderdale.  This includes thirty new places at secondary schools in Lightcliffe, Brighouse and Rastrick and also in North Halifax.  Sixty new places will be required in the Ryburn Valley / Sowerby Bridge area, whereas an additional 15 places will be needed in Elland. 
There is less pressure on primary school places, although an extra 15 new places will be needed in Mytholmroyd. 
The Council has £16 million of funding to provide additional school places to 2019/20 and schools have been asked to submit an expression of interest by 31 December 2016. 
The review will also plan provision for children who need additional support.  Calderdale has three schools offering places for children with special educational needs: Ravenscliffe, Highbury and Wood Bank.  
The Local Authority is currently reviewing provision, which may lead to extra places, and Ravenscliffe will shortly be opening a new sixth form facility at Spring Hall. 
To provide additional support for children with special educational needs, the Council is also investigating joint options with all schools across Calderdale, which could operate as satellite sites 
A number of options are being explored for sixth form provision across Calderdale.  These include a free school bid and expanded joint working between schools and Calderdale College.   
As the level of Government funding for education from 16-19 years reduces, it is likely that some sixth forms will need to close or merge, where student numbers are low and the choice of 'A' Levels is limited. The Council is working with local secondary schools to make sure they are able to offer financially sustainable post-16 education. 
The Cabinet meeting will be held at 6pm on Monday 14 November 2016 at Halifax Town Hall. 
ENDS