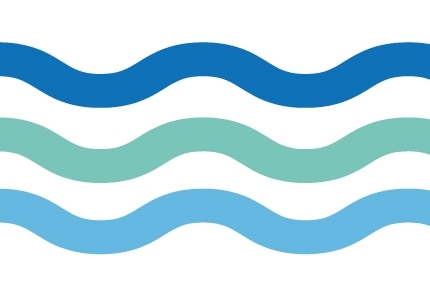 This Flood Awareness Fortnight, Calderdale residents are being reminded that there's still time to apply for flood resilience grants to pay for alterations to protect their property from flooding in future. 
The floods in December 2015 affected over 2000 residential properties and over 1000 businesses in Calderdale. Since then, the Council has been working with a range of agencies, community groups, home owners, residents and businesses to help those affected.
There are a number of grant schemes available for homes and businesses damaged by flood water, including a Repair and Renew grant of up to £5000 for work to protect against future flooding.
So far, 1,050 grant applications or expressions of interest have been received.  Over 700 Repair and Renew Grant applications have been approved worth approximately £3.2m. Payments of £1.3m have already been paid out for 472 grant applications.
One resident who was badly affected by the flooding, and successfully applied for a Repair and Renew grant is Roger Barr of Mytholmroyd.
Mr Barr has lived in his home for over 30 years, which flooded in 2012 and more recently on Boxing Day 2015 which he described as 'off the scale' in terms of the extent of the flooding. 
Working with an independent flood surveyor, Mr Barr discussed his ideas for how he could protect and make his home easier, quicker and hopefully cheaper to clean, dry out and repair if it floods again. Living so close to the River Calder, Mr Barr took the view that if, or when, flood water enters his home again, any damage caused by the floodwater would be kept to a minimum helping to avoid the distress associated with an extensive repair programme. 
Using the recommendations set out in the independent flood survey report, Mr Barr then obtained a quote for the work and applied for the Council's Repair and Renew grant. 
Once the grant was approved, Mr Barr gave the go ahead to his preferred contractors to carry out the work. A range of work was carried out, including fitting stainless steel kitchen units and worktops, store cupboards with removable shelves, installing a tiled floor, stripping the plaster and exposing the natural stone walls.  
Mr Barr has put rugs down to soften the tiled floor and also replaced his furniture with smaller, more portable items that can be easily lifted upstairs to a safer place in the event of a future flood. 
Using the grant, new internal doors with quick release 'lift off' hinges were also fitted downstairs and electrical wiring, equipment and switches were all moved to safer, higher levels in the property above the likely flood level. 
Roger Barr explained: 
"I have prepared my house in such a way that if it was to flood in the future I will have rather limited damage. To my way of thinking, the December 2015 flood was off the scale. I have lived here for 30 years and it was the second time I have flooded, the first time was only a few inches deep.  

"Mother nature is a force, however I feel comfortable now knowing that the work I have done to lift my electrics, fitting removable doors and a tiled floor, removing the plaster to the stonework and raising the height of my cooker, fridge and washing machine, will all help to make my home more resilient and easier to dry out, clean and repair if, or when, it ever floods again." 
The Council's flood grant programme is still open for all homeowners who were affected in the December 2015 floods, even if the flood water only affected a property's cellar, or only a small amount of water entered the main habitable area of the home. 
This first step in applying is to have a flood assessment, which the Council can arrange, then get a quote for the suggested work. Neighbours or friends who've already had work done may also be able to recommend a contractor.  
You should also ask your contractor to provide details of a reference for one of their recent jobs in the area with their quote. Ideally this will be a local home owner who you can speak to ask about the quality of the contractor's work and their reliability.
Homeowners and private landlords can then get in touch to start their grant application on 01422 392199 or by emailing business@calderdale.gov.uk with their name, telephone number and details of the flooded property. 
The Leader of Calderdale Council, Cllr Tim Swift, said: 
"There's still time to apply for one of the Council's flood grants, and Mr Barr's story shows how they can be utilised to best protect homes in future. 

"We're continuing to do all we can to reduce the risk of flooding in Calderdale, but unfortunately we can never guarantee that the borough won't flood again. What we can do is advise and help people limit the amount of damage that could occur to their property, should the worst happen."  
To find out more about the help available, visit www.calderdale.gov.uk and search for 'flooding help'.