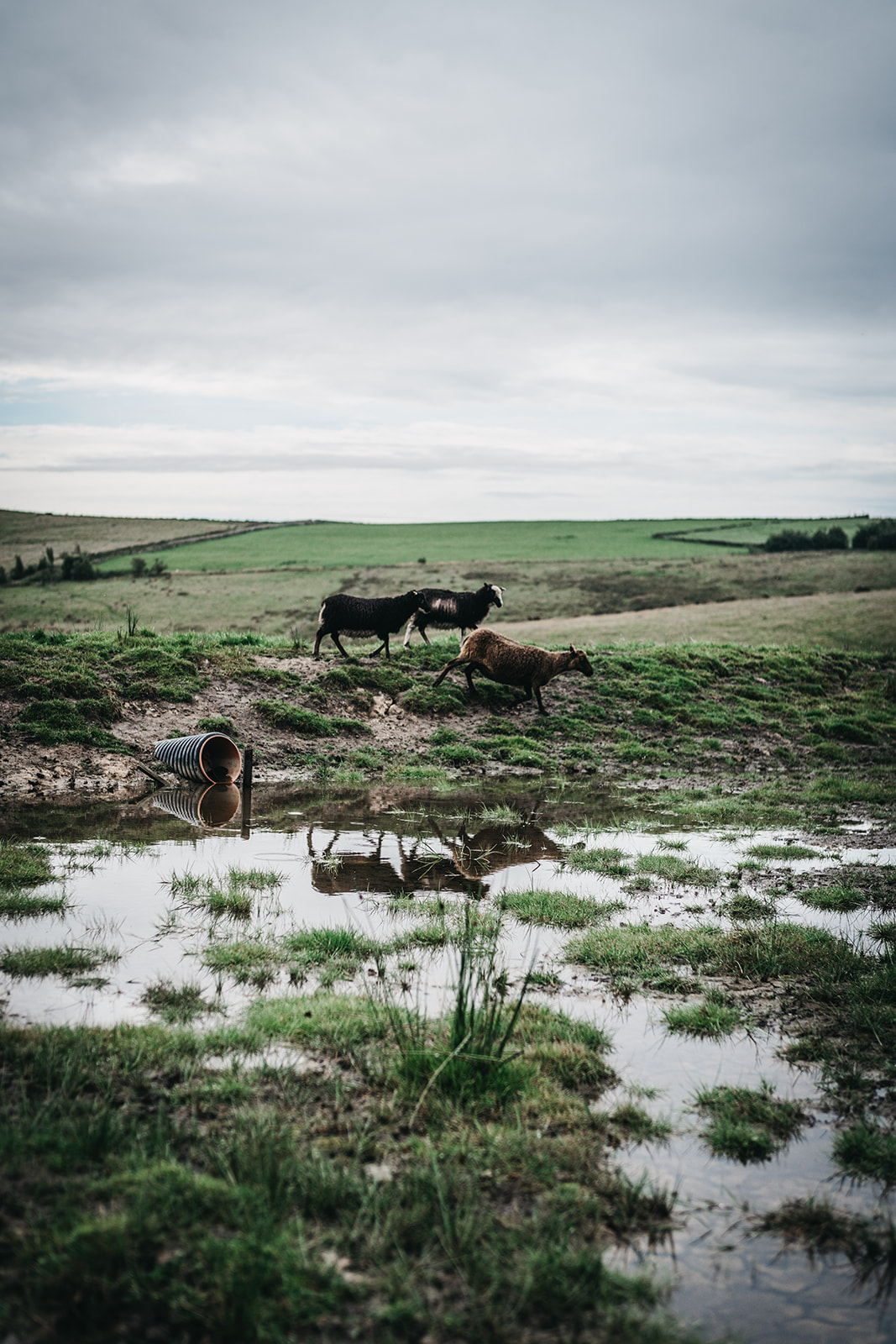 Landowners across Calderdale have been benefitting from funding to help naturally manage flood risk in the borough.
The Calderdale Natural Flood Management (NFM) landowner grant scheme is managed by Calderdale Council and funded and supported by the Environment Agency. Since 2018, nearly a million pounds has been allocated to private landowner grants in Calderdale to help install measures on private land to help reduce flooding downstream.
In round four (2022/23) of the grant scheme, £443,806 has been allocated to 23 successful projects. These include the planting of over 4,500 new native trees, building 84 new leaky dams, planting nearly 6,000 metres of new cross-contour hedging, managing over 47 hectares of woodland and removing invasive non-native plants. Other schemes include building attenuation basins that store large quantities of water which slowly empty once the rain has passed.
Calderdale Council's Cabinet Member for Climate Action, Active Travel and Housing, Cllr Scott Patient, said:
"Natural flood management plays a key role in our Flood Action Plan, with various natural interventions supporting flood resilience and complementing engineering works in the borough by slowing down the flow of water coming off the hillsides.

"Through the NFM landowner grant scheme we've been able to support local landowners to introduce appropriate NFM measures on their land. We've assessed the Calderdale landscape to identify where these measures will have the most impact and supported landowners with advice about the most suitable and effective measures for their land."
Environment Agency Flood Advisor, Sally Kelling, said:
"Working in partnership with private landowners, community and third sector partners is enabling the scale-up of NFM across Calderdale. We know that by working together with local landowners we can achieve greater flood resilience and deliver other important environmental benefits for the whole community."
Landowners across the borough who may be interested in this work should email NFM@calderdale.gov.uk to receive guidance about the suitability of their land and possible interventions.
One local landowner, Jenny Adams, received grant funding after receiving advice that their sloping land was an ideal site for natural flood management, with planting slowing the flow of flood water before it reaches the River Calder and reducing the risk of flooding in the Calder Valley. The area of land identified had several old, collapsed drains making it dangerous to use for grazing, so an attenuation pond was an ideal solution too.
Jenny said:
"The application for a Landowner Grant was very straightforward. We had a lot of help and support with the process from Ben Fenton, Natural Flood Management Project Officer with Calderdale Council.

"With Ben's encouragement we have now applied to extend the project with more hedge planting. The hedging will provide habitat for birds as well as enhancing the effectiveness of the flood management." 
In addition to the larger NFM schemes, there are also measures that individuals can take in homes and gardens to contribute to flood resilience. Small interventions, known as Sustainable Drainage Systems (SuDS), such as green roofs, permeable paving, raised planters and attenuation ponds could result in a significant amount of water being temporarily stored during storm events in urban areas.
For more information about Natural Flood Management and SuDS, visit https://eyeoncalderdale.com/natural-flood-management/(external link)
Protecting communities from the effects of climate change and building strong and resilient communities is a key part of the Council's Vision2024 for Calderdale. The year 2024 marks Calderdale's 50th birthday. Where do we want to be by 2024? Get involved on Twitter with #VisionCdale2024 and find out more at www.calderdale.gov.uk/vision
ENDS