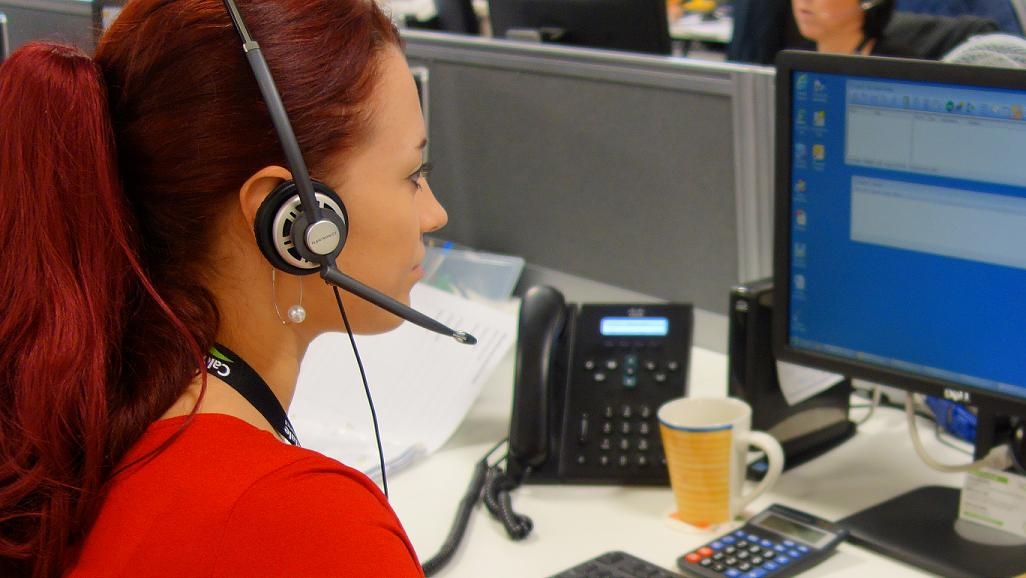 Young people across Calderdale are set to be given a vital stepping stone into permanent employment.
 Calderdale Council's 'Double 2020' strategy seeks to create 4040 completed apprenticeships by 2020 for young people who need training, experience and qualifications to secure meaningful, long-term jobs. Cabinet will discuss the strategy on Monday 11 November 2013.
 The apprenticeships will be achieved through: 
Continued work of the Council's Grow Your Future team. The team works with local businesses to support apprenticeships, pre-apprenticeships and other work-related training for young people. Grants and guidance are available to help small and medium businesses with placements.
Creating 50 new apprenticeship roles per year in the Council, adding to the growing number already working there.
Community Taskforce. 12-week volunteer placements for young people in the community; for example, one group will pass on their IT skills to older people struggling with computers. This will help the group develop skills to access opportunities like apprenticeships, and they'll be supported to get paid placements with local businesses.
Education-business partnership pilot. Trinity Academy and Park Lane School are preparing students for work and engaging with employers to generate job opportunities that will lead to permanent employment.
 Calderdale Council's Cabinet Member for Economy and Environment, Cllr Barry Collins, said:
 "It's essential we do all we can to tackle youth unemployment and give young people hope. Our Double 2020 strategy is about building their skills, preparing them for jobs and making sure that when they leave education, they know where they fit into the world of work. This isn't just about temporary apprenticeship positions; it's about giving young people opportunities that will lead to permanent jobs – work that's of real value to them and businesses.

 "Within the Council we've moved from having virtually no apprentices to nearly 40. New talent and a younger workforce are key to the future of the Council and the local economy. We're committed to paying the national minimum wage to all our apprentices, and making sure our looked-after children are given opportunities and supported through the process."
 For information and support visit www.calderdale.gov.uk, email growyourfuture@calderdale.gov.uk or call 01422 364092.
 You're hired!
 Sara Mallas (24) and Eleanor Smith (17) work in Calderdale Council's contact centre, giving people advice on a wide range of services. Sara started as an apprentice and is now a permanent employee. Eleanor is seven months into her apprenticeship and hopes for a career in customer service after applying for the permanent job.
 What Sara says:
 "I worked in childcare for five years, but unfortunately I was made redundant and was unemployed for a year. That year really hit me and I decided I wanted a change in direction.

 "Six months into my apprenticeship and after finishing my qualifications, I was offered the permanent job. I was delighted and let out a little squeal in the office! I'd worked hard to get there. 

"The apprenticeship was great because I got my foot in the door in a role that I knew was the direction I wanted to go in. It also suited my learning style, as I prefer the hands-on approach to the classroom. I've gained skills that I'll have forever. My experience shows that apprenticeships can help lead to permanent employment, as managers get to know you and how you perform in the job.

 "I love my job. No two days are the same. With the knowledge I've built up and the relationships I've made, I feel like I've done it for years. I want to continually develop and hopefully one day become a team leader. 

"I'd absolutely recommend apprenticeships to young people looking for work. They shouldn't give up hope."
 What Eleanor says: 
"When I left school after my GCSEs I was worried I might not get a job. I did some Christmas temping but wanted something more permanent. I was really keen to broaden my customer service skills and gain qualifications. I saw the apprenticeship advertised on the Council's website, applied straight away and was thrilled when I got through.

 "Combining college and work experience is great. Learning customer service theory and putting it into practice at work gives me a deeper understanding of what's needed to deliver top-quality service. And it's good to have on my CV.
"I'm really enjoying my apprenticeship. The team is brilliant; I felt welcome from day one. I like working with a mix of ages, which you don't always get in education. The job can be challenging but I love building relationships with customers and making a difference to their lives.

 "I now know that customer service is the career I want to pursue. My knowledge is growing all the time – for example I'm getting trained on specific council services – and I've applied for the permanent job.

 "I'd definitely advise young people looking for work to do an apprenticeship – it's a great opportunity to gain paid work experience while learning lots and getting formal qualifications."
 What Sara and Eleanor's manager, Gill Skelton, says: 
"The apprentice scheme has been extremely successful. As well as improving our service levels to Calderdale residents, we've seen eight apprentices in the last two years develop into professional customer service advisors and gain their NVQ in customer services. Their enthusiasm for the role has been remarkable and they have become valued members of our team. To have people join a team and bring fresh ideas and such positive attitudes has got to be beneficial to any business and something that all companies should consider."