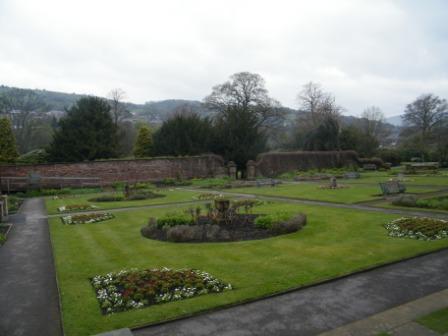 Residents in Todmorden will soon be able to have their say on plans for improvements to Centre Vale Park in the town.
 Calderdale Council, along with stakeholders (Groundwork and Leeming Associates) and members of the community, we would like comments and opinions on Centre Vale Park, what its important features are, and how it can be restored and improved for future generations.
 On Tuesday 22 October, Todmorden Town Hall will open its doors between 3.30pm and 7.30pm, for people to drop in, have their say, and share stories of the park over the year. This is also a chance to see plans and give your comments to help shape the funding bid to the Heritage Lottery Fund.
 At this event, we'd also like to collect information to create a historical scrap book for Centre Vale Park. We'd like people to bring along memorabilia, stories and memories of the park for us to photograph and record; with the intention of capturing the complete history of the park through the memories of local people.
 Calderdale Council's Cabinet Member for Communities, Cllr Steve Sweeney, said:
 "Centre Vale Park is so important to the people of Todmorden and the surrounding areas, and this event will provide the opportunity for everyone to see proposals for future plans.

 "I hope people get involved and join in with this event. It would also be great if people can bring along any photographs or memorabilia to put together a snapshot of the park's history."
 As a further incentive there's the opportunity for a guided tour of Todmorden Town Hall, giving visitors a glimpse into this historic building, and fun activities for children.
 If you would like more information about this event and consultation, please contact Jane Halladay of Groundwork Trust, who is organising the evening on 0113 238 0601 and e-mail jane.halladay@groundwork.org.uk.