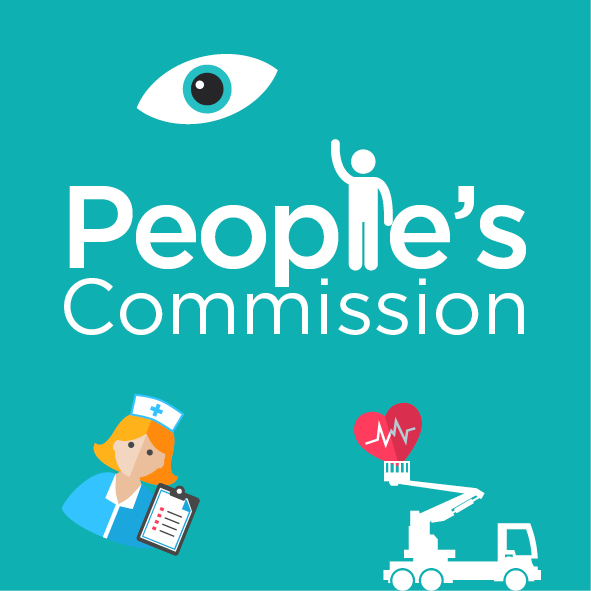 Members of Calderdale Council's People's Commission are visiting venues around Calderdale in a series of public consultation events.
The People's Commission is currently reviewing local health services and these events will give local people an opportunity to debate what services are needed now and in the future within Calderdale.
The Commission is made up of a panel of representatives, including Calderdale Councillors from the three main political parties and an independent chair, Professor Andrew Kerslake, an Associate Director of the Institute of Public Care and an Emeritus Professor at Oxford Brookes University.
Between Monday 4 August and Tuesday 19 August, members of the panel will host a number of events where they are particularly keen to hear the views of residents.
The meetings will take place as follows:
Monday 4 August – Central Library, Halifax – 4pm-6.30pm.
Wednesday 6 August – Todmorden Town Hall – 4pm-6.30pm.
Thursday 7 August – Threeways Centre, Halifax – 4pm-6.30pm.
Friday 8 August – Brighouse Civic Hall – 4pm- 6.30pm.
Wednesday 13 August – Elsie Whiteley Innovation Centre – 4pm- 6.30pm.
Tuesday 19 August – Clay House, West Vale – 4pm-6.30pm.
The Leader of Calderdale Council, Cllr Tim Swift, said:
"These public events will really help the panel find out what is important to the people of Calderdale. We want local residents to come along and tell us what they think the way forward for health services in Calderdale should be, and what they value.

"Different members of the panel will be attending events around Calderdale, so we can then get together and discuss issues that have been raised."
If you can't attend the meetings, there's still time to send in your experiences of local health or social care services and how you would like to receive services in future, by contacting the People's Commission in the following ways:
· Writing to People's Commission, Town Hall, Crossley Street, Halifax, HX1 1UJ
· Emailing peoplescommission@calderdale.gov.uk
· Or via Twitter at @Calderdale using the hashtag #HealthyViews
The closing date is Friday 1 August 2014 although the panel will continue to review people's comments until the Commission closes in the autumn.
The People's Commission is expected to report its recommendations to full Council and the CCG in autumn 2014.