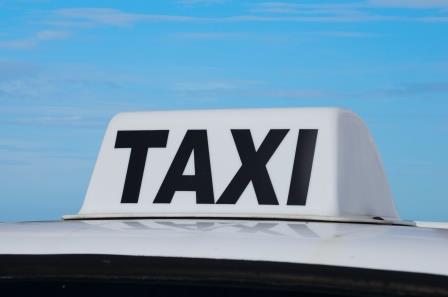 Calderdale Council, along with neighbouring authorities, is asking for people's opinions on two proposed new policies which relate to the private hire and taxi trades.
This time of year, people may be using taxis more often than usual and hackney carriage and private hire drivers have an important role to play in making sure people have a safe and enjoyable night out. But all year around, taxis transport some of the most vulnerable people in the borough and are often the first point of contact for visitors.
To ensure that those with a taxi licence are suitable for this important public role and taxi users have confidence that they are safe with drivers, a number of strict requirements are in place as part of council licensing policies.
Calderdale, Kirklees, Leeds, Wakefield and York councils are now consulting on parts of these policies related to required driver training and the minimum periods of time drivers are excluded from the profession following a criminal conviction.
Calderdale Council's Cabinet Member for Neighbourhoods and Communities, Cllr Susan Press, said:
"Our requirements for granting taxi licences are strict and the standards we expect from this important professional role are high. As such, we're proposing introducing a number of changes to policies across West Yorkshire and York, relating to driver suitability and the training required for the role.

"We want to hear from taxi users to let us know if they agree with the proposed changes to policies and if relevant, to suggest their own recommendations."
There are two policy documents and two related surveys. The first focuses on the convictions policy and categorises the types of issues, including crime and driving convictions, that prevent people from obtaining a licence for a set amount of time. The second looks at compulsory training for drivers, such as local knowledge tests, safeguarding training and advanced driving courses.
The proposed policies and consultation surveys are available at
https://www.calderdale.gov.uk/v2/businesses/licences/private-hire-and-hackney-carriage/  under the 'Apply for taxi licence' section.
The consultation ends on Friday 18 January 2019.