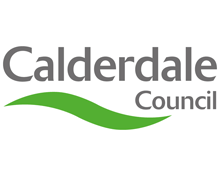 Local disabled people should have equal access to all areas of Calderdale so they can live independently within the community.   
Calderdale Council is developing a new strategy to support disabled people and re-design services which may prevent people from being independent.   
The Council now wants to hear the experiences of disabled people, family members, carers, employees, friends, neighbours and anyone else who has been affected by disability. 
Calderdale Council's Cabinet Member for Adults, Health and Social Care, Cllr Bob Metcalfe said: 
"Sometimes services are not provided in the best way for disabled people, which can create a barrier which is more difficult for them to overcome than their own disability.  

"The purpose of the survey is to make sure that we shape services so that people receive the right kind of support so that they can lead an independent and fulfilling life." 
Previously the Council has developed different strategies for different age groups, however the new strategy will cover all ages, from children and young people to adults.   
Calderdale Council's Cabinet Member for Children and Young People's Services, Cllr Megan Swift said: 
"At the moment when a disabled child reaches adulthood they go through a transition period as their care is passed from our teams working with children to our adults' team.   

"In future we want to make sure that the care and support we provide to children seamlessly adapts to their needs as they grow, rather than changing simply because they have reached a certain age." 
The All Age Disability Strategy will make sure that disabled people have choice and control over their own life and that any barriers to this are identified and removed. 
The survey can be completed online via the Calderdale Council website. Czech, Urdu and Polish translations of the survey can be downloaded from the web page and then completed.  Easy read versions in English, Czech, Urdu and Polish and a large print English version, in font Ariel size 18 are also available. 
Completed postal surveys should be returned (no stamp needed) by 19 May 2017 to:
Julia Redgrave, Project Manager
FREEPOST RTLS-JBUU-GZLY
Commissioning Team – Calderdale MBC
Northgate House
Northgate, Halifax
HX1 1UN
The survey can be requested in Braille by contacting Julia Redgrave on 01422 392743 or via email julia.redgrave@calderdale.gov.uk 
The Council will also hold a number of events across Calderdale for people to find out more and to share their experience and views. The dates, times and venues will be available on the website and promoted via the Council's Twitter account @Calderdale shortly.